The Loop
Bob Vokey on Tiger's short game: 'He'll figure it out'
ORLANDO - Counting Tiger Woods among the best three wedge players he has ever seen and worked with, Titleist club designer Bob Vokey said Woods will never regain the short game proficiency he displayed more than a decade ago.
But Vokey predicts that he will get close to that level. And that would be enough.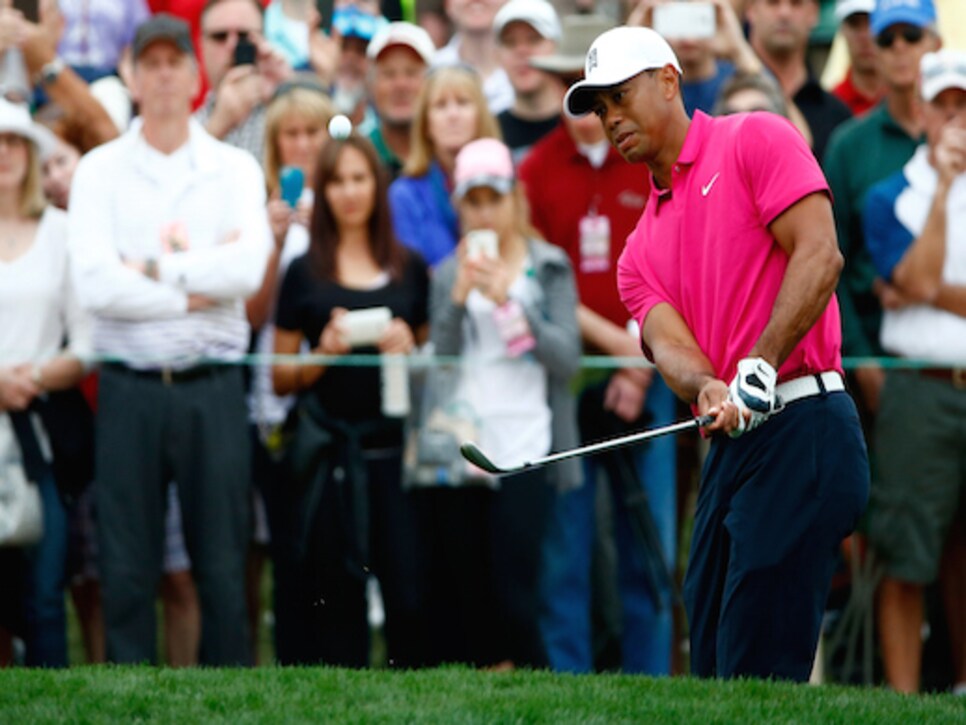 "All he needs is just a bit of confidence," Vokey, known for his innovative wedge designs, said Tuesday at Bay Hill Club & Lodge where the Arnold Palmer Invitational presented by MasterCard begins Thursday. "Tiger knew how to do it, how to hit any shot. He could manufacture shots like you wouldn't believe. He'll figure it out.
"Now, could he be the Tiger of 2000? Nobody could be that good. But if he got close he'd be right there at the top of the game again."
Woods is an eight-time winner of Palmer's event, but he skipped it this year as he tries to iron out short-game woes that first surfaced in December at his own Hero World Challenge at nearby Isleworth Country Club. The 14-time major winner has not played since withdrawing from the Farmer's Insurance Open because of back stiffness, but at Torrey Pines and the previous week at the Waste Management Phoenix Open Woods continued to struggle with his chipping.
At TPC Scottsdale Woods bladed and chunked his way to a second-round 82, his highest score as a professional, and finished second to last among the 131 players who completed 36 holes. A four-time Masters champion, Woods has yet to indicate if he will show up for the year's first major in three weeks at Augusta National Golf Club.
Vokey, who worked with Woods from 1998 to 2001, said it's been hard to watch the former No. 1 player fumble about. But he is not in the camp that thinks Woods' career is over at age 39.
"I can't think of anyone of that caliber who had lost it this badly," Vokey admitted. "I love Tiger, and to see it all go, it's tough. But I really believe he'll get it back. He'll find the bottom of the strike again, and when he does he's going to be fine.
"I get asked all the time who were the best wedge players I've ever worked with. I never hesitate. Seve [Ballesteros] is No. 1, [Lee] Trevino is No. 2, and then Tiger - with Phil Mickelson right there very close.
"Tiger, from 1998-99 to 2001 when he finished playing my wedges, is in that group. He's got the talent, he's got the game, he's got the feeling. He's phenomenal. And I think he'll get it back. OK, so maybe he won't get all the way back, but his short game, he could do anything, and I would find it hard to believe that, seeing what I've seen him do with a wedge, that he won't get back to some high level."