First Cut
Bloodline's new T8 mallet putter: what you need to know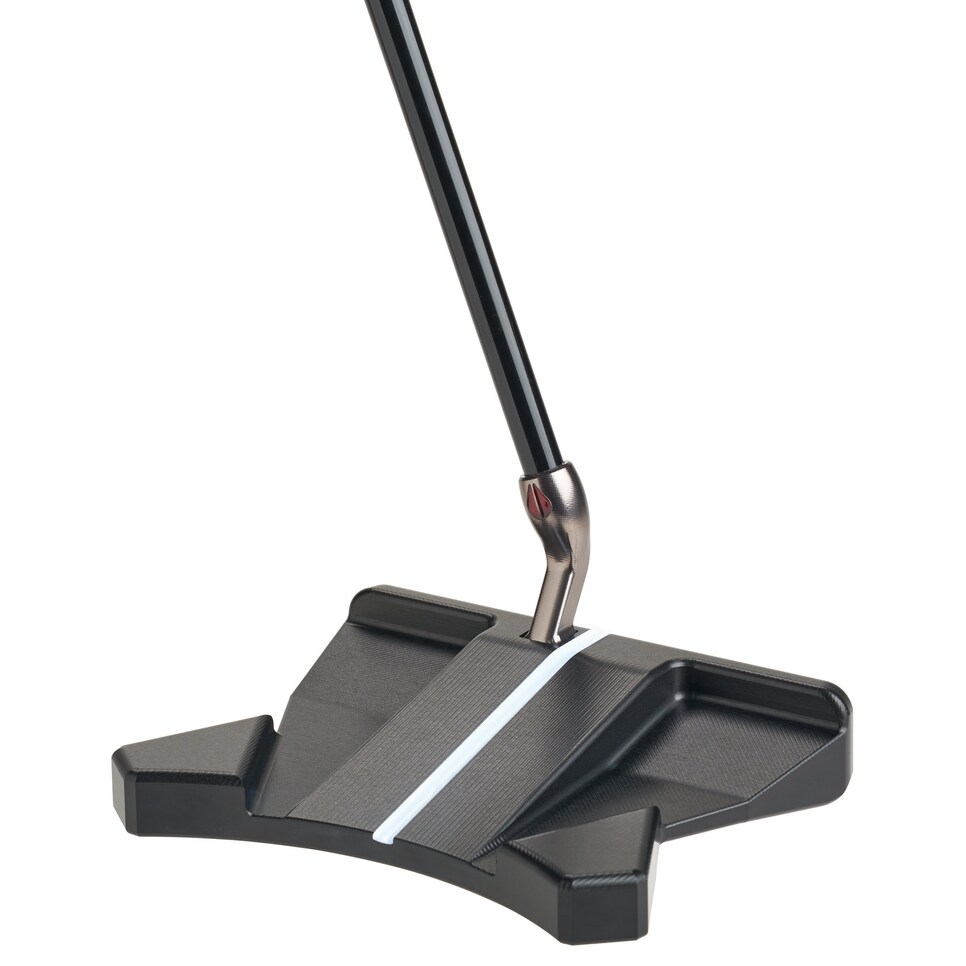 WHAT YOU NEED TO KNOW: Bloodline Golf, the company that produces putters that stand up on their own, has a new, high moment of inertia mallet that offers the largest footprint of any Bloodline putter. The T8 mallet boasts the lightweight, carbon-fiber shaft that contributes to the putter's ability to stand up on its own.
SPECS/PRICE: The T8 is available in lengths of 32 through 36 inches with flat, standard and upright lie angles. Price is $449.
THE DEEP DIVE: Bloodline putters are known for several things. They stand up on their own (if you're wondering, this is allowed under the Rules of Golf). The shaft is lightweight carbon fiber. Ernie Els uses one. Now the company is adding a high-stability mallet to the line, the T8.
The T8 has the largest footprint of all Bloodline models and was designed with maximized stability in mind. It was developed in collaboration with German designers who have extensive backgrounds in both the automotive industry and the golf industry.
The result is a large-headed mallet where weight is placed in the extreme back heel and toe areas to boost stability on off-center impacts.
A ultralight carbon-fiber shaft contributes to the putter's ability to stand up by itself, while an oversized grip built directly into the shaft helps give the putter an extremely low balance point that provides more feel and release during the stroke.
As with previous Bloodline putters (which have been used to win five times on professional tours), the T8 features a number of adjustable components allowing for a variety of shaft/hosel combinations and lengths and lie angles, making it easier to get fit into the proper putter for you.
The T8 comes standard with a center-shafted slant-neck hosel and is available in lengths ranging from 32 to 36 inches with flat, standard and upright lies. Cost is $449.