The Loop
Blogging From The Bob Hope, Day 4
"Healthy discontent is the prelude to progress."~Mahatma Gandhi
It was for Team 33. After the struggles of Wednesday, we had another slow start to our round at SilverRock, an Arnold Palmer design.
D.J. Trahan, a Clemson grad and a seven-year veteran on tour, was our pro for the day. There was at least a two-club wind when we teed off  (we started on the 10th hole) and we go par-bogey to fall back to a total of six under. When you're 121st out of 127 teams, you don't think about going backward, or that you can go backward, but we were. And we weren't happy about it.
Then we started making our move. We were 12 under our last 16 holes and 10 under the last 10 holes. We started hammin'-and-eggin' our way through the course. There were back slaps, knuckle bumps, fist pumps and there were even a few laughs. If bad golf makes you feel like hurling yourself off a tall building, good golf makes you feel like you could build a tall building with nothing but your own two hands.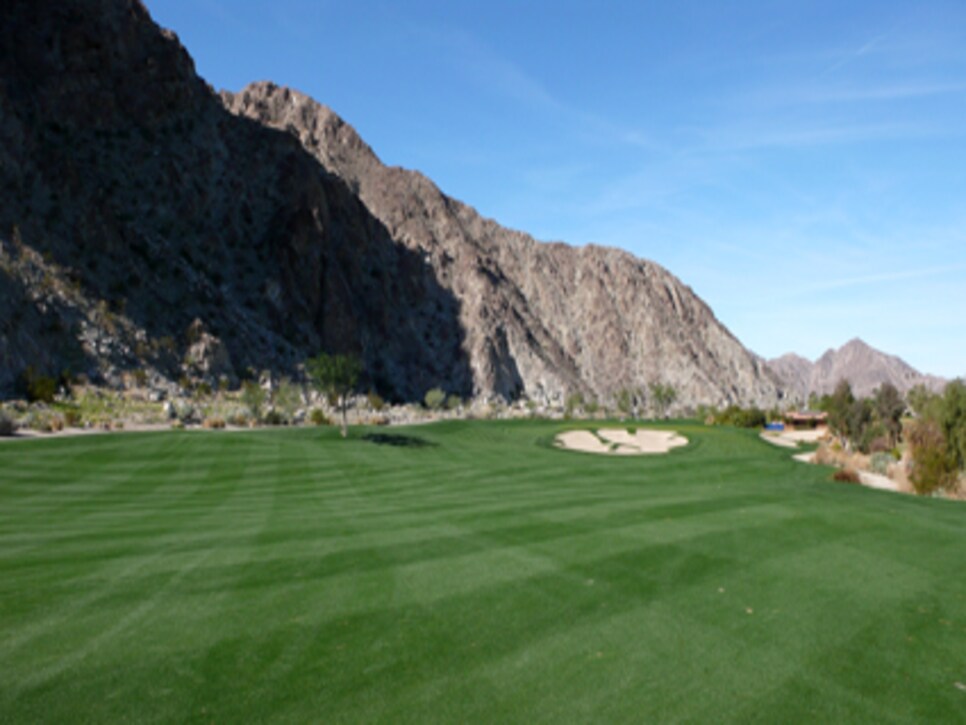 SilverRock was better than advertised, and so was playing with D.J. Trahan. I loved the holes along the base of the mountains, and although Trahan had several putts just miss, he always helped us read greens and navigate the golf course. He gave us the sense that he cared about our team score and asked a fair amount of questions about our personal life—where we're from, what we do, etc.—the basics, but they're still appreciated. Trahan's 68 could've easily been a 65; my birdie, net eagle could've easily been an eagle net albatross if I made the eight-foot putt, but it's golf and we were making progress.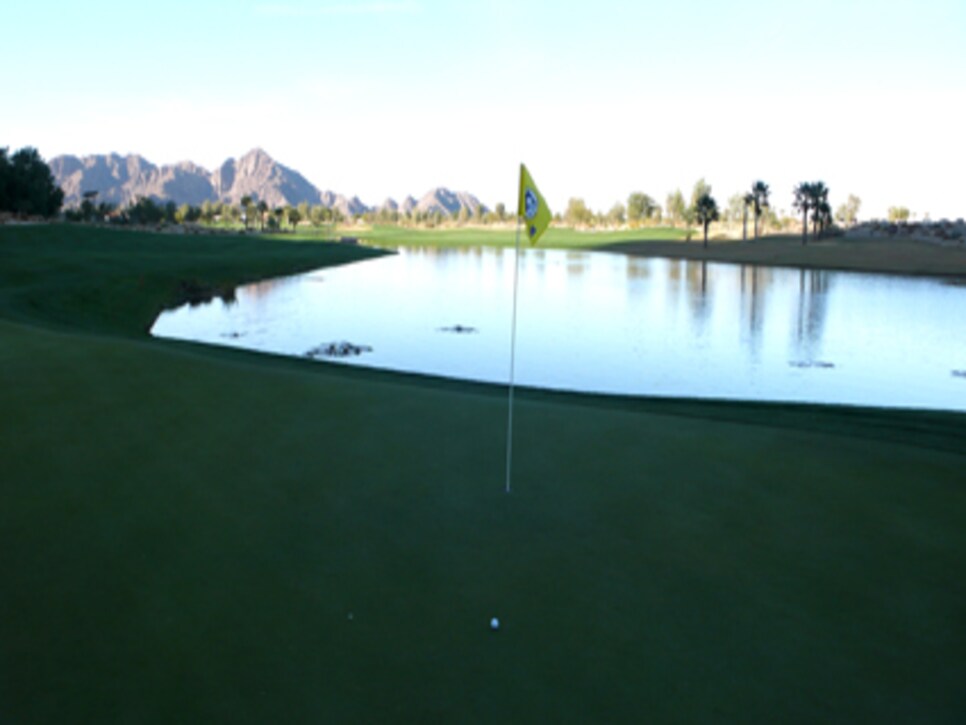 Sorry to cut this short today, but I've been juggling some other print deadlines and some off-course activities such as a pasta dinner prepared by Brad Faxon, and a swing lesson by Dave Alvarez, the director of instruction at the Jim McLean golf schools in La Quinta. In 45 minutes yesterday afternoon, Alvarez looked at my divots, noticed I was left-eye dominant, corrected my setup and my swing path and I have no other choice but to expect even better results today.
Jerry Kelly is our pro at Palmer Private, he's 9 under and in contention, so that should add an element of intrigue (as if we need any more). After finishing 32nd in Thursday's round and jumping 28 spots on the team leaderboard, we're not giving the sacks of the sandbaggers the shakes, but in our minds, we are, and that's all that matters.