The Loop
Blogging From The Bob Hope, Day 2
The winner of the 2011 Bob Hope Classic?
It's Me. (And we haven't even started yet.)
Here's the five-day forecast for La Quinta, Calif.: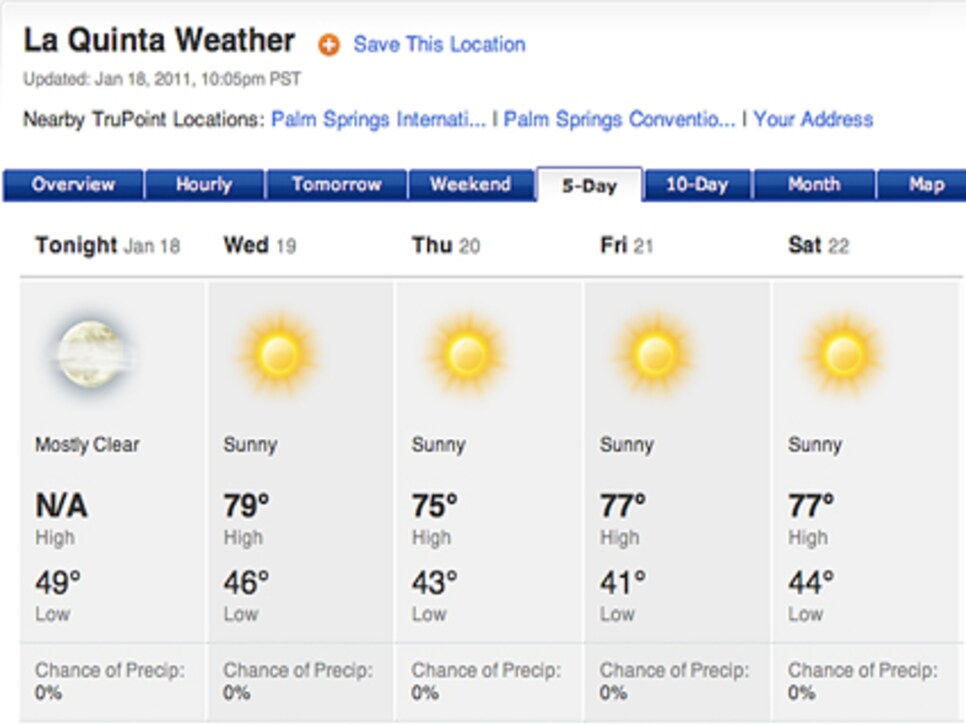 [Ljava.lang.String;@2132a79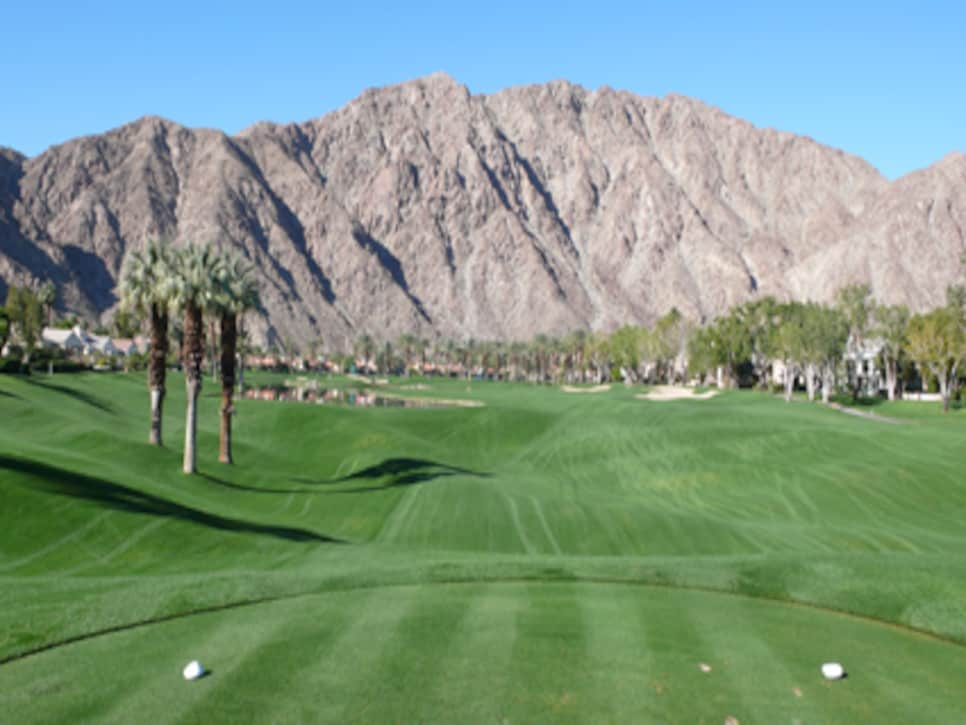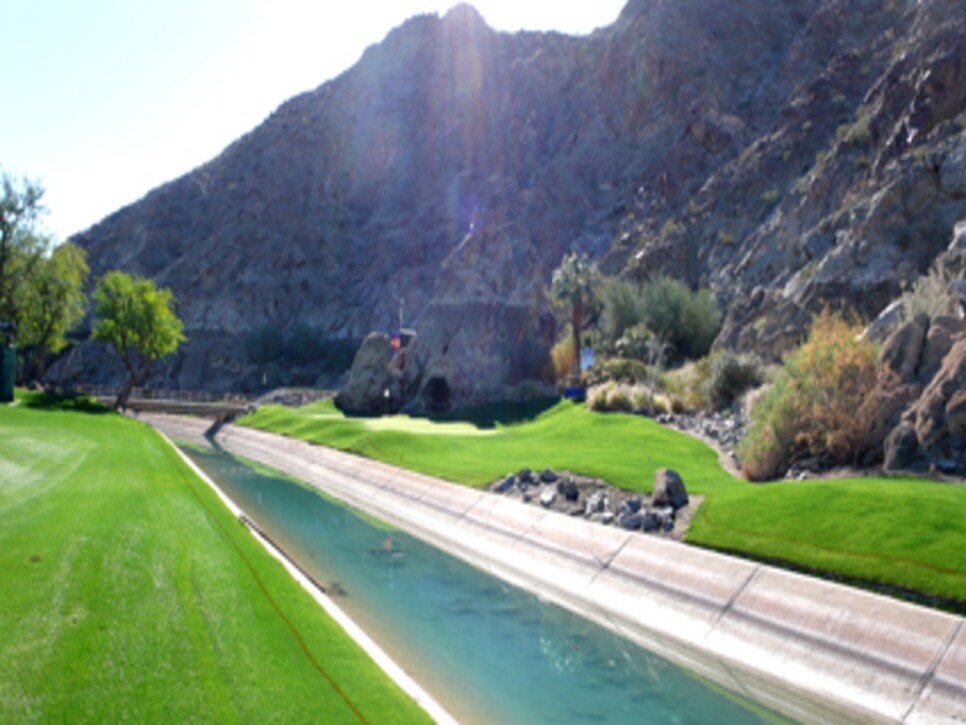 After one of my better drives of the day--the last one of my day--I was left with 189 yards to reach the 480-yard 18th hole in two. (It's the same par 5 that David Duval eagled to shoot 59 and win the Hope in 1999.) Here was my view to the green, which is right of the thin blue tower: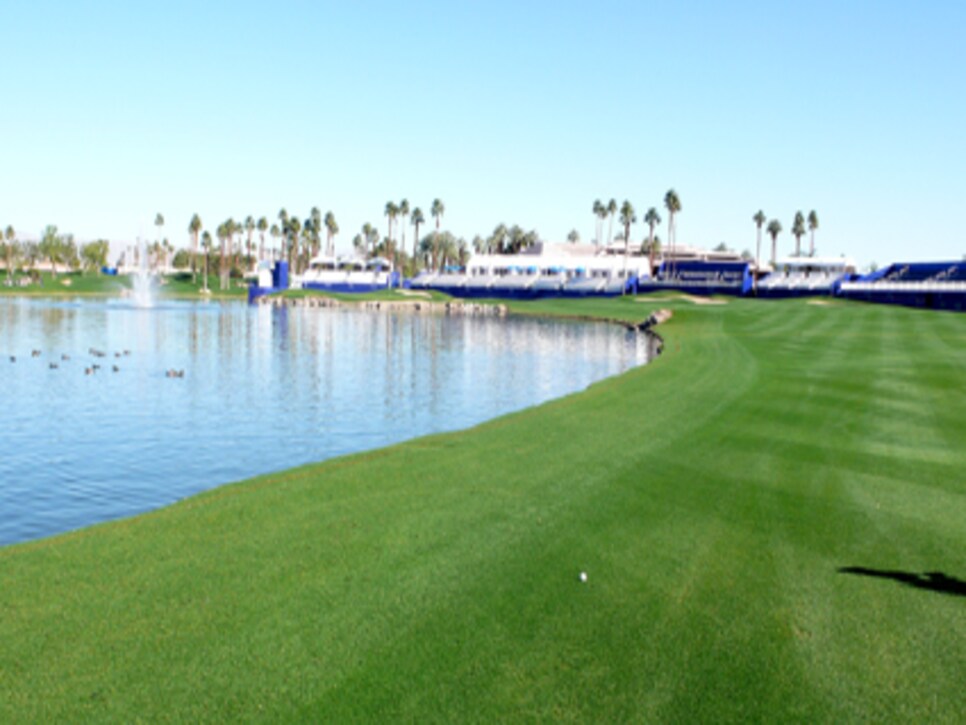 As I say in the video, "I bailed out," a common mistake by a gutless chop, but I did manage to get up-and-down from just off the green for a birdie.
Then I went straight to the range, where I had very little interest in trying to fix that flat backswing; however, I did manage to take care of my gut.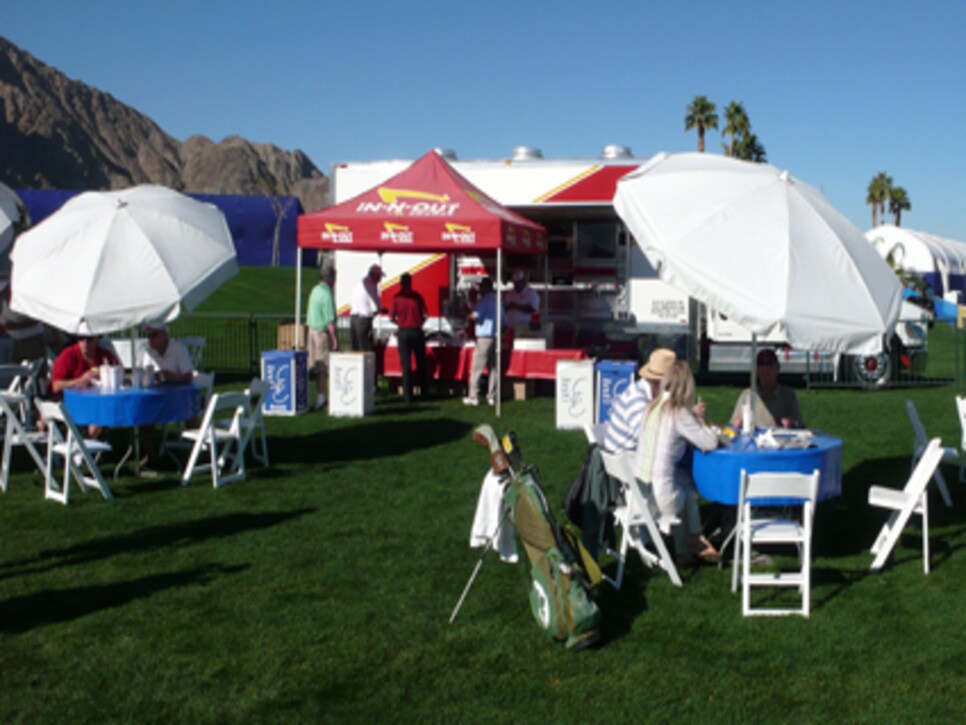 "Mmmm, this IS a tasty burger."
And here's a quick video from inside the most popular equipment trailer on tour:
The only thing better than In-N-Out for lunch is chasing it with a tender eight-ounce filet at Sullivan's Steakhouse for dinner. My housemate for the week (Scott DeSano) and one of my best friends and my caddie for the week (Todd Curran) were joined by former tour player Matt Gogel. He has to be one of the more articulate tour players I've ever met.
Gogel, 39, retired from golf a few years ago. The winner of the 2002 AT&T at Pebble Beach is now working for the Golf Channel, but based on his insanely sweet digs in Palm Springs (Bill Gates is a neighbor), it's clear this gig is just a hobby. (Gogel made $4.5 million in career earnings on tour, and I'm told he also married well.)
Tomorrow morning I'm first off at La Quinta Country Club with Billy Mayfair as my pro. The format is one low net of the foursome for all four days that matter to me (pros play five days). The veterans say we'll need to be at least 18 under per day to be in contention.
And I thought the carp in the canal looked like sharks . . .
(I'll be tweeting (@Matt_Ginella) and blogging from the Hope all week.)