The Loop
Blogging From The Bob Hope, Day I
Not every call I make as a reporter ends with an invite to play in a tour event. But the one I made last Tuesday did.
"We have a spot for you in the Hope," said Davis Sezna, a main vein of the festivities in and around La Quinta, Calif.
And so I'm playing in the second pro-am of my ridiculously charmed career.
The first one was the Viking Classic at Annandale Golf Club in Madison, Miss. I played with the Governor (Haley Barbour), a Grammy-Award winning singer and song writer (Paul Overstreet) and our pro was Billy Andrade.
This week I'll be playing with two amateurs who I'll meet on Wednesday (Mike Robinson and Colin LaRiviere) and the lineup of pros will be: Billy Mayfair on Wednesday at La Quinta Country Club, D.J. Trahan on Thursday at SilverRock Resort, Jerry Kelly on Friday at Palmer Private/PGA West and Zack Miller on Saturday at Nicklaus Private/PGA West.
I left Connecticut today (Monday) on a 6 a.m. flight to Dallas. I landed in San Diego at 11:45 a.m., had lunch with some family and then drove over the hill to Palm Springs. I stopped a few times for two reasons. First: the road was so windy I was making myself car sick. Second: there were some pretty sweet views: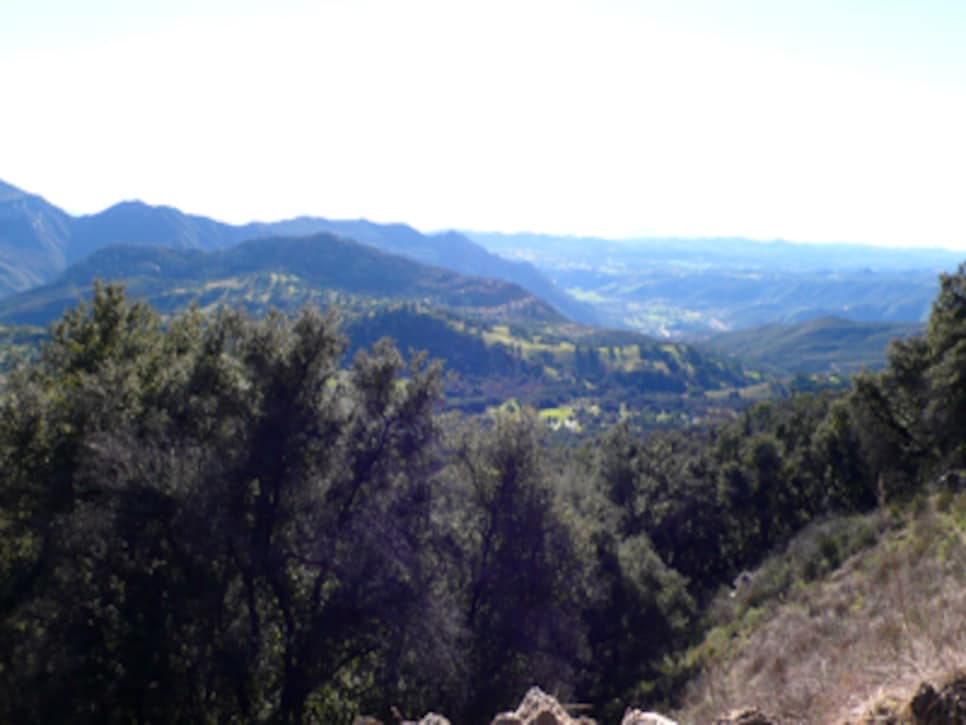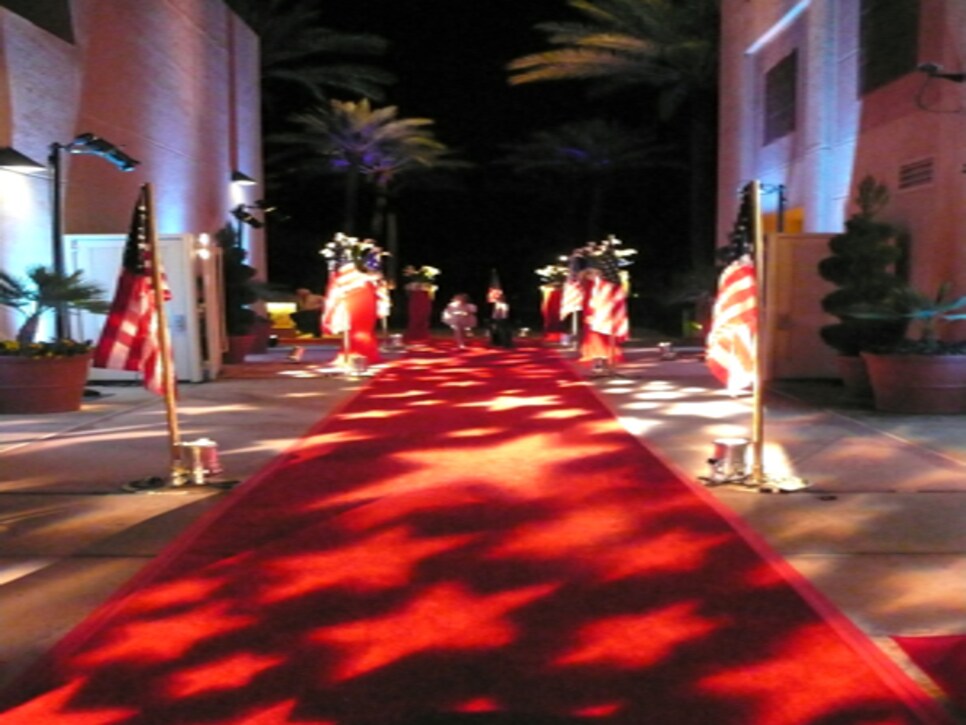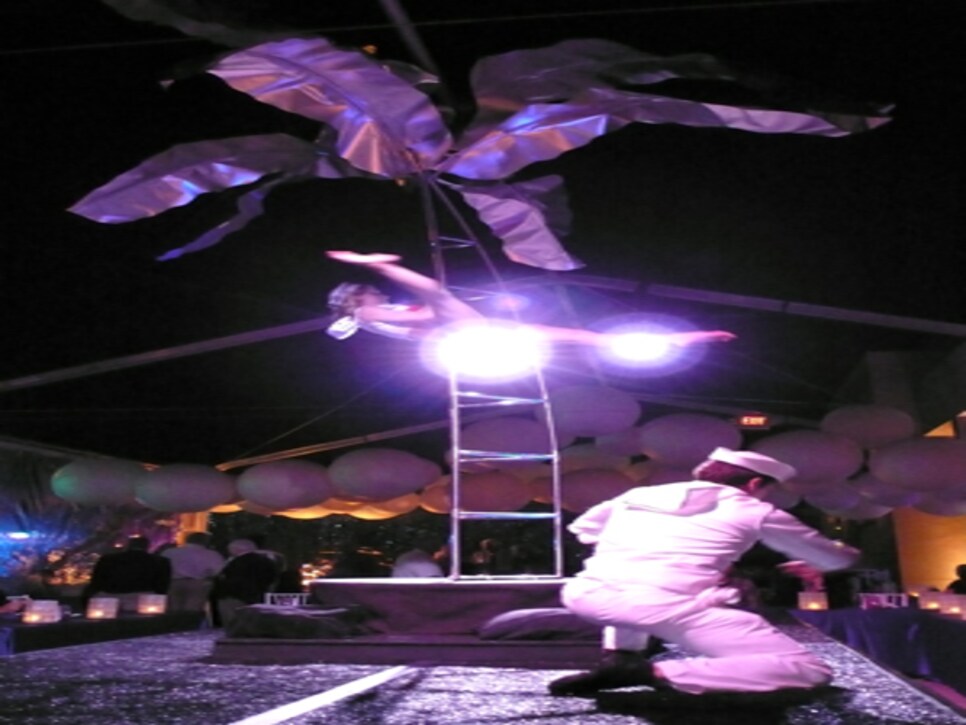 Tom Dressen made a nice tribute to Bob Hope, which was right after an impressive version of the National Anthem. (There will be free admissions to active military members all week.)
As I mingled through the crowd of high rollers (it's a $12,000 entry fee, which doesn't include lodging), I saw tour players such as Brad Faxon, Scott McCarron and Joe Ogilvie. As for celebrities, most of the big names were socially pacing themselves. I saw Peter Gallagher, Bill Devane, Richard Karn, Rob Morrow and Yogi Berra.
A full day of travel had me reaching for my car keys early, and then I bumped into the 2011 Hope Girls. (Eyes up, especially you Uncle Sam.)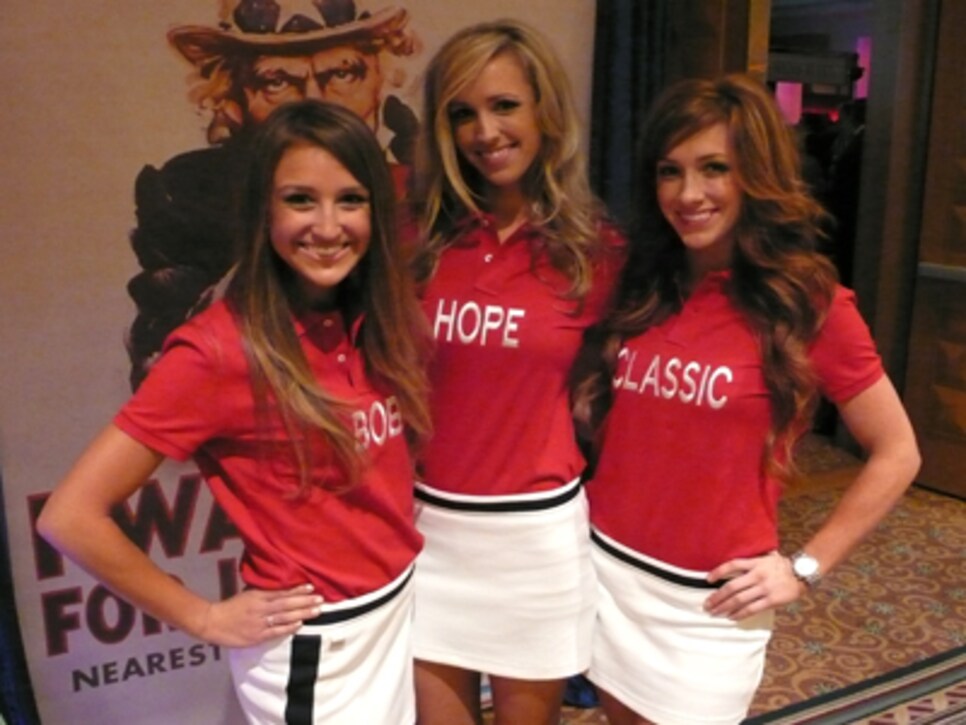 The headliner of the night was Trace Adkins, a country music star. Adkins isn't in my iPod, but he definitely piqued the interest of the attractive female crowd. The Hope Girls were quick to move in for a closer look.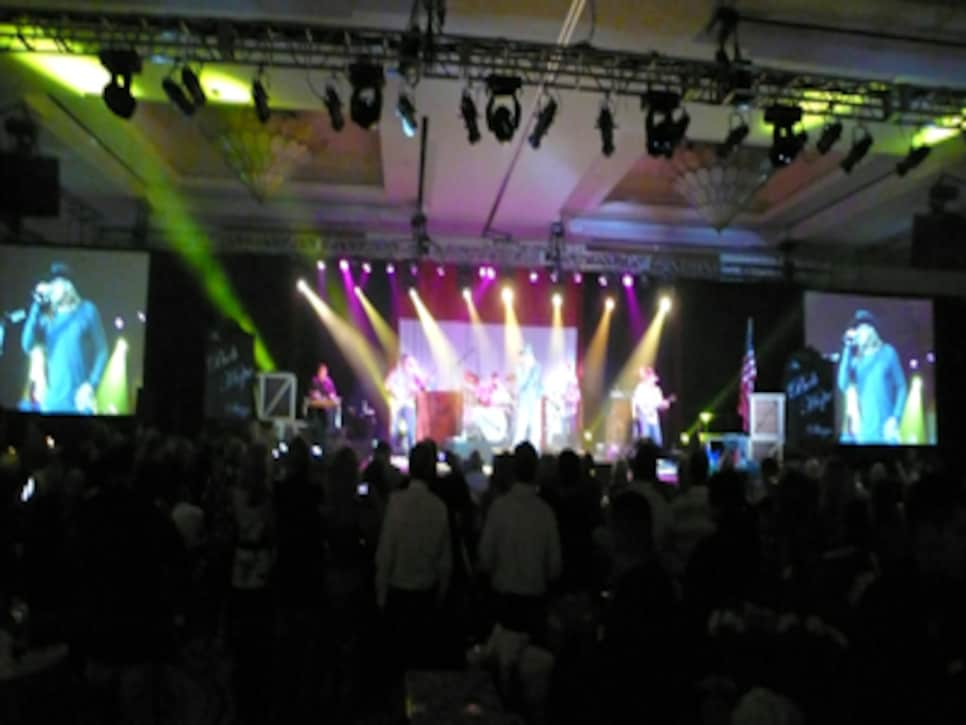 Tuesday is a practice round at Palmer Private with Sezna, who I should call more often.