The Loop
Blake Griffin looks like a comedy tour de force in new film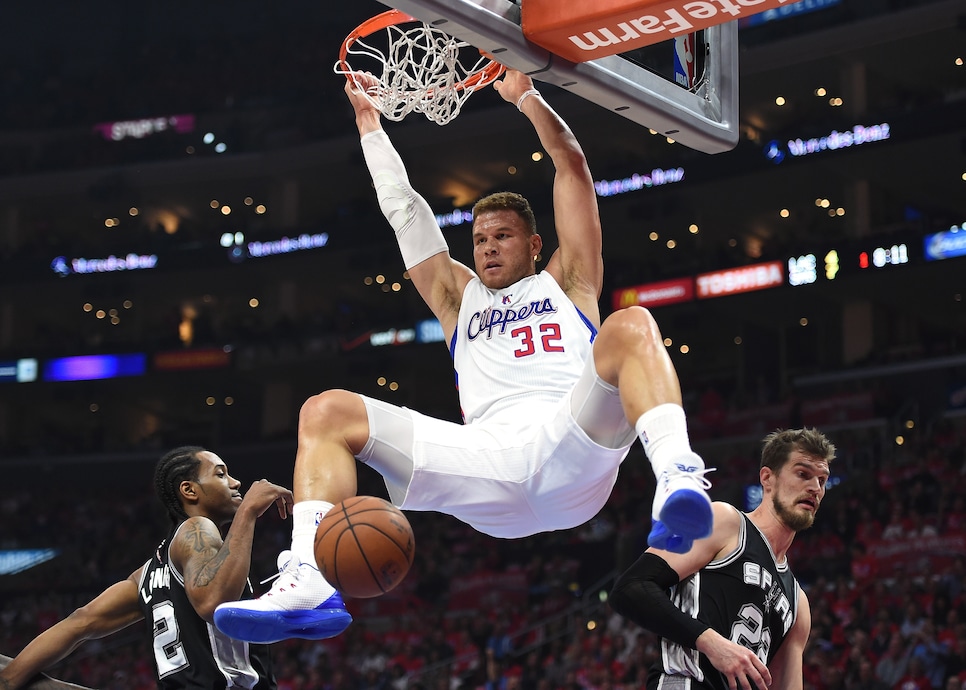 It seems like a distant memory, but it wasn't that long ago that Blake Griffin was one of the NBA's premier attractions. He got it done on the court, making five consecutive All-Star Games to begin his career and finishing third in MVP voting in 2014. The man was also a marketing wizard, using his outward personality to appear in commercials, TV shows and even stand-up.
Alas, injuries have taken their toll on the high-flying superstar, missing 66 games the past two regular seasons -- and he has already been sidelined for 15 contests in the early going of this campaign. But, while his ability on the hardwood has been diminished, the man can still entertain, evidenced by the trailer of The Female Brain.
The movie, directed by Whitney Cummings and co-written by Neal Brennan, is an ensemble affair, boasting Cummings, Sofia Vergara, James Mardsen and Cecily Strong among its cast. Also in the film is Griffin, who steals every scene in the clip below:
Griffin appears to be a natural in front of the camera. And not just in a, "Oh it's an athlete poking fun at himself, LOL" manner; his moxie is a legitimate force.
Ballers have a mixed track record when it comes to the big screen, but -- whenever he decides to hang 'em up -- it appears a prosperous cinematic future awaits Griffin.