The Loop
Blake Bortles gives a reasonable response to people who thinks he sucks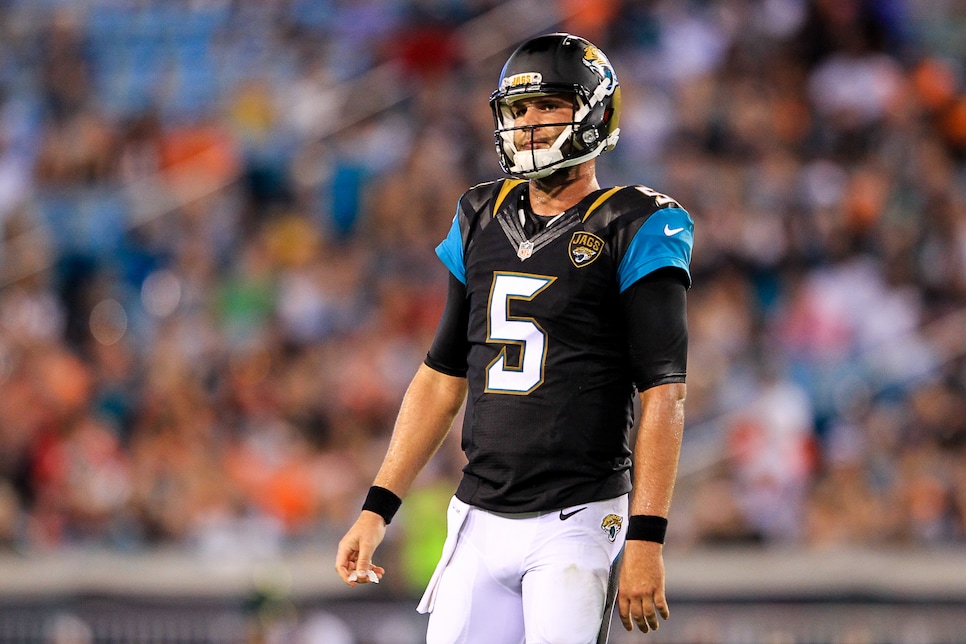 Blake Bortles sucks. It's a sentiment shared by fans, opposing players, TV's smartest show and Twitter's best follow. It's also an opinion that pissess off his teammates and parents. The only person who doesn't have a thought on the matter is Bortles.
Which is probably a good thing; entering the season with a 11-34 career record, keeping the blinders up is arguably a necessity for survival.
What's bananas is Bortles hasn't sucked this year. I mean, he hasn't been good, but neither are two-thirds of the league's QBs. Moreover, this was supposed to be his redemption tale, leading a team that's a game away from the Conference Championship. Instead, the "Bortles SUCKS" chants have only amplified.
And yet, the man remains unflappable to the jeers. A mindset he summed up perfectly in a Wednesday press conference:
Not only is that explanation logical, we also got to here "Blake Bortles" and "LeBron James" in the same sentence. Maybe 2018 won't be so bad after all.