Gotta Dip
Blake Bortles bought a Tesla to stop dipping, is the most Florida Man to ever Florida Man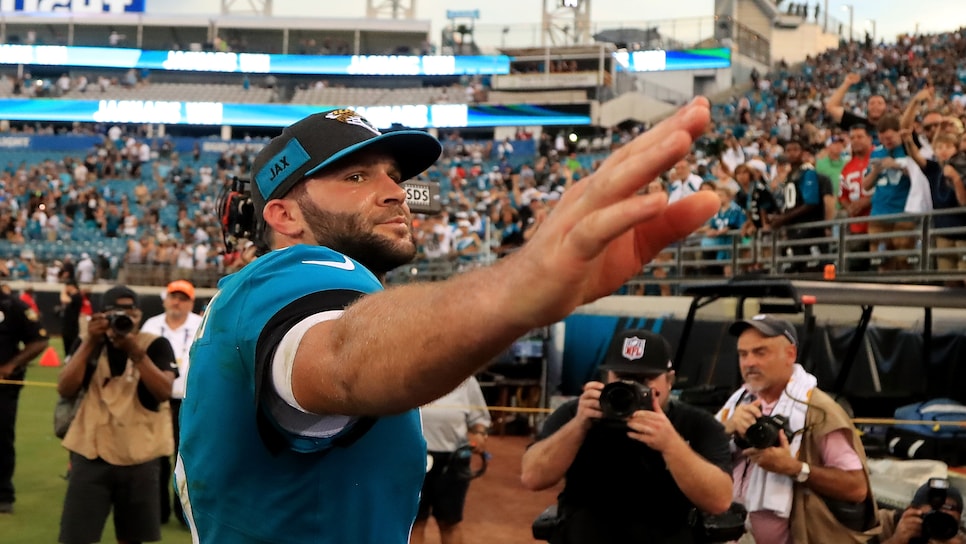 What a run that guy had. A national punchline turned Jacksonville Jaguars savior who was just one quarter away from upsetting the Patriots and making the Super Bowl. The team ultimately lost, but their playoff run knocking off the Bills and Steelers and scaring Tom Brady will never be forgotten.
After being passed around from team to team after his Jags stint, Bortles seems to just be hanging around in Florida driving trucks and waiting around for an injury that will necessitate him being called back up to the big leagues.
He seems to have plenty of free time as he immediately answered a call from Ryen Russillo and Big Cat on the most recent episode of The Ryen Russillo Show to shut down a rumor that he was involved in a hit and run at the Jaguars facility almost a decade ago.
That's worth listening to, but it's his final anecdote near the end of the episode that really puts his Florida Man status into focus.
Around the one-hour-and-forty-minute mark, Bortles breaks down his reasonings for buying a Tesla when moving out to Los Angeles after signing with the Rams.
Yes, it was good for the environment and would help him fit in with the new team, but more importantly, he thought it would help him kick the nasty habit of dipping.
"I dipped since I was like 12 or 13 years old," Bortles said. "And I was like, if I own an electric car, there's zero reason to go to a gas station to dip. So this will help me quit dipping."
That's a pretty impressive thought process, but did it work? Umm…
"I got out to L.A. and ended up just driving my Tesla to the gas station to buy dip … I felt like an idiot parking at the gas pump with a Tesla so I could run in real quick and buy dip."
Well, worth a shot. That's certainly a new reason to buy a vehicle. If no NFL teams come-a-calling, perhaps Bortles could try out his wares as a car salesman.