Media
Billy Walters discusses 'six-year gambling relationship' with Phil Mickelson in interview about his upcoming book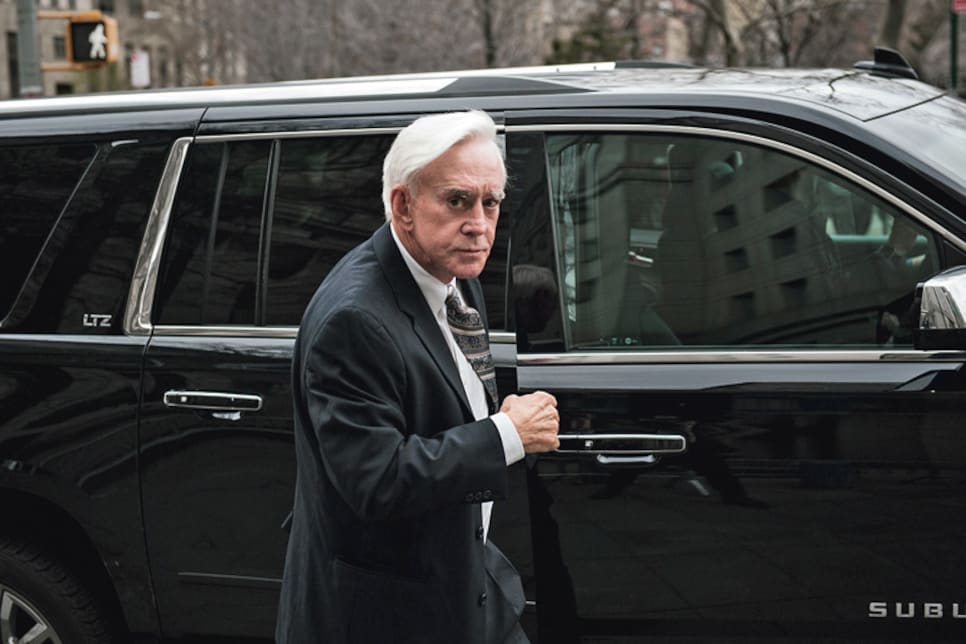 Mark Kauzlarich/Bloomberg/Getty Images
Billy Walters is a legendary sports gambler known for decades of great bets. In a Thursday interview with Brent Musburger, however, he acted more like a poker player when the topic of Phil Mickelson came up.
People hoping Walters would drop some sort of bombshell about his "six-year gambling relationship" with the six-time major champ had to come away from watching the 45-minute sit-down on ViSN disappointed. Instead, Walters promised "that will be in detail in the book," which will hit stores Aug. 15.
That's not to say it wasn't an entertaining interview, and that Walters wasn't candid about a number of topics including his time spent in prison after a 2017 conviction for insider trading. But Walters was clearly saving the juiciest tidbits from his life for his autobiography, Gambler: Secrets from a Life at Risk.
You can watch the entire interview here, but the Mickelson stuff is from the 28:30 mark to the 34-minute mark:
So what did Walters say? First, he talked about meeting Mickelson at the 2006 AT&T Pebble Beach Pro-Am:
"I certainly knew who he was and I suspect he knew who I was because we talked about sports from the time we teed off to the time we came in."
Walters, who won the 2008 Pro-Am tournament at Pebble as an 11-handicap with PGA Tour pro Fredrik Jacobson, says he was "tit for tat" in money matches with Mickelson. That was in response to being asked about the rumors of Mickelson owing him large sums of money:
"As far as Phil owing me any money, we had a gambling relationship that lasted six years. From my perspective, I think it was more than that. I think we became friends."
"Officially, I'm a convicted felon, I'm guilty of insider trading. But there are a number of things in that trial that didn't come down the way they should have, that haven't been disclosed to the public. And I'm going to merely put in some things [in the book] that the public is not aware of, both my relationship with Phil and with what took place in that trial. And I'll let the public decide whether I was guilty or innocent."
When Musburger asked a follow-up true-false question on whether Walters believes he wouldn't have gone to jail if Mickelson had testified in trial, Walters acknowledged he believes that's true.
"I had a trial in New York City and as a result, the way things work out, Phil and I no longer have the relationship we had today. But all of that will be in detail in the book, our relationship, the six-year gambling relationship we had. And the book gives me a chance to set the record straight on what happened in the Southern District of New York."
Walters' autobiography is being written in collaboration with Armen Keteyian, a co-author of Tiger Woods' 2018 unauthorized biography. A Wednesday press release promised "explosive details" on Walters' relationship with Mickelson. So golf fans looking for those will have to wait a few more months.
"This is not a vanity book," Walters told Musburger. "This is a real book. And there's lots of things in this book I'm not proud of. But what's in this book, when the reader reads it, they're going to see I've shared everything with them."