The Loop
Billy Payne throws his Jamboree partner under the bus
AUGUSTA, Ga. -- One of the four big members events at Augusta National is the Jamboree in late March. Since it involves playing golf at Augusta National, we're going to assume it's pretty awesome.
While the club doesn't publicize the event in the same way it does the Masters, we now know that Rob Chapman is club chairman Billy Payne's partner. And we know Payne wasn't too happy with the CEO of Inman Mills' performance. Payne was asked if he'd identify who his partner was during his pre-tournament press conference and this was his response:
"Yeah, I love him, so yes, Rob Chapman. (pause) He didn't play that well in the Jamboree."
Ouch. That's some tough love.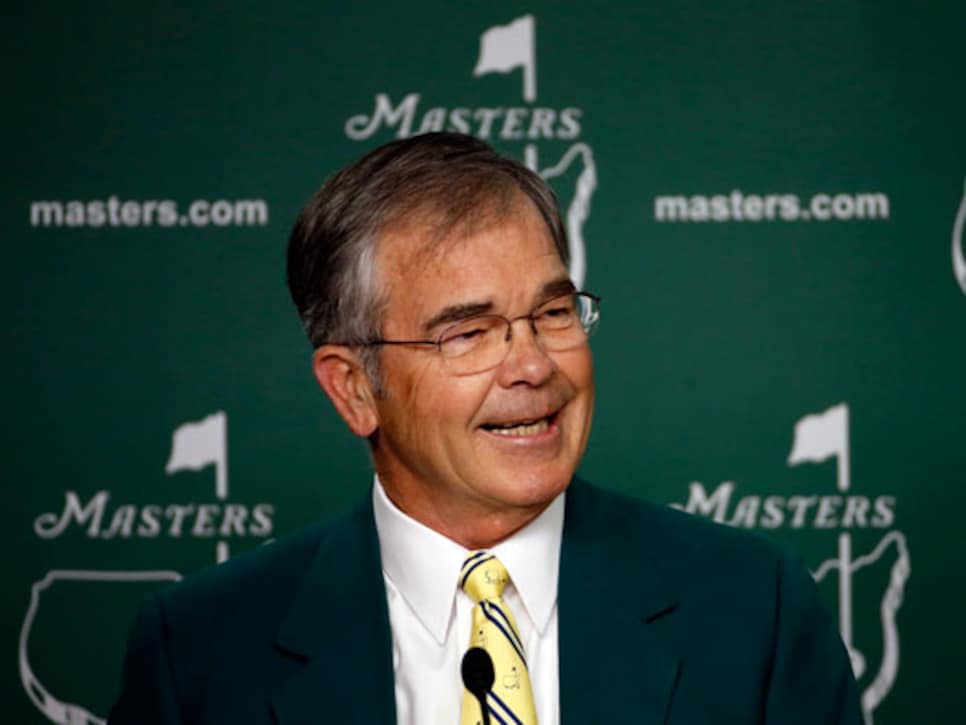 Payne's comment drew big laughs and the reviews weren't all bad for Chapman. Payne said Chapman played with Tiger Woods last week and his golf game drew high praise from Woods' caddie, Joe LaCava. Despite Tiger's practice round getting national attention, Payne, who watched a bit, was keeping tabs on his partner.
"I was really watching him," he said of Chapman.
This Jamboree must be a big deal.