The Loop
Billy Horschel's trick to wearing bright colors
Billy Horschel, now a four-time PGA Tour winner, knows style. The 30-year-old could just as easily be walking down a runway every time he struts down a fairway. Not only do his polos and trousers fit perfectly from week to week, but he has a gift for weaving loud, bright colors into his outfits. Sometimes he artfully combines two or three loud colors into one ensemble, but unless you have his style pedigree, don't attempt those kinds of antics yourself. More often than not, when Horschel goes big, he opts for one statement color and builds around that with a more neutral base.
Enter Sunday at the AT&T Byron Nelson.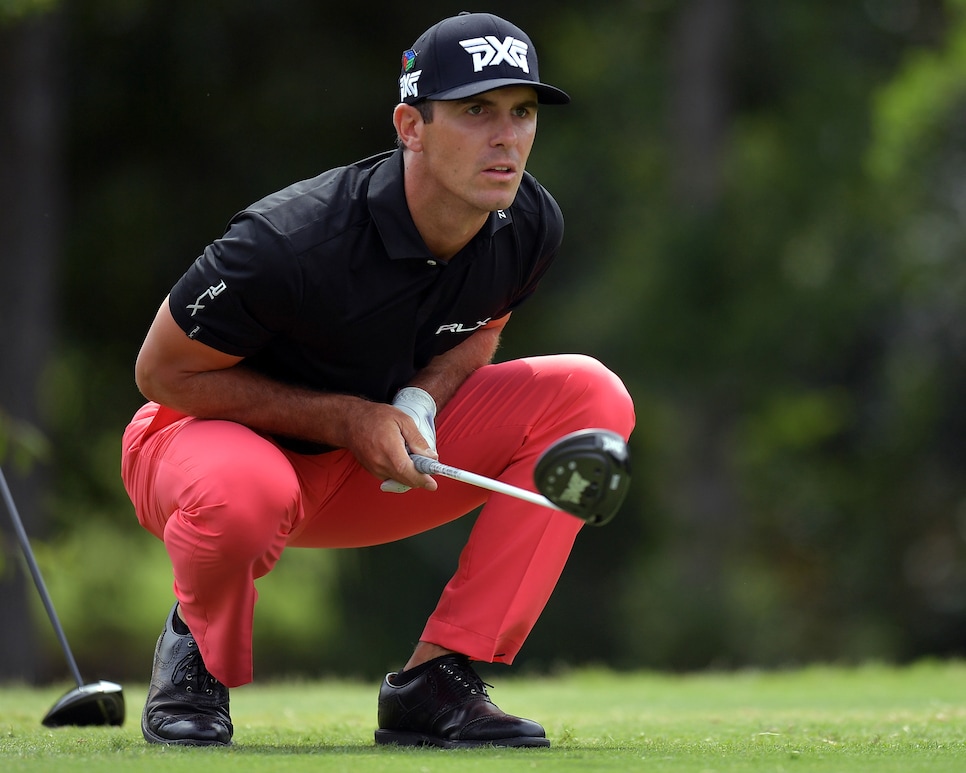 Grounding a bright piece (whether it's a polo, trousers or shoes) with a neutral-colored base ensures you'll never look like a manufactured rainbow or, even worse, that you're trying too hard to be fashionably chic.