News
Billy Horschel says it's "disappointing" that tour pros are skipping the Arnold Palmer Invitational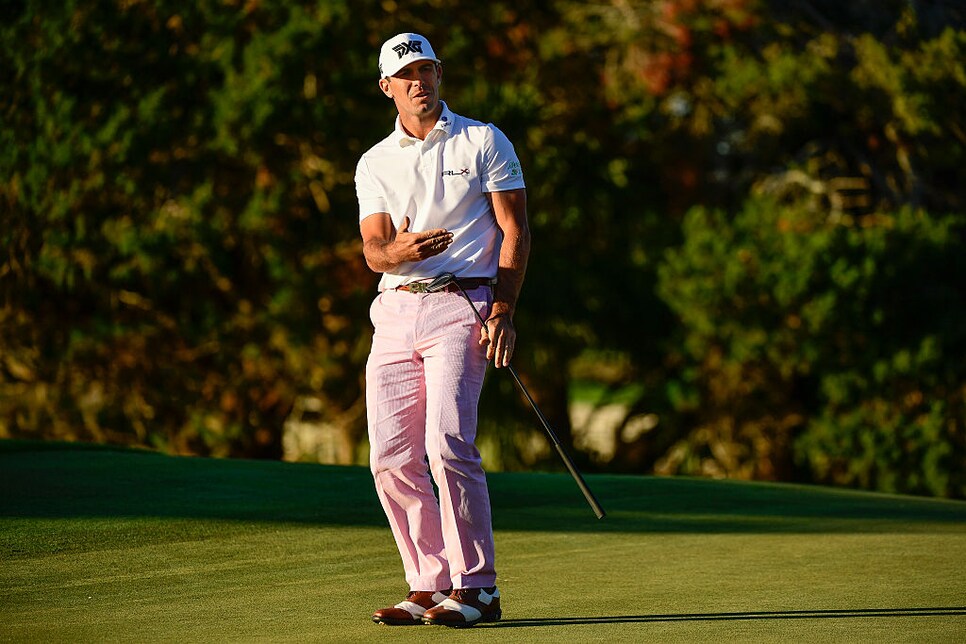 The field at this year's Arnold Palmer Invitational has been a hot topic of conversation leading up to next week's event. Many have weighed in on whether top-tier tour pros should make an appearance at Bay Hill -- even if the event is not usually part of their schedule -- out of respect for Palmer in the tournament's first year since his death.
Add Billy Horschel to that list.
On Tuesday, Horschel expressed his opinion on the matter in response to a tweet by Golf Channel's Cara Robinson that highlighted the lack of top-25 players in the field:
Horschel added this follow-up tweet a few minutes later.
Among those not playing are World No. 1 Dustin Johnson, Jordan Spieth, Phil Mickelson, Adam Scott, and Justin Thomas. Thomas took to Twitter to give his reason for missing the event.
Horschel has played in the event the past four years. Defending champ and World No. 2 Jason Day along with third-ranked Rory McIlroy will headline the field.
"There's not a player out here who doesn't respect Arnie; everybody loved him," Ian Poulter, who received a sponsor's exemption into the event, told Golf World's Brian Wacker. "The course might not suit everybody's eye and because of that some guys might not play. What's also difficult is it's a busy calendar."