The Loop
Billy Casper Collection fetches $410,276 at auction, all earmarked for charity
The $26,500 that Billy Casper earned for winning the U.S. Open in 1966 was $68,676.80 less than his Open trophy was worth at auction in 2015.
His Open trophy brought in $95,176.80, the top earner from the Billy Casper Collection that was part of Green Jacket Auctions' most recent auction that closed last Sunday.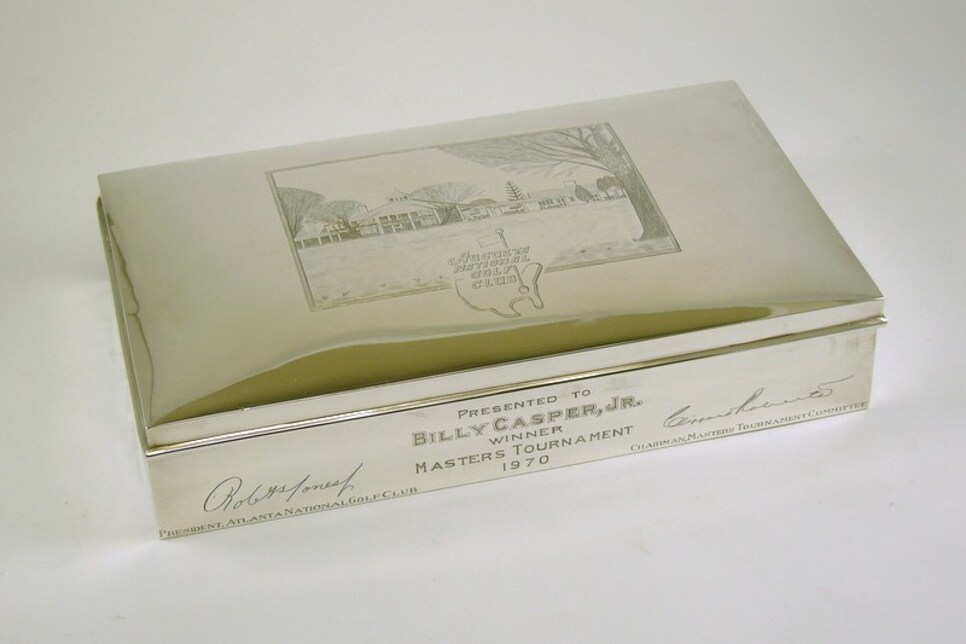 By our count, 144 items were auctioned and brought in $410,276.2, nearly one-fourth of the $1.669 million he earned on the PGA Tour.
Casper, who died in February, had approached Green Jacket Auctions in early 2014 about selling his collection. "When we promised him a sizable six figure cash advance, he told us to come visit him – and to bring our checkbook," it said at the Green Jacket Auctions website. "After agreeing to a plan for Casper's collection, we pulled out that checkbook to write one of our largest checks ever…and Billy Casper told us to give the entire amount to charity."
The U.S. Open trophy led the way, but a close second was the trophy Casper received for winning the Masters in 1970, "one of the finest pieces of memorabilia ever to grace our auction block," the description said. It brought $88,809.60.The clubhouse trophy awarded Masters winners now did not debut until 1993.
Casper's trophy was a sterling silver cigar humidor on which it is engraved with, "PRESENTED TO BILLY CASPER, JR, WINNER, MASTERS TOURNAMENT 1970."