The Loop
Bills to retire Thurman Thomas' number this fall. Wait, Thurman Thomas' number wasn't retired already?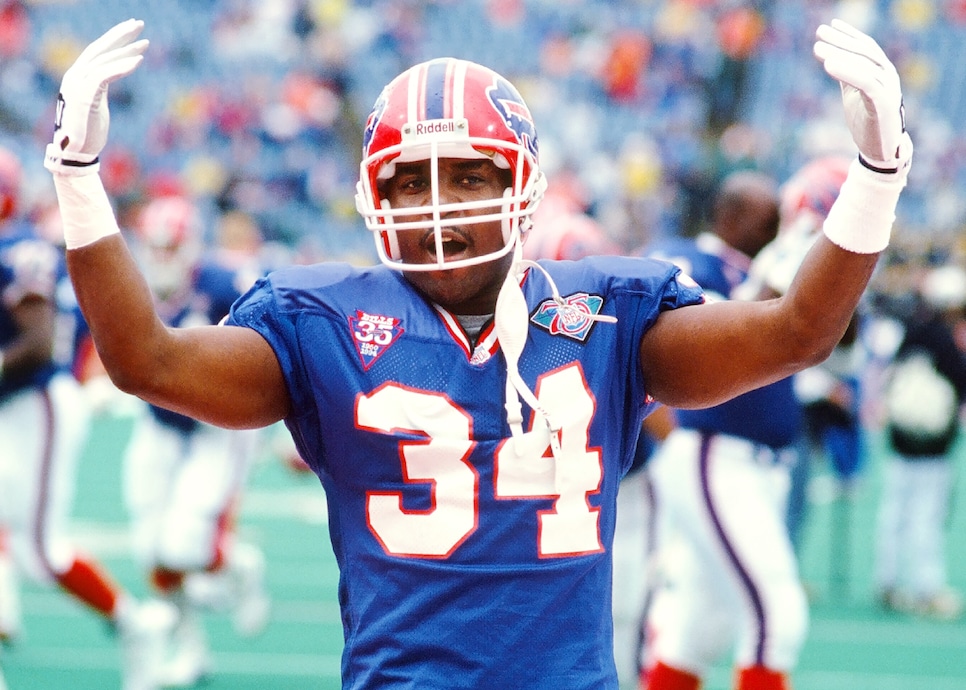 When it comes to retiring numbers in the NFL, every franchise handles it differently. Some teams like the Chicago Bears, San Francisco 49ers and New York Giants have retired quite a few, 14, 12 and 12 respectively. Other teams, like the Dallas Cowboys, don't retire numbers at all. And then there's the franchises that make very rare exceptions, like the Buffalo Bills.
The Bills have (understandably) retired just one number in franchise history, No. 12, which belonged to their greatest player, quarterback Jim Kelly. Kelly famously led the team to four straight Super Bowls, but unfortunately walked away with zero rings. As the QB, Kelly was obviously the most important player, but you could argue Thurman Thomas played just as big a role, which is likely why the Bills have finally decided to retire the No. 34 this fall:
To steal one of the many replies from Bills fans to this tweet, this was LONG overdue. Next to Bruce Smith, whose number is also not retired in Buffalo, Thomas is the second-biggest legend to Kelly in Bills history, and yet Kelly's number was retired in 2001. Odd.
Thomas Hall-of-Fame career included five Pro Bowl appearances, a 1991 NFL MVP award, 12,074 rushing yards (16th all time) and 65 rushing TDs (41st all time). Had it not been for Scott Norwood's infamous "wide right" kick in Super Bowl XXV, Thomas would have been named the game's MVP, and there's an argument to be made that he still should have won it on the losing team, having rushed for 135 yards and two touchdowns in addition to catching five passes for 55 yards. I'm only 25-years-old and I know Thomas is a legend, mainly because I used to get those 100 Greatest Touchdown tapes and watch them over and over and over. Highly recommend those if you still have a VCR (LOL), by the way.
The most impressive feat on his resume? He made that one-bar-down-the-middle facemask look badass as hell: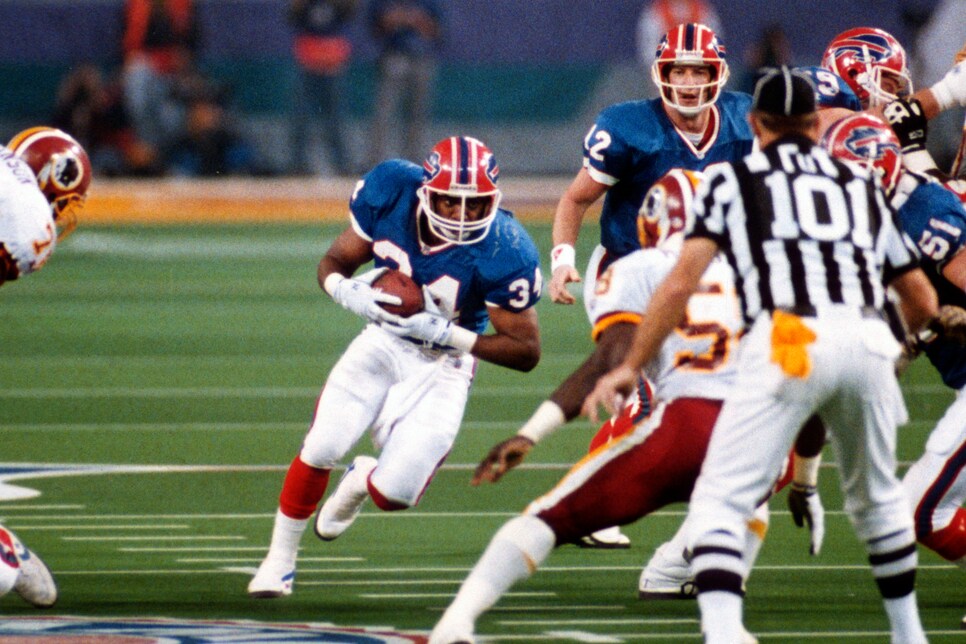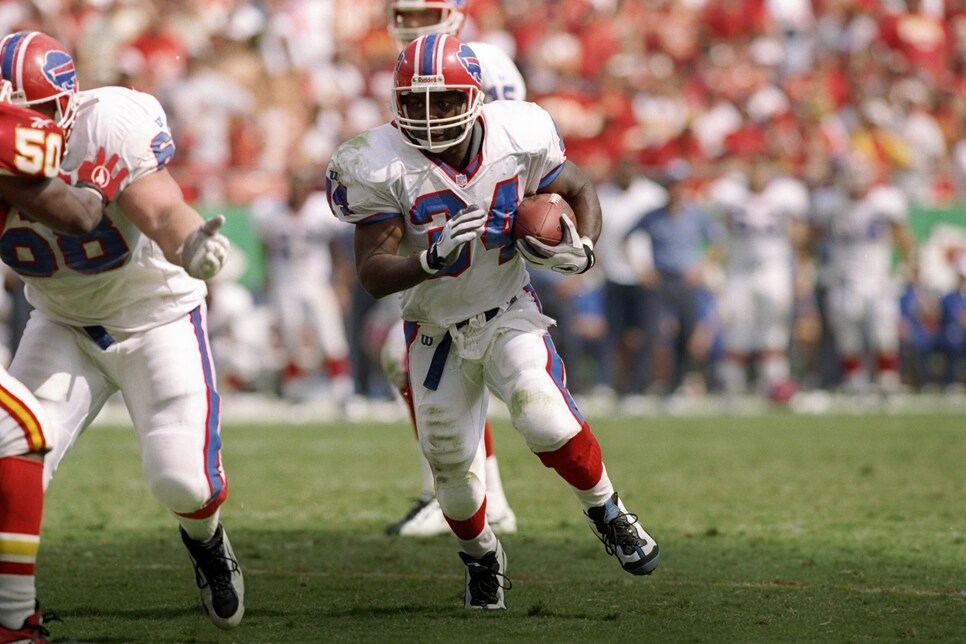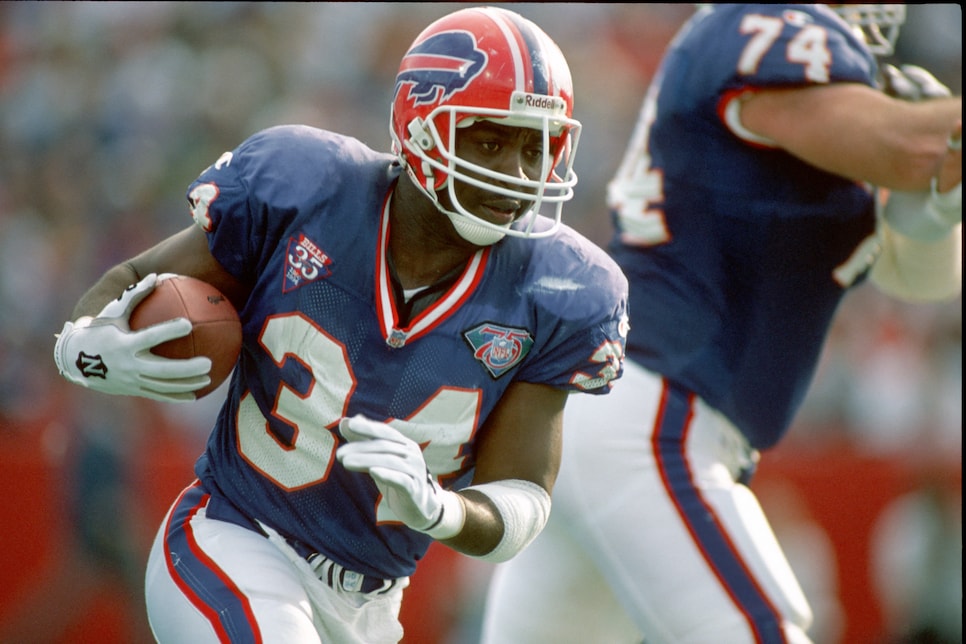 This was the last facemask available in peewee every year, and it automatically went to the kid that was never stepping foot on the field. But Thurman Thomas made it look LEGIT. What an animal. About time his No. 34 got retired.