The Loop
Bill Raftery's excuse for not joining Twitter is another reason why the man is a legend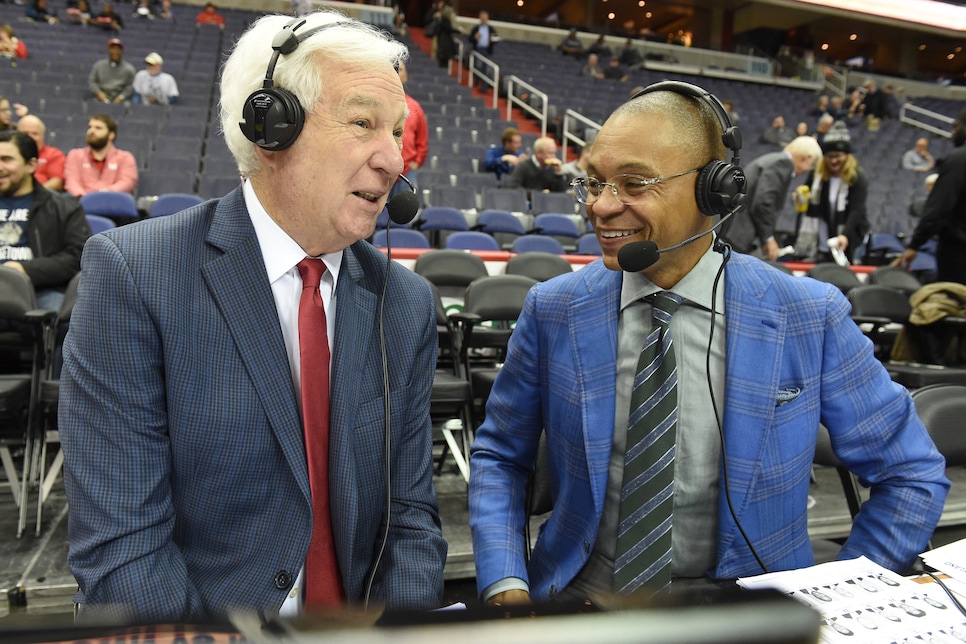 The first thing most of us think of when it comes to March Madness is the brackets, the upsets and the buzzer beaters. All of those aspects are well and good, but it's the under-appreciated parts of the NCAA Tournament that also make it so great, namely, a heavy dose of the legendary Bill Raftery.
Now, I know what you're thinking, "it's just not the same when he's not with Gus Johnson," and you may be right, but you're also wrong, because the duo frequently calls Big East Conference games for FOX Sports throughout the season. It's obviously not the tourney, but it's going to have to suffice for the time being until CBS finally comes to their senses and pays whatever amount they want for Gus Johnson to come back, scream his lungs out and PUT THE MADNESS INTO MARCH (GOAT YouTube compilation -- tell me I'm wrong).
Anyway, back to Raftery, who has been calling college basketball games for CBS for over 30 years. This season he'll be back with Jim Nantz and Grant Hill, and the trio will call the National Championship game once again, in addition to a few other tournament games. Sports Illustrated's Jimmy Traina spoke with Raftery, and CBS's Ian Eagle on Monday about a host of topics, including drinking, something Raftery does very well. The full piece is worth the read, but Traina tweeted out by far the best answer from Raftery on why he'll never join Twitter:
The man is an absolute legend. By the way, 10 drinks by 11:30 !? What a CHAMP! This is a smart move from the veteran though. While we'd love to see him quote tweet whatever he thinks is deserving of a "MAJOR.. ONIONS!", we'd also rather him not drunkenly tweet something that would get him canned. No one wants that, especially considering he's 74 and our time listening to him call games is limited already. Stay off Twitter Bill, for all of us.