The Loop
Bill Murray gives J.B. Holmes and D.A. Points proper introductions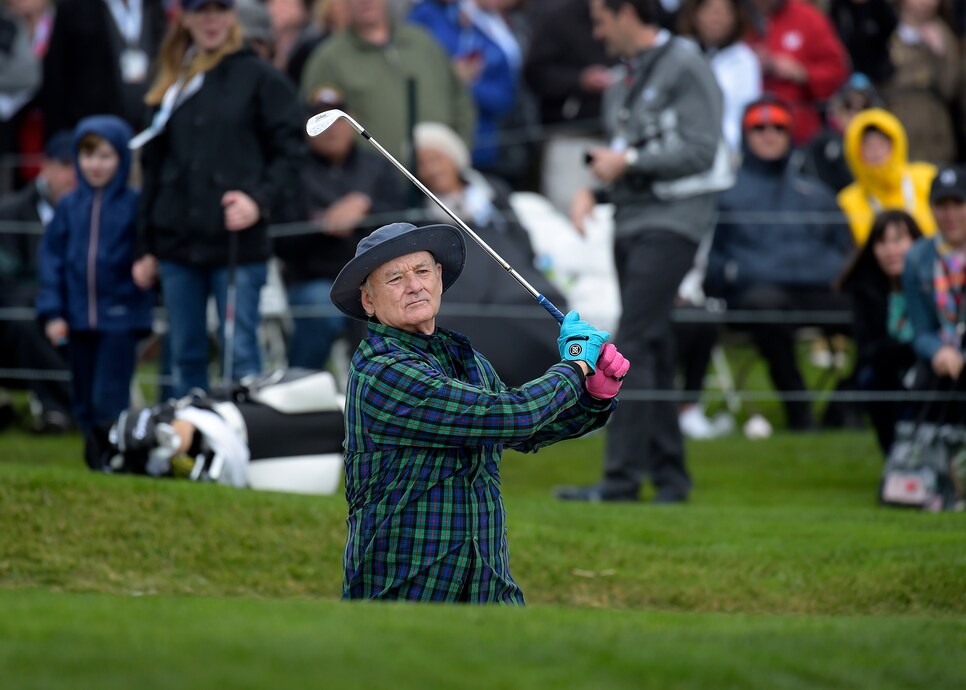 Pebble Beach, Calif. -- Say what you want about Bill Murray, but he knows his golf.
The actor's appearance at Pebble Beach Golf Links is a Saturday tradition at the AT&T Pebble Beach Pro-Am, and the Caddyshack star was in his usual high-energy mode as he began his third round paired with D.A. Points, with whom he won the team title in 2011. Points also won his first PGA Tour title that year.
Points received polite applause on the first tee, but Murray wasn't having any of that. He stepped on the tee box and shouted, "It's D.A. Points! We won this damn tournament!" Loud cheers erupted.
Also in the group today was J.B. Holmes, a member of two winning U.S. Ryder Cup teams in 2008 and '16. He, too, got a warm round of applause. Again Murray feigned being incensed by the subdued reception.
"This is J.B. Holmes, ladies and gentlemen. He won a Ryder Cup for you people," screamed Murray, wearing bib overalls from his signature William Murray line of clothing. "You all should get down on your knees."
A roar went up. Also guffaws.
Murray, by the way, has attended the Ryder Cup on a number of occasions, including last year's U.S. victory at Hazeltine National in Chaska, Minn.