The Loop
Bill Murray blowing off interview creates awkward, fascinating TV moment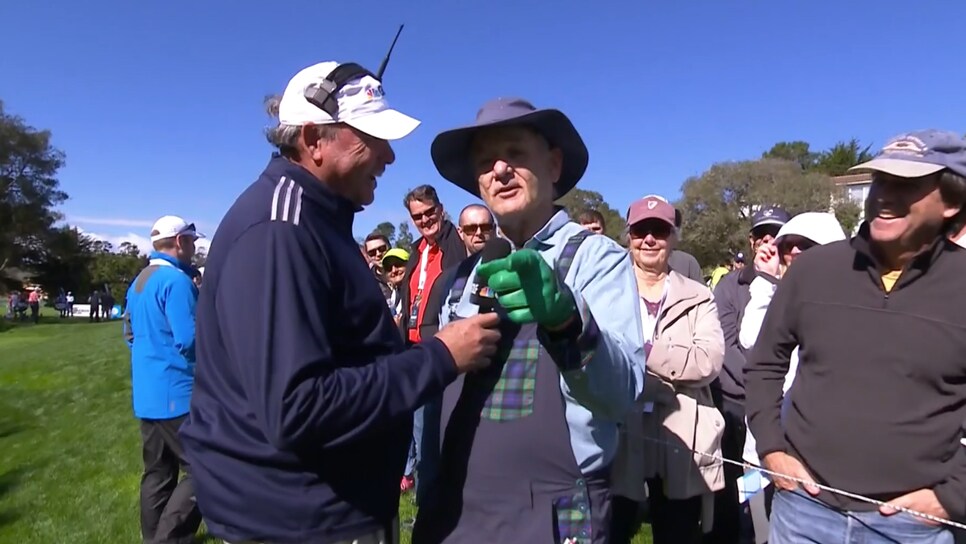 Saturday Night Live alum Bill Hader once said Bill Murray is "famous for photobombing life."
''To Bill, life is a party, the world is an improv stage, and we are all in his show,'' Hader told the Boston Globe.
Which begs the question: were we a part of a famous Murray prank on Saturday at Pebble Beach, or did we simply catch the entertainer at the wrong time?
In the video below, it appears a cameraman gets in the way of Murray walking between holes. The Golf Channel's Phil Blackmar attempts to get Murray for an interview, but Murray tries his best to avoid the former PGA Tour player. When Blackmar finally catches him, Murray bluntly asks for the cameraman's name. Awkward silence ensues, as Murray says, "You don't get it, do you," before running off to greet the gallery.
No one's perfect and, frankly, we'd be cranky do if someone tried to interview us in the middle of a golf round. Conversely, given what we know about Murray, it's likely Saturday was part of his performance art.