News
Bill Haas tests positive for COVID-19, out of RSM Classsic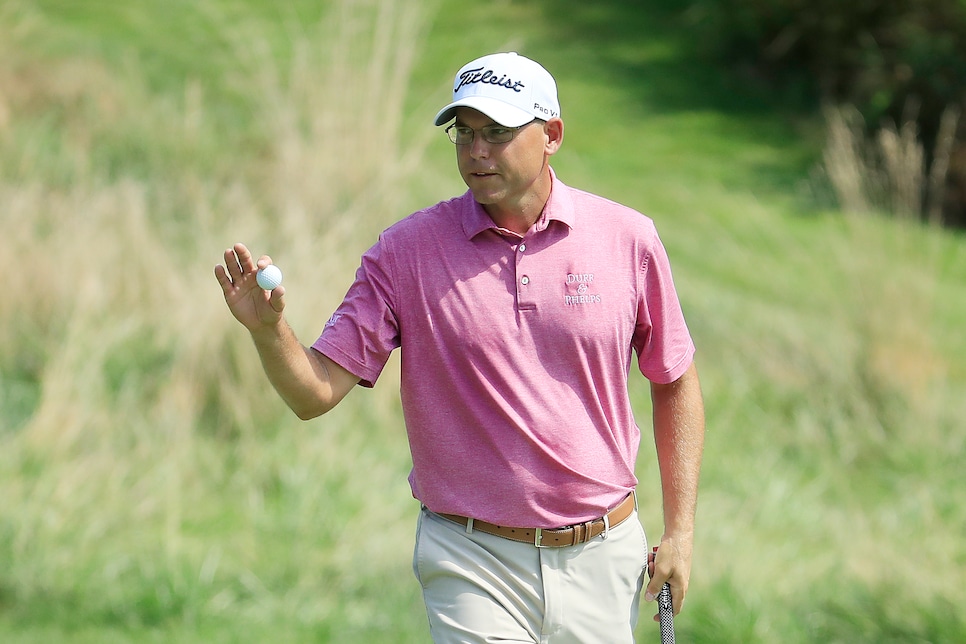 The PGA Tour announced Tuesday that Bill Haas has tested positive for COVID-19.
Haas, 38, was tested as part of the tournament screening process at this week's RSM Classic in St. Simons Island, Ga. Due to the positive result, Haas is forced to withdraw from the event.
"It's obviously disappointing news to receive," Haas said in a statement, "but my focus is now on recovery and ensuring the health and well-being of my family."
A six-time tour winner and 2011 FedEx Cup champ, Haas has struggled with his career since a car accident in 2018, finishing 152nd, 140th and 209th in the FedEx Cup standings the past three seasons. He has missed three cuts in four starts this fall and, after reaching as high as 12th in the OWGR, Haas entered the week 576th on the global pecking order.
"I am not playing well, there is no other way to put it," Haas told Golf Digest earlier this year.
In a statement, the PGA Tour said Haas will have the tour's full support during his isolation period as specified by CDC guidelines.