News
Bill Haas happy to be back playing, though he's still haunted from losing friend in car crash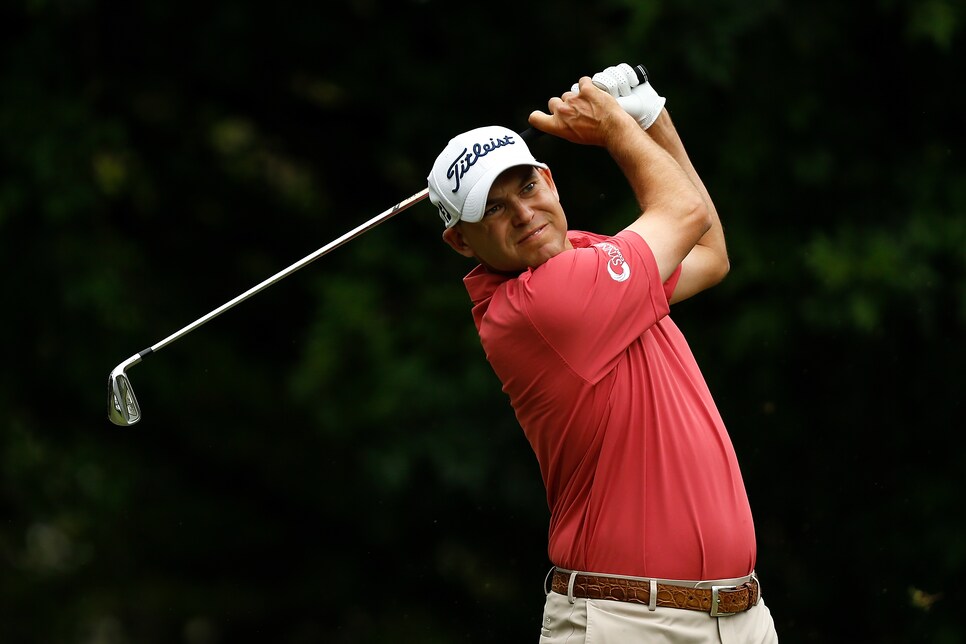 PALM HARBOR, Fla. — Last week amid Tiger-mania, Bill Haas quietly crept into contention at the Valspar Championship, shooting a bogey-free 68 in the second round that included an eagle on the par-5 14th at Innisbrook's Copperhead Course, where he reached the green in two and holed a 32-footer.
It was fleeting. Haas struggled on the weekend, failing to break par, and tumbled into a tie for 49th place. Even so, he had plenty of reason to smile as he sat in the passenger seat of a golf cart headed toward the parking lot on Sunday, his 1-year-old daughter in his lap, his wife Julie riding in the back with their two boys.
"It felt good to get back out playing," Haas said. "Golf-wise, just trying to get sharp. That's a nice thing to do, and I've been blessed with the opportunity to do that."
Just a few weeks earlier, Haas was the passenger in 72-year-old family friend Mark Gibello's Ferrari on a street near Riviera Country Club on the eve of the Genesis Open when the car clipped another vehicle and slammed into a concrete telephone pole. Haas emerged from the wreckage disoriented and dazed, and called 911. Gibello was pronounced dead at the scene.
Haas and Gibello, whom he got to know through his swing coach Billy Harmon, had played golf just the weekend before at Los Angeles Country Club, where Gibello was a member and involved in bringing the Walker Cup there last year. Haas planned to stay with the Gibello family during the Genesis Open.
"I don't know that I'll ever get past the fact he's gone because we went out for a ride," Haas said at the Valspar. "That's gonna be difficult for a long time."
The pain from the deep bruise in his left leg and discomfort in his right ankle have dissipated. More nagging is the torn meniscus he suffered shooting baskets in the offseason.
Mentally, it's a different story. The incident is understandably still too traumatic for Haas' wife to even talk about. In the days and weeks that followed, Haas has leaned on family and friends, as well as seeing a therapist, to get through the difficult time. The Haas' family has also kept in touch regularly with the Gibello family.
It has been a few weeks but Bill still finds himself asking what if and why, the type of questions there are no answers to and challenging to turn off. That's unlikely to change anytime soon, if ever.
If there is a place of solace, though, it's on the golf course inside the ropes for the 35-year-old. The more he plays the easier it will get, Haas figures.
"I told him I was happy to see him," said Geoff Ogilvy, who played with Haas the first two days at the Valspar. "He was the normal Bill Haas. If I hadn't known what happened, I wouldn't have known any different. He's such a class act on the course. He seemed to be content and happy to be out here again."
Even so, Haas found himself getting annoyed after a couple of bogeys early in his round on Thursday, despite not having practiced much in the days leading into the tournament. The reaction was normal.
"I still want to do well, and I'm thankful for the opportunity to do so," he said. "There's a bunch of people who've helped, his wife has been very supportive of me coming out and playing and that feels good. His family has been wonderful. That's all I can do is go out there and try to do well for them.
"I don't know what the rule book is for all this, but it feels good to be inside the ropes. I'd just like to make a few more putts like everyone else."