The Loop
Bill Belichick, golfer, 'plays with all the joy of a coal miner going into the darkness'
New England Patriots coach Bill Belichick is a notorious curmudgeon who plays golf, though not necessarily enjoyably. No surprise there.
Belichick is in Phoenix for the NFL owners' annual meetings and he'd rather be anywhere else. Even the possibility of a round of golf does not appease him.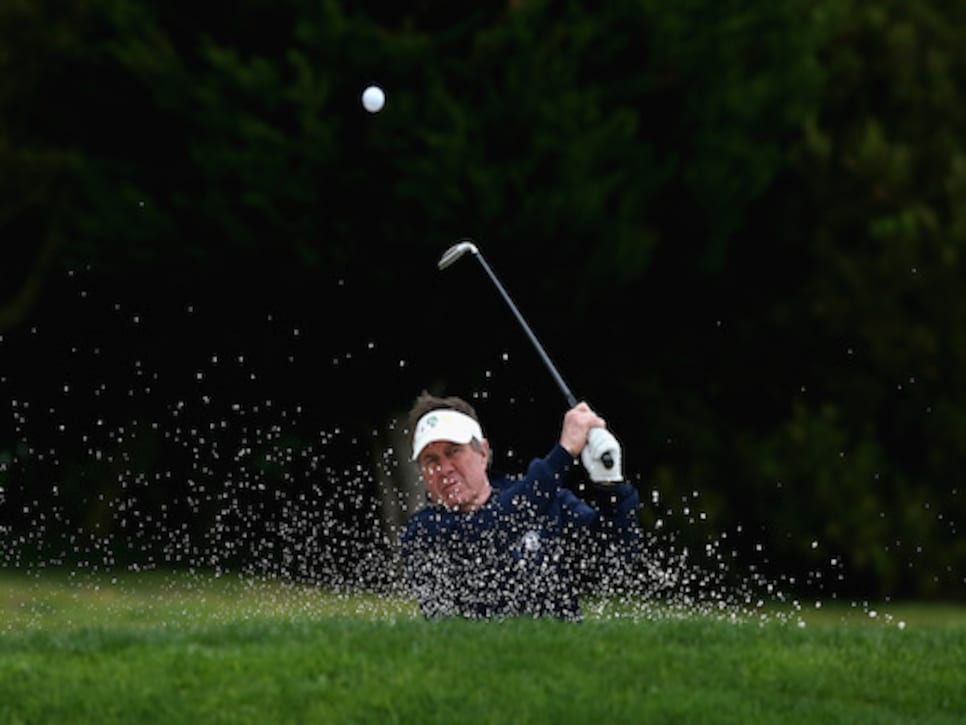 "Belichick doesn't have much use for these meetings, held every March in a warm-weather locale," Ben Volin of the Boston Globe writes, noting that the coach's ideas are summarily rejected by the league. Belichick even has no interest in playing in the coaches' golf outing there.
"Scratch out Bill Belichick,' put in Ben Volin' and let it fly," he said to Volin.
It brings to mind his appearance in the AT&T Pebble Beach National Pro-Am in 2012.
"I'm just out here having fun," Belichick said then.
"Really?" ESPN's Gene Wojciechowski wrote. "I followed Belichick from his last shot on the driving range at 8:10 a.m. to his trunk slamming in the Spyglass parking lot a little before 2 p.m. On a Fun Scale of 1 to 10, Belichick's body language screamed minus-4…he plays with all the joy of a coal miner going into the darkness."