The Loop
Big Island: Helicopter Tour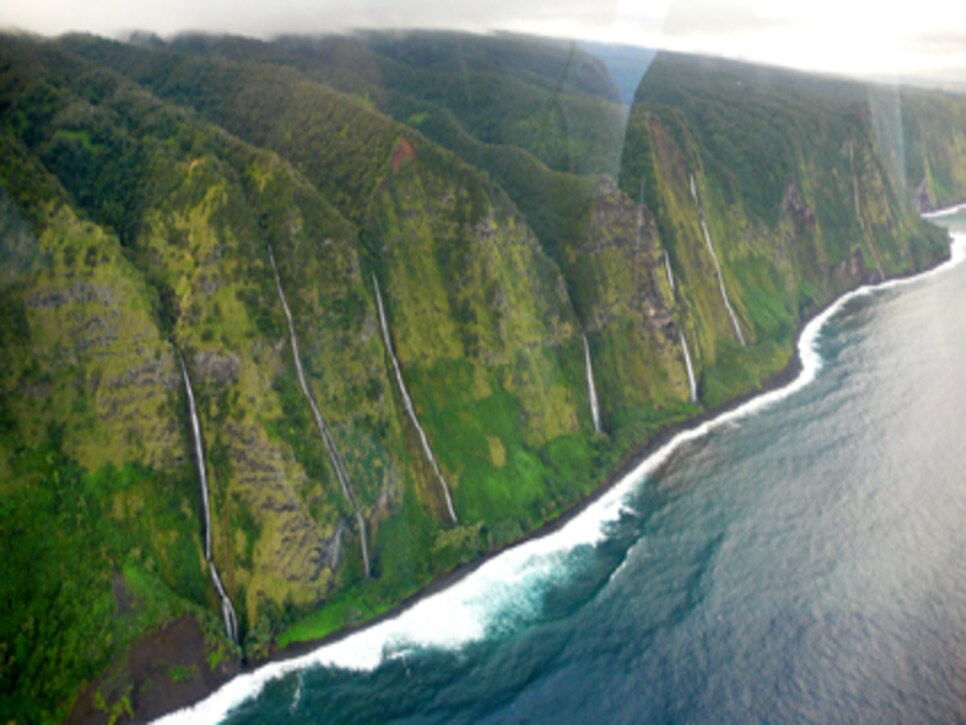 When I went to Kauai, I saw the spectacular Napali Coast by boat. That was good enough for me. Of course, you could see that coast through a peephole at midnight and it would still be impressive.
But, when I went to the Big Island in late December, I heard that I had to see the Kilauea Volcano. Active since 1983, Kilauea is still dumping hot lava into the Pacific Ocean. The Big Island, as a result, is getting bigger.Â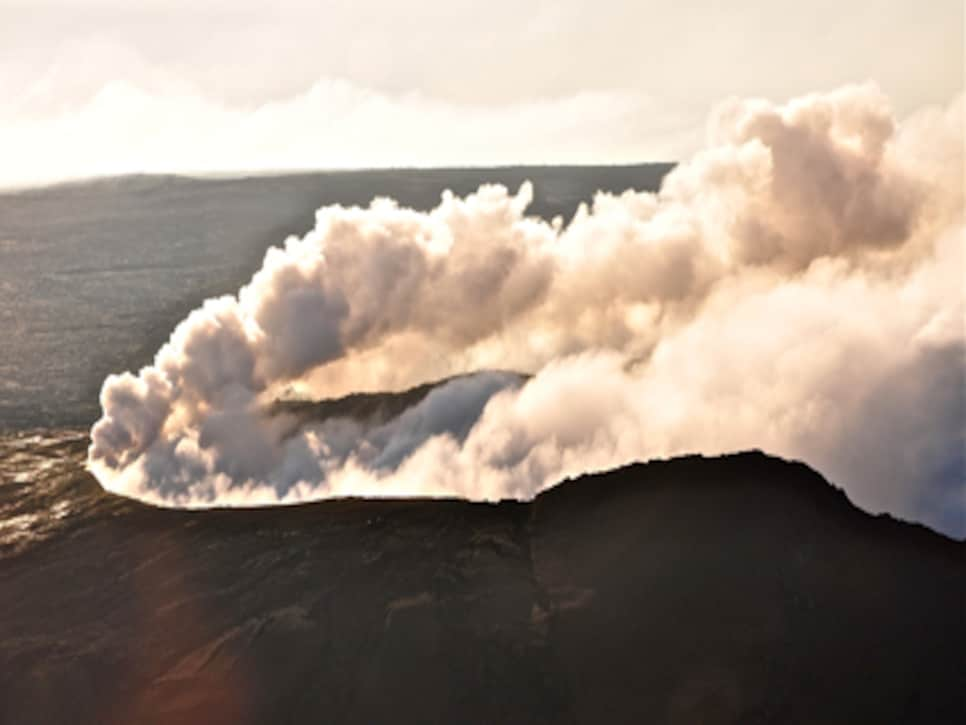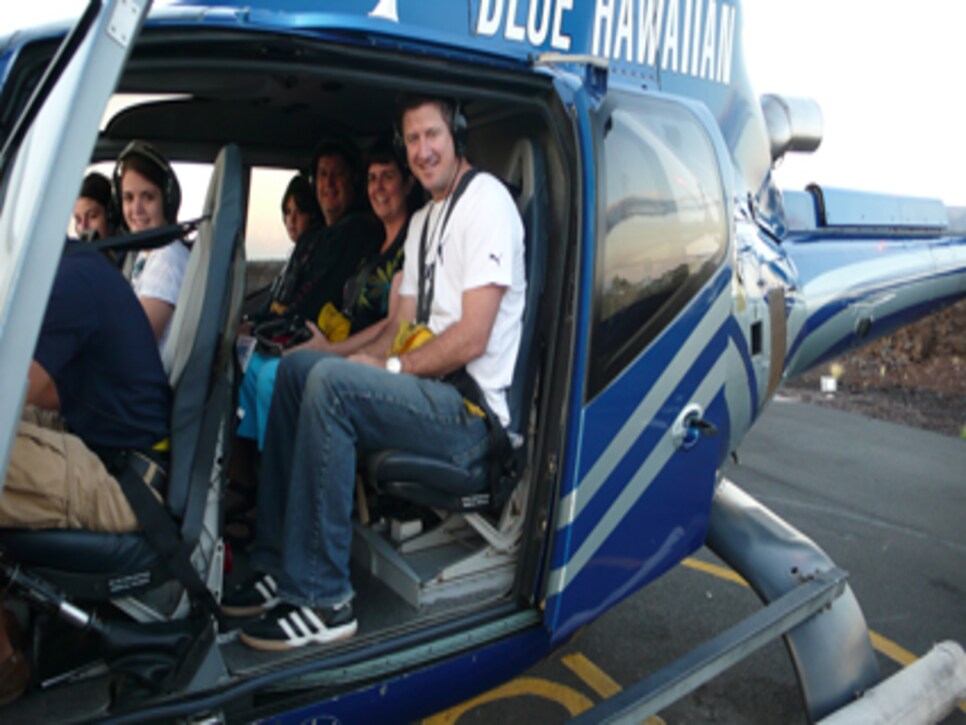 I'm sure the pilot helped a lot. Broderick was so mellow and so sure of himself, it immediately put me at ease. The group I was with, the Shaw family, was very friendly and made me feel part of their crew. Little Leah Shaw, 6 years old, was priceless. She was asking all the questions the adults were too ashamed to ask. Such as, "How fast are we going right now?" We were usually flying at about 115 mph. "How high are we right now?" We were usually flying at 1,500 feet off the ground; we got as high as 8,000 feet above sea level.
"What are those?" Leah asked.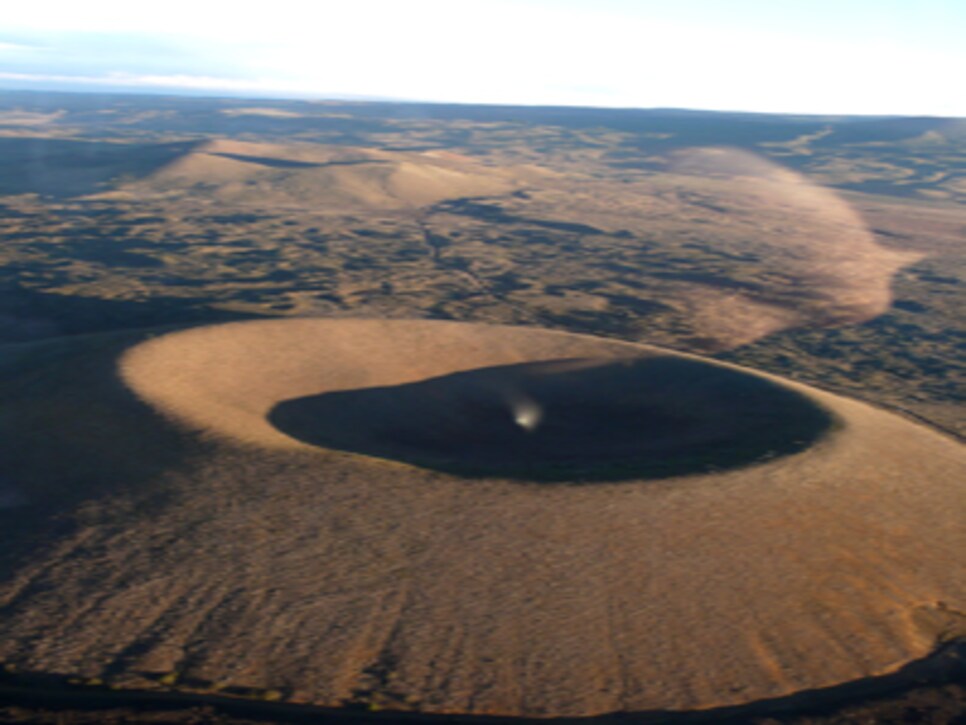 In your headset, throughout the flight, there is a soundtrack of appropriate music that adds to the experience--Jack Johnson, Coldplay, Bob Marley, Tom Petty, Jimmy Buffett and Sigur Ros--the songs added to the spirituality of floating through the clouds and into valleys surrounded by massive waterfalls.Â
I can't say this loud enough: If you make it to the Big Island, try a helicopter tour. It isn't cheap, but it is well worth it. Take the first flight of the morning, or the last of the afternoon, it's great to see the sun rising or setting during your trip. Try to sit in the front, the view is better, but Broderick did a good job of getting everyone a great view when necessary. The ride in a helicopter (and we had moments of wind and rain) was a lot smoother than I thought it would be. I know, you're not into helicopters. Neither was I.
If you're still not convinced, here's a short video of my trip.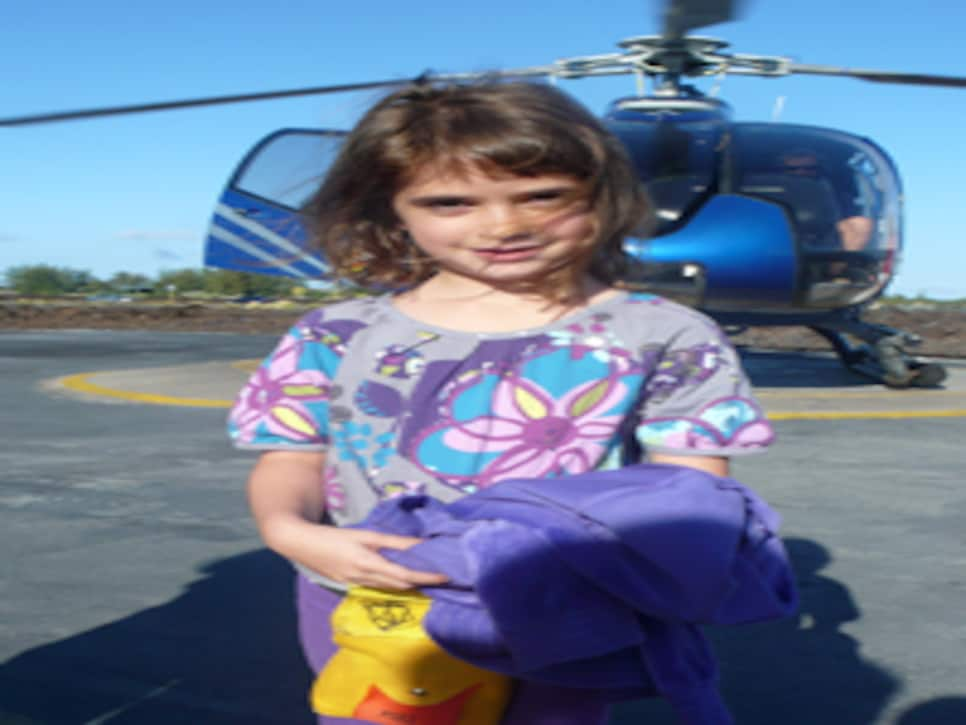 "No Leah," he said. "You're doing just fine."