The Loop
Big hitter: Justin Thomas just hit a drive 413 yards at WGC-Bridgestone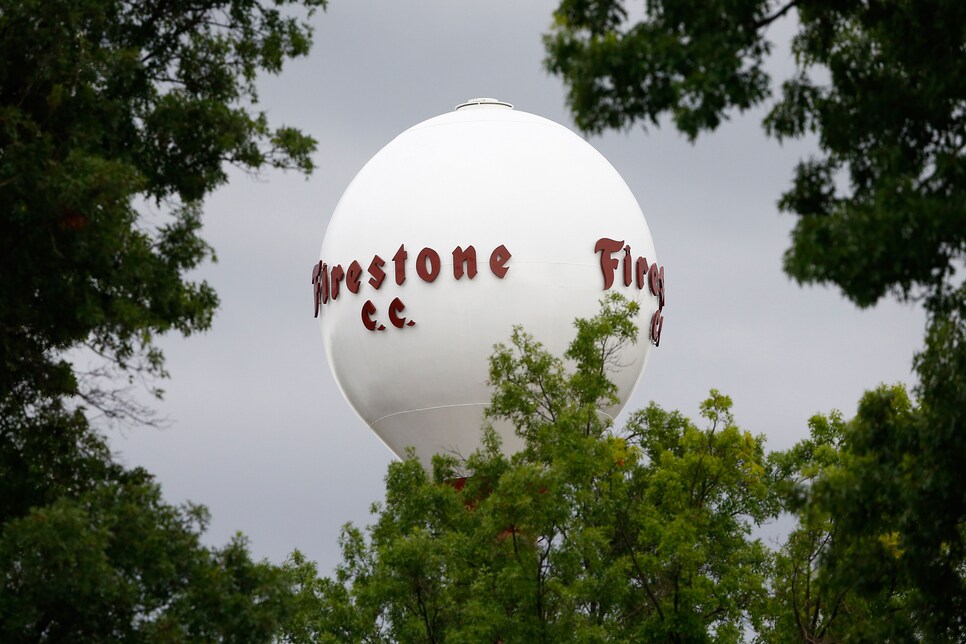 If you want to get a sense of whether driving distance on the PGA Tour is suddenly surging this year, there might be no better event to follow than this week's WGC-Bridgestone Invitational.
Justin Thomas's 413-yard drive at the par-5 16th hole during Friday's second round should get anyone's attention. It's the longest drive recorded this year on the PGA Tour.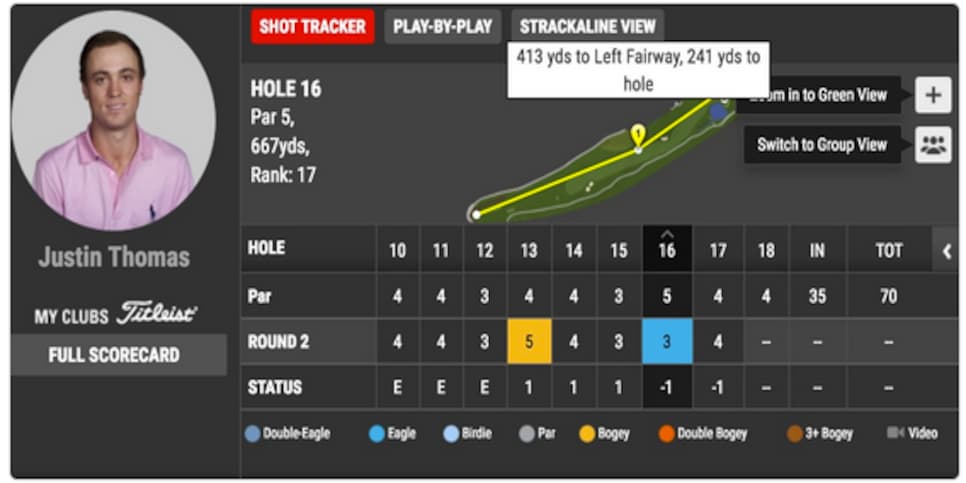 While its stick straight, tree-lined fairways may not immediately make you think of a bomber's paradise, Firestone Country Club's South course's brutish length (7,400 yards, par 70) requires driver as much as any layout on tour, and the driving-distance numbers clearly reflect that tendency. Six times in the previous 10 playings, the driving-distance average for the WGC-Bridgestone was in the top three of all events on tour, and three times it was No. 1.
Nowhere was that more the case than last year when the field averaged 317.1 yards off the tee for the week. As best we can tell, that's the highest driving-distance average for any event in tour history.
Last year's tournament was like one of those Mr. Olympia bodybuilding posedowns for long drivers. Twenty-three players averaged 325 or more yards off the tee for the week, including the winner, Shane Lowry, and a slew of players had ridiculous numbers. Bubba Watson led the field with a 362.1-yard average, almost 20 yards longer than the player who finished second in driving distance for the week, Jason Day (343.6). Robert Streb, J.B. Holmes, Marcel Siem, Branden Grace, Keegan Bradley and Victor Dubuisson all averaged 335-plus yards for the week. Even relative pea-shooters such as Jim Furyk, Graeme McDowell and Francesco Molinari averaged more than 300.
There are two holes (Nos. 8 and 14) being measured for driving distance at the WGC-Bridgestone. (In addition to measuring distance for every shot through its ShotLink system, the tour selects two representative holes at every event for "measured" driving distance to offer a historical statistical comparison for years prior to the installation of ShotLink in 2001.) Watson already has hit a 359-yard drive on the eighth hole (a 482-yard par 4), while Dustin Johnson has muscled a 351-yard drive on No. 8.
One small difference this year is with the tournament moved a month earlier, temperatures are roughly 10 degrees or more cooler than is usually the case, and perhaps will feature less humidity than the typical northeast Ohio weather in mid-August. As this Trackman video explains, higher humidity and higher temperatures might mean a few yards extra in driving distance.
What's the number to beat? Aside from last year's 317.1-yard mark, the tournament with the highest driving-distance average in the last year was the Shriners Hospital Open in Las Vegas last fall at 305.4.
Now, is it fair to say that if the average this week surpasses last year's number, there should be more concern about driving distance increasing? Statistically speaking, it's merely one set of data that carries as much weight in determining trends as does the driving-distance average at Harbour Town for the RBC Heritage, which this year was 278.8 yards. That's, in a nutshell, the point the USGA was making in its recent report about the relatively modest growth in driving distance over the last dozen years or so.
But in terms of the human golfer potential for driving distance, the WGC-Bridgestone seems more than a data point. It might give us a more precise assessment of where distance is and where it might be going. Whether that assessment excites or alarms you is the question.