The Loop
Beverly Hanson's strong connection to Golf Digest
The passing of golf standout Beverly Hanson not only allows us to highlight the career of one of the LPGA Tour's early stars, but also that rare breed of player: someone who could also write well.
Since its origin in 1950, Golf Digest has featured many players who wrote well enough to be regular columnists or contributors. Hanson, with her journalism schooling and editorial staff job at the Fargo Forum prior to joining the tour, had the writing skill to go along with her incredible play and she was one of the first tour players Golf Digest used to write articles.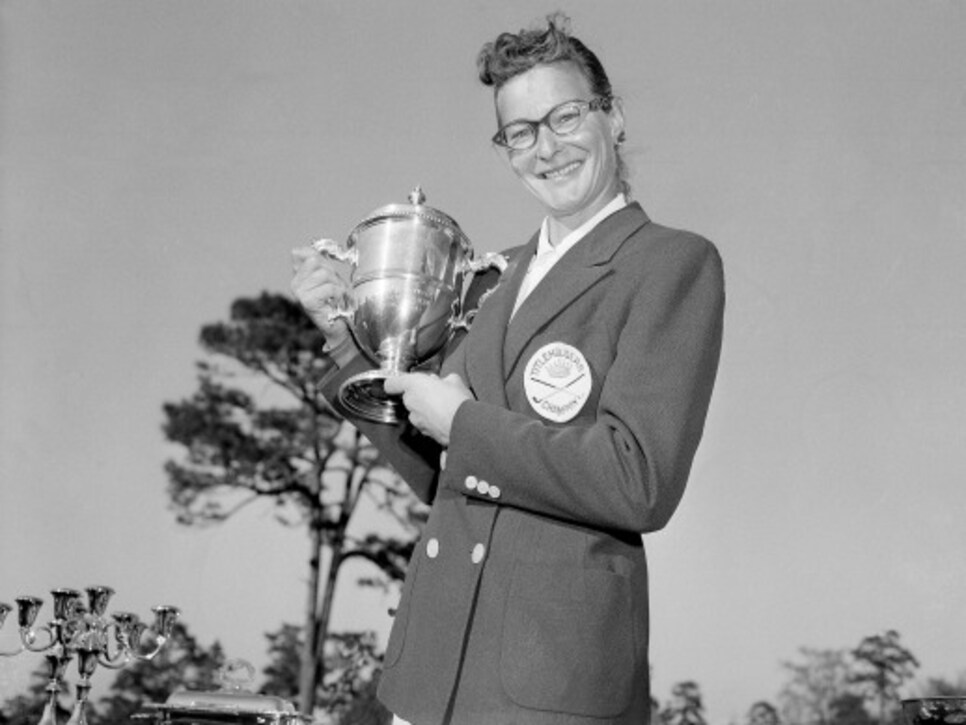 Golf Digest also named Hanson, who only took up the game seriously after college graduation at age 19, the top female golfer of all time from the state of North Dakota in its 2005 Golf Digest's Best Golfers of All Time from Each State.
One of the tour's most glib, quotable and personable stars, Hanson would have had a long career on tour and with Golf Digest if she'd wanted it. But in a letter dated Feb. 27, 1961, to Senior Editor John May, she wrote: "My plans have changed considerably since the tour ended last fall and much as I'd like to help you out I'll be unable to do so, for as of April 7 I'll become Mrs. Andrew Sfingi and will take on housekeeping duties in Indio [Calif.]…for all practical purposes I won't be seeing much of the LPGA Tour."
That certainly must have been some of the saddest writing our staff had seen from Beverly Hanson.