The Loop
This bettor's $2-to-win-$25,000 parlay will have you seething with jealous rage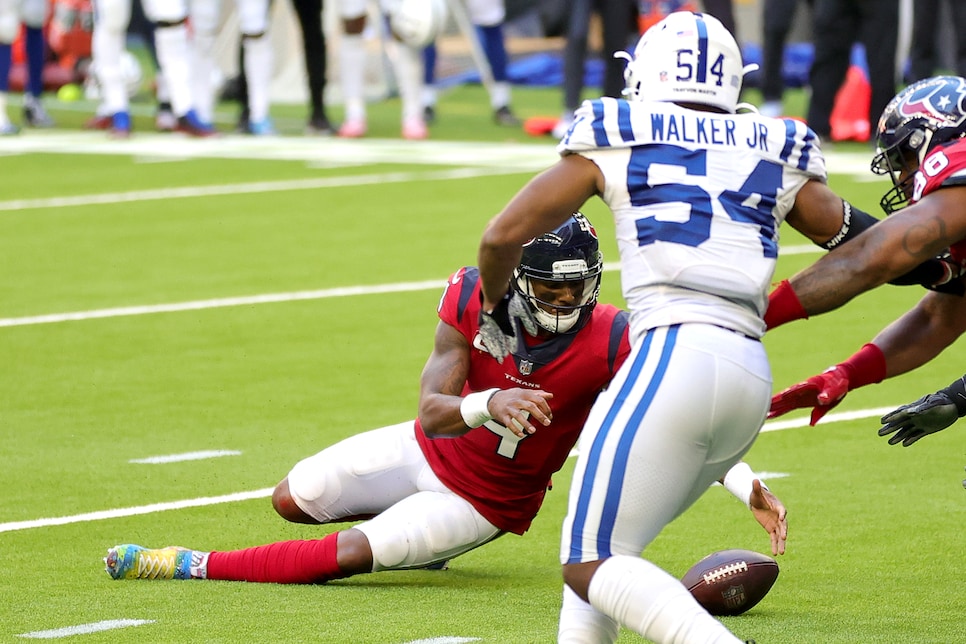 Did you have a good gambling weekend? Maybe you hit on Viktor Hovland at Mayakoba. Or your cute little three-team NFL teaser finally cashed. Whale play on Ohio State -23.5? Nice job! You've got this whole betting thing figured out.
Welp, hate to break it to you, but this bettor's $2-to-win-almost-$25,000 parlay puts your weekend to shame. Check out this ticket and fill yourself with jealous rage:
First off, screw this lucky-ass man or woman forever, and second, first bet my a**. Maybe it was this person's first-ever bet on the DraftKings Sportsbook app, but this was not their first rodeo. Here are the actual bets that were in the parlay:
Legitimately sickening stuff for those of us putzing around with our $25 over bets that go under by a million points. This person threw a-bag-of-fritos-from-the-vending-machine money on a damn lottery ticket and is now almost 25 Gs richer. Let's break down just how preposterous this is leg by leg.
-Dolphins money line: Honestly, this was the dumbest leg of the bet. The Dolphins were double-digit favorites, meaning their odds to win outright had to be somewhere in the -300 to -400 range. This leg is just a complete unneccessary risk and probably didn't change this parlay's odds all that much, but hey, it hit, as the Dolphins won 19-7. If this bettor did Dolphins 10.5 instead, the payout would have been even bigger.
-Colts -3: This was by far the most insane leg. The Texans were on the Colts' two-yard line with 90 seconds left, trailing 26-20. Touchdown and the extra point would have given them a 27-26 lead. To cover, this bettor would have then needed the Colts to score a miracle TD. The more-likely scenario would either be A. a game-winning field goal to win 29-27 and not cover, or B. a 27-26 loss and no cover. Instead, Deshaun Watson fumbled a poor snap out of the shotgun and the Colts recovered and won by six and covered. Vomit-inducing stuff no matter which side of the bet you had.
-Saints to win by 1-6 points: This wasn't that crazy, but it was 21-9 Saints halfway through the fourth quarter and the Falcons were incessantly settling for field goals, an all-too-common trend for them in 2020. Finally, they got on the board and then had a chance to win, which would have killed this leg. On 4th down, Matt Ryan lofted one up in the end zone to Julio Jones and he almost came down with it. Scary stuff, but another leg down.
-Lions to win by 1-6 points: Just as absurd as the Colts hit. Detroit was down 30-20 with less than three minutes remaining and won outright. The Bears went full Bears.
-Vikings to win by 1-6 points: This leg had some SWINGS. Vikings trailed 16-6 at one point, then came all the way back and led 24-16, which would have ended this parlay since they needed to win by 1-6 and not by 8. The Jaguars made it 24-22 and then went for two. A Vikings stop there and this leg hits, but they got the two-point conversion and forced OT, giving the Jags a chance to win. The Vikings somehow hung on and kicked a field goal to win 27-24. Phew.
-Browns to win by 1-6 points: Cleveland was up 38-7. 38-7! This parlay was dead in the water right then and there. Even when the Titans worked it all the way back to 41-28 with 1:23 to play, it was still deader than dead. But the Titans kept fighting, got the ball back, and scored the garbage-time touchdown of the year to make it 41-35, covering this leg by a nose hair. Incredible.
-Aaron Rodgers over 2.5 TD passes: The most stress-free leg of the bunch.
-Derek Carr over 259.5 passing yards: Pretty stress-free as well (Carr threw for 381).
-Drew Lock over 1.5 TD passes: After an absolutely WILD day, a $25,000 fortune rode on Lock, who has been injured on numerous occasions this year and. One bad hit on the first or second drive and this bet dies a slow, painful death on national television, but Lock came up huge and threw for two touchdowns to cash this lottery ticket. What a day. What a sick, sick sport.