Equipment
Bettinardi Queen B6 Limited Edition adds pure copper alloy insert, only 200 available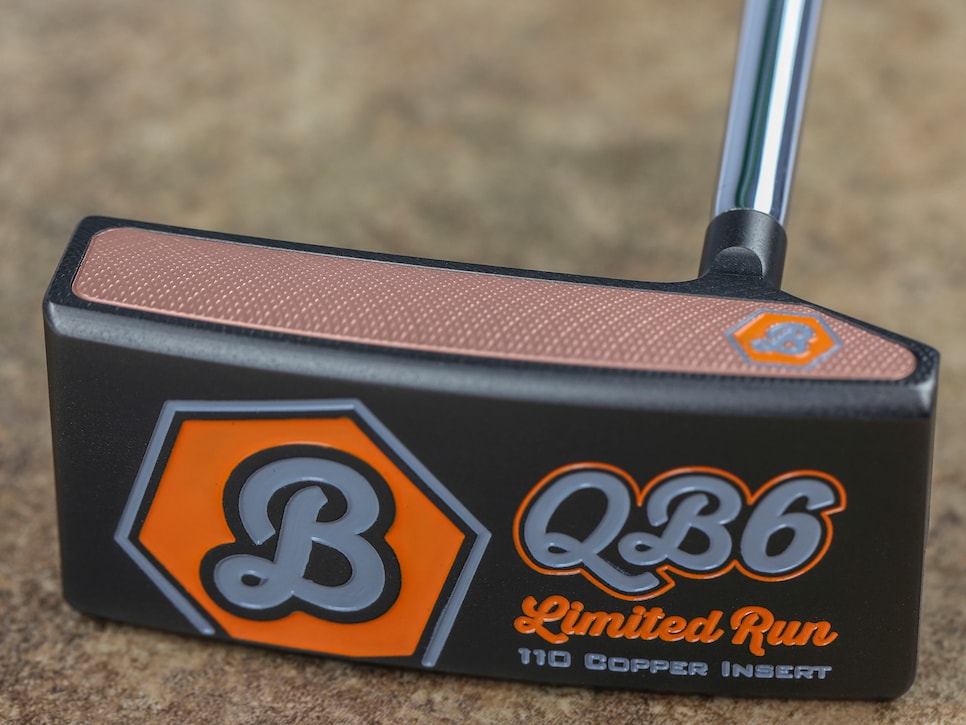 The new Bettinardi Queen B6 Limited Edition putter continues the company's traditions of milled carbon steel putter craftsmanship and the search for new feel options. That search has produced a putter that combines a milled carbon steel body with a fused copper face insert.
The unique design employs what's called "Pure Metallic 110 Copper" in the face. The 110 Copper alloy is 99.9 percent pure copper, and according to executive vice president Sam Bettinardi "is one of the softest materials we mill." The alloy has been used in the BB line of putters from 1999 and 2000, as well as special prototypes, collector models and tour putters produced by Bettinardi in the past that routinely bring prices of well over $1,000.
"We take a solid billet of copper and insert into our carbon steel body to get a really soft feel and a look that is gorgeous out on the golf course and wears to a nice patina over time," Bettinardi said. "110 Copper was chosen because we love experimenting with different metals and feels. The copper is a very, very soft material, even softer than our carbon steel. Using copper not only achieves the feel we were looking for but also kept the weight up to 350 grams."
The Queen B6 Limited Edition shape is a face-balanced, wider-soled blade style with a high-toe topline and a 350-gram headweight. The carbon steel body features a distinctive PVD black coating, which contrasts with the fly-cut milled copper-colored face. Typically, the Bettinardi FlyMill pattern on the face produces "a muted, yet crisp feel at impact," and is in between the softest and most firm feeling patterns in the company's line. However, the use of the 110 Copper alloy and a so-called SuperFlyMill technique makes for a softer feel.
Versions of the Queen B6 have been played on the PGA Tour (Steven Bowditch in his 2015 win at the AT&T Byron Nelson Classic) and on the LPGA Tour (Lexi Thompson has been using a Queen B6 since late last year).
The Queen B6 Limited Edition ($650) will be held to only 200 putters. It will be offered at Bettinardi Specialty dealers and select outlets worldwide March 30.