Equipment
Bettinardi putters update mallet line to include multimaterial Inovai 5.0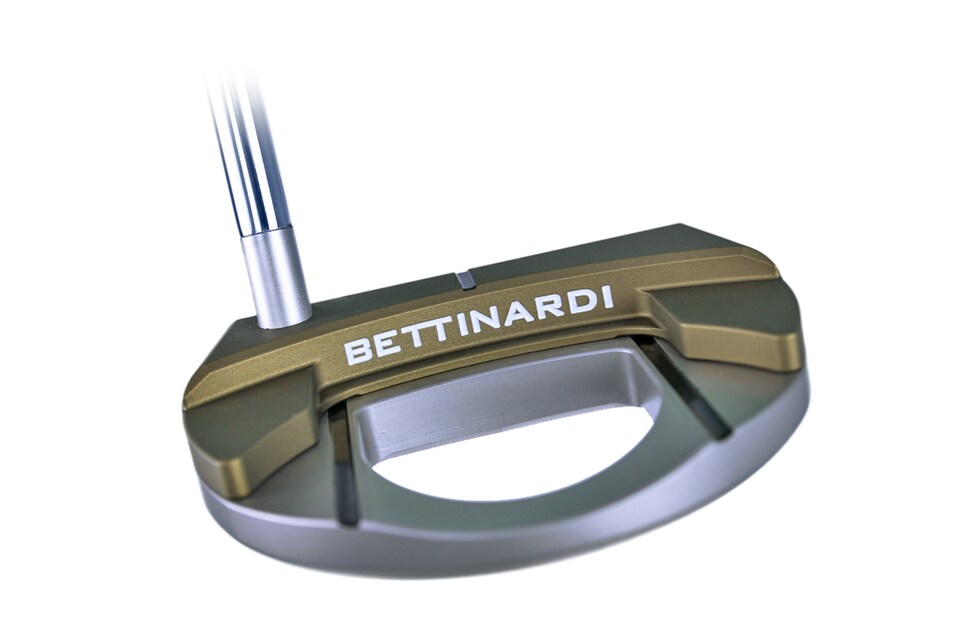 Exactly 14 years later, the company is set to introduce its latest mallet. The new Inovai 5.0, the third iteration of the company's multi-material design already is showing up on tour. While its expected release date to the public is still several months away, we got some insight on the new design from Sam Bettinardi, son of founder Robert J. Bettinardi and a co-designer on the Inovai 5.0.
Like its predecessors, the Inovai 5.0 features multiple materials, including an aluminum face/top/front piece joined to heavier stainless steel body and back flange.
"The Inovai head shape and body has been a winner for us, and we feel this is also going to be a great addition to the lineup," he said. "The stainless steel flange had arrows pointing out on the 3.0, and we wanted to connect the shape giving it a more closed off feeling. Now there is a little more weight in the rear of the putter creating a more stable feeling, and also gives what we feel is a stronger alignment principle with the opening in the putter."
The putter's high moment of inertia (resistance to twisting on off-center hits) helps mis-hits roll with energy similar to on-center hits. The mix of a stainless steel piece that weighs 50 percent more than the aluminum piece helps achieve the higher measured stability.
The Inovai 5.0's milled face is similar to that of the Inovai 3.0, featuring the grooved "F.I.T." pattern. It's designed for a softer feel by removing 55 percent of the putter's face material. The alignment system includes a center aiming mark and parallel lines framing a center opening that's similar to the width of a golf ball.
Typically, Bettinardi putters debut in late fall and are fully available at the start of the year. Launch details are still to come.