Equipment
Bettinardi brings back the Baby Ben putter at the site of its greatest victory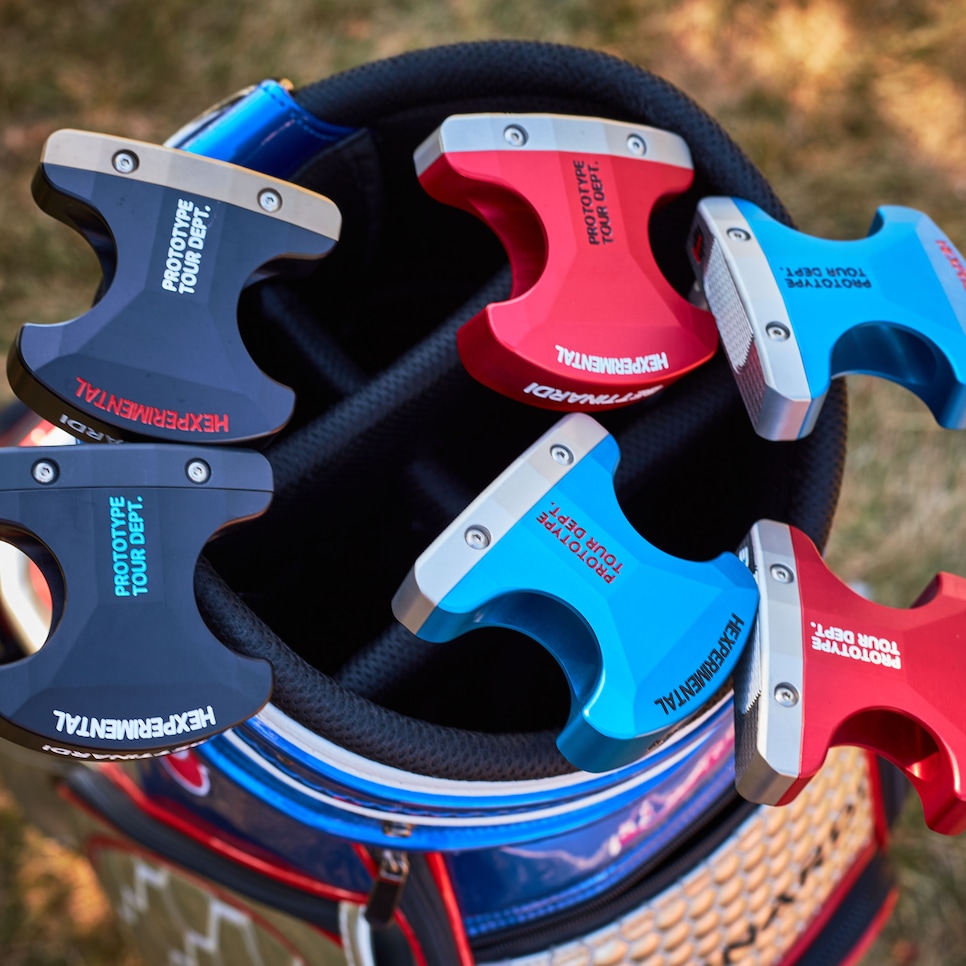 Just five days before the start of the 2003 U.S. Open at Olympia Fields C.C., Dave Billings, president of Dogleg Right Golf, received a startling piece of news from the USGA: The backweighted Superline putter his company made—and Jim Furyk used—had been ruled nonconforming by the USGA. That sent Furyk scrambling to Bettinardi Golf's headquarters in nearby Tinley Park, Ill., in search of a suitable replacement—a Bettinardi Baby Ben prototype. Furyk won the Open and the Baby Ben was rewarded with the kind of exposure—and marketing boost—every equipment company pines for.
Now, as the FedEx Cup playoffs return to Olympia Fields for the BMW Championship, so does the Baby Ben.
Bettinardi's Hexperimental HIGH MOI prototype was spotted and, according to the company, is an all-new reengineered prototype with new material, a refined head shape and tour neck alignments crafted with a 303 stainless-steel face. The new putter appears to be available in several colors, including black, dark blue, light blue and red.
Whether the putter sees the greens of Olympia Fields remains to be seen, but there's no denying that if a player were to put one in play this week, history holds some good karma.