Equipment
Bettinardi 2019 lineup to bolster Studio Stock and Queen B franchises with new form, feel and material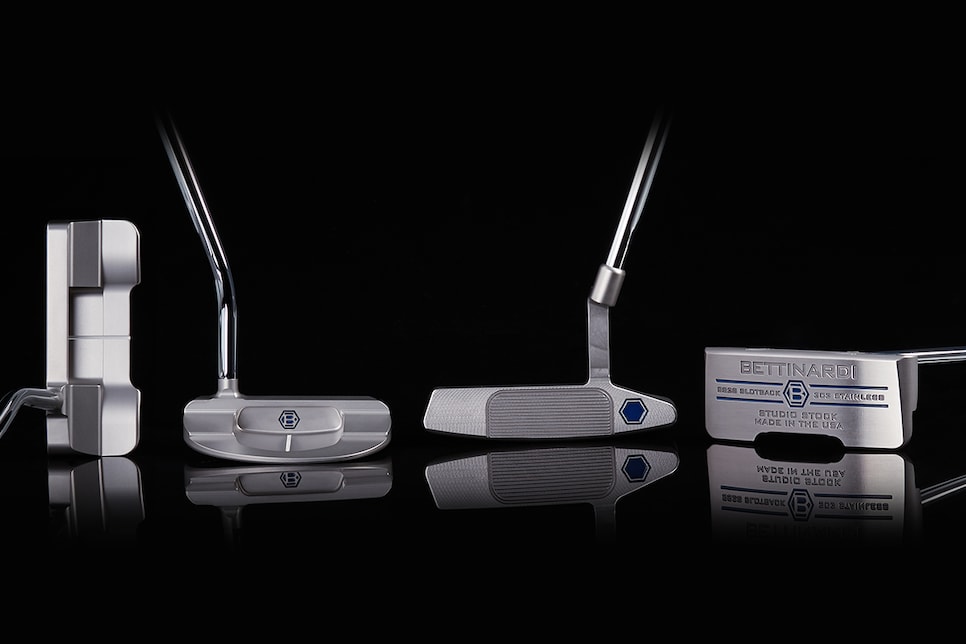 The Bettinardi putter lineup for 2019—three new models each in the Studio Stock and Queen B lines—not surprisingly reflects the attitude and contributions of its staff players. That includes the steady precision and improved features of old reliables (Francesco Molinari, Matt Kuchar), combined with the addition of something new (Haotong Li) you might not have noticed until you look a little closer.
The use of 303 stainless steel in the Studio Stock line was not a casual decision, said Robert J. Bettinardi, CEO and founder. The material is more expensive and the cycle times on the CNC-milling machines are longer, he said.
"We always felt we wanted to go to stainless, but we were a little afraid of the cost," said Bettinardi, noting that the dramatic increase in average selling prices for putters (nearly double over the last two decades) helped open up new possibilities. "But it came down to us saying let's make the clubs the best you can, do the great designs, great craftsmanship, great CNC work, made in America and let people judge you on your quality."
Bettinardi said the milled 303 stainless steel produces a crisper feel. The Studio Stock line will feature a new version of the company's F.I.T. ("Feel Integrated Technology") face milling pattern that's 20 percent deeper to increase the soft feel, in essence Bettinardi's one-piece milled answer to those who in the past have leaned toward face-insert style putters.
"Stainless steel with F.I.T. face I feel is kind of the best of both worlds to me," Bettinardi said. "Probably the best feeling putter in our lineup right now."
The 2019 Studio Stock lineup includes the SS2, a classic heel-toe perimeter-weighted blade; SS28, a wider, higher-stability blade style putter with a slot notched out of the rear cavity (also offered in a Kuchar-style armlock version and center-shafted option); and the SS38, a rounded, compact cavity-back mallet.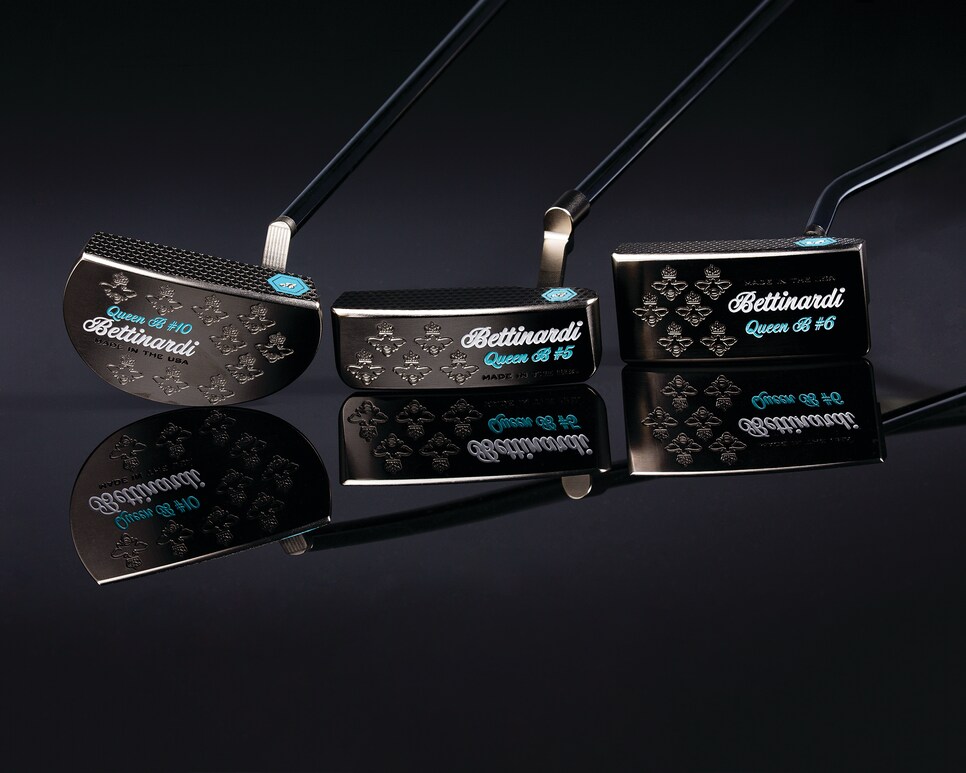 The 2019 Queen B lineup are all milled from soft carbon steel and includes the Queen B #5, a compact version of the classic heel-toe perimeter weighted blade style (it's about 12 percent smaller than Bettinardi's BB1, for example); the Queen B #6, a wide platform blade that crosses the border between blade and mallet; and the new Queen B #10, a more rounded mallet developed through tour player input. All Queen B putters feature the company's "micro honeycomb" face milling pattern for a firmer feel at impact.
For founder Bettinardi, the materials and processes are important but it's finding the right look, refined through tour input, that can't be understated.
"Aesthetics always has been so important to us because we know if it looks good when you're looking down at it, there's a good chance you're going to make that 4-footer," he said. "It's got to look good first. I actually think that's more important in some ways than feel. Of course, if you've got both aesthetics and feel, well, I just think there's a good chance you're going to have a good round of golf that day."
The Queen B ($400) and Studio Stock ($450) will be available at retail in early 2019, but enthusiasts will get a special opportunity on Black Friday to order the new 2019 Studio Stock and Queen B models with a limited-edition black PVD finish, black chrome shaft and special-made in USA headcover ($500 for Queen B, $550 for Studio Stock). More details are available at Bettinardi.com.