Obituary
Betsy Rawls, among all-time LPGA greats, dies at 95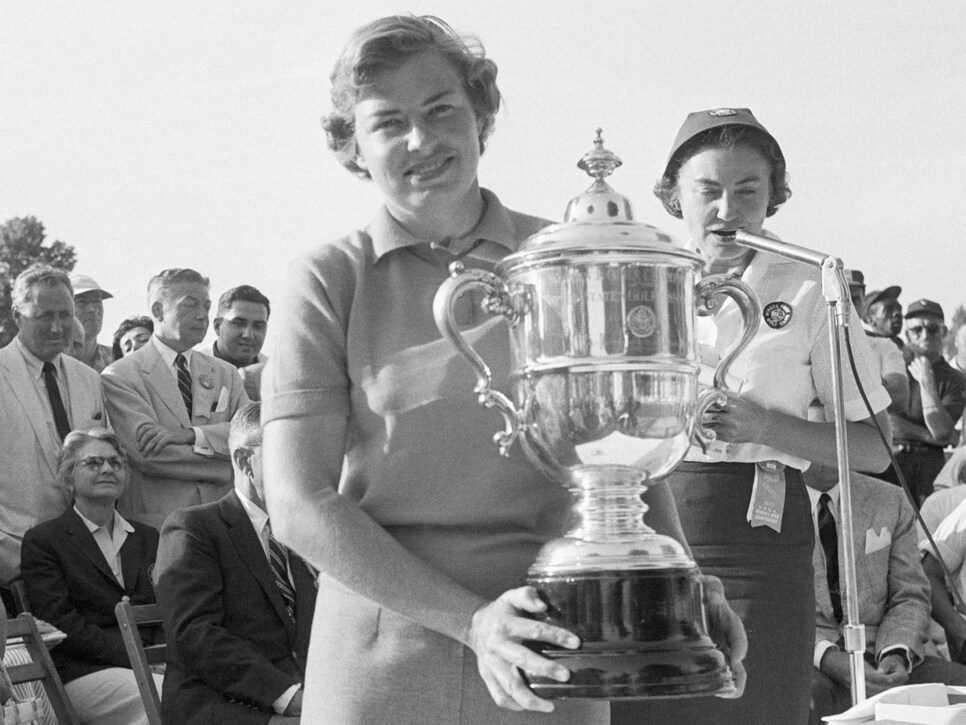 Betsy Rawls after winning the 1957 U.S. Women's Open.
Bettmann
Betsy Rawls, whose career on the LPGA Tour ranks among the all-time best, died on Saturday at her home in Lewes, Delaware. She was 95 years old and only a few years ago was raving to another World Golf Hall of Famer, Kathy Whitworth, about how well she was hitting her new clubs.
Whitworth, who died in December 2022, won 88 times on the LPGA to be the winningest player among men and women professionals, and Rawls joined her at the most elite level, with 55 career victories and eight major championships secured—a record in the biggest events that was surpassed only by Mickey Wright, Louise Suggs, Annika Sorenstam and Babe Zaharias. Rawls and Wright are the only players to capture four U.S. Women's Open titles.
"I thought I was going to be a winner, and as I went along, winning became easier and easier," Rawls once said. "It was something I expected to do. I always played well under pressure because it didn't bother me, which was why I won so many tournaments."
As noted in writer Ron Sirak's tribute to Rawls that was released on Saturday by the LPGA, Rawls was as intelligent as she was gifted in golf, which she started playing at the age of 17. Born in Spartanburg, S.C., and raised in Austin, Texas, she graduated Phi Beta Kappa from the University of Texas with a degree in physics and didn't consider a golf career until Wilson Sporting Goods offered to pay her to promote its products at golf clinics.
"I played golf for fun and never considered turning professional," Rawls said. "Then I decided it would be more fun to be in golf than physics, and Wilson paid me a salary and all my expenses. They paid my expenses for 20 years. One year, I gave 120 clinics."
Rawls also found time to compete, and in her LPGA rookie season of 1951 she won her first title in the Sacramento Women's Invitational Open, followed by Rawls' five-shot triumph over Suggs in the U.S. Women's Open. She won her eight majors in a 19-year span, the last one coming in the 1969 LPGA Championship. Rawls captured the Vare Trophy for lowest scoring average in 1959, a season in which she notched a career-best 10 victories. She was the tour's leading money winner in '52 and '59.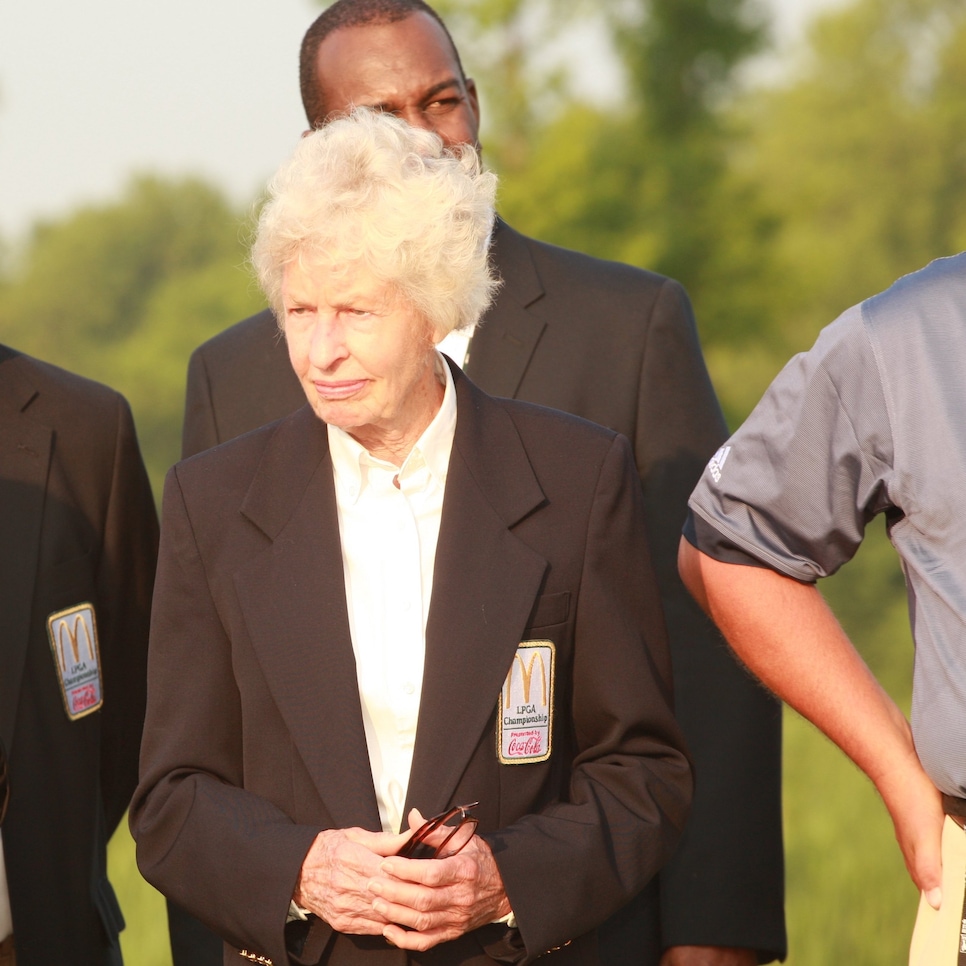 Betsy Rawls at the awards ceremony of the 2007 McDonald's LPGA Championship.
Darren Carroll
Rawls' contributions to women's golf did not end when she stopped competing in 1975. From 1987 to 2004, she served as the tournament director for the McDonald's LPGA Championship. In 1996, she was recognized with the USGA's most prestigious honor, the Bob Jones Award.
"Anybody who can make a living in golf is lucky," she said. "Then to receive all the benefits accorded to me in the process, well, it makes me feel fortunate. It's more than I could possibly deserve."
Rawls was revered by her peers. In the Sirak tribute, Wright, who died in 2020, is quoted as saying, "Winning the Women's Open four times and tying Betsy at four is the most important statistic in my resume. I can think of only two women who have achieved as much, not only as players but for their lifetime contributions, and that's Betsy and Patty Berg."