Courses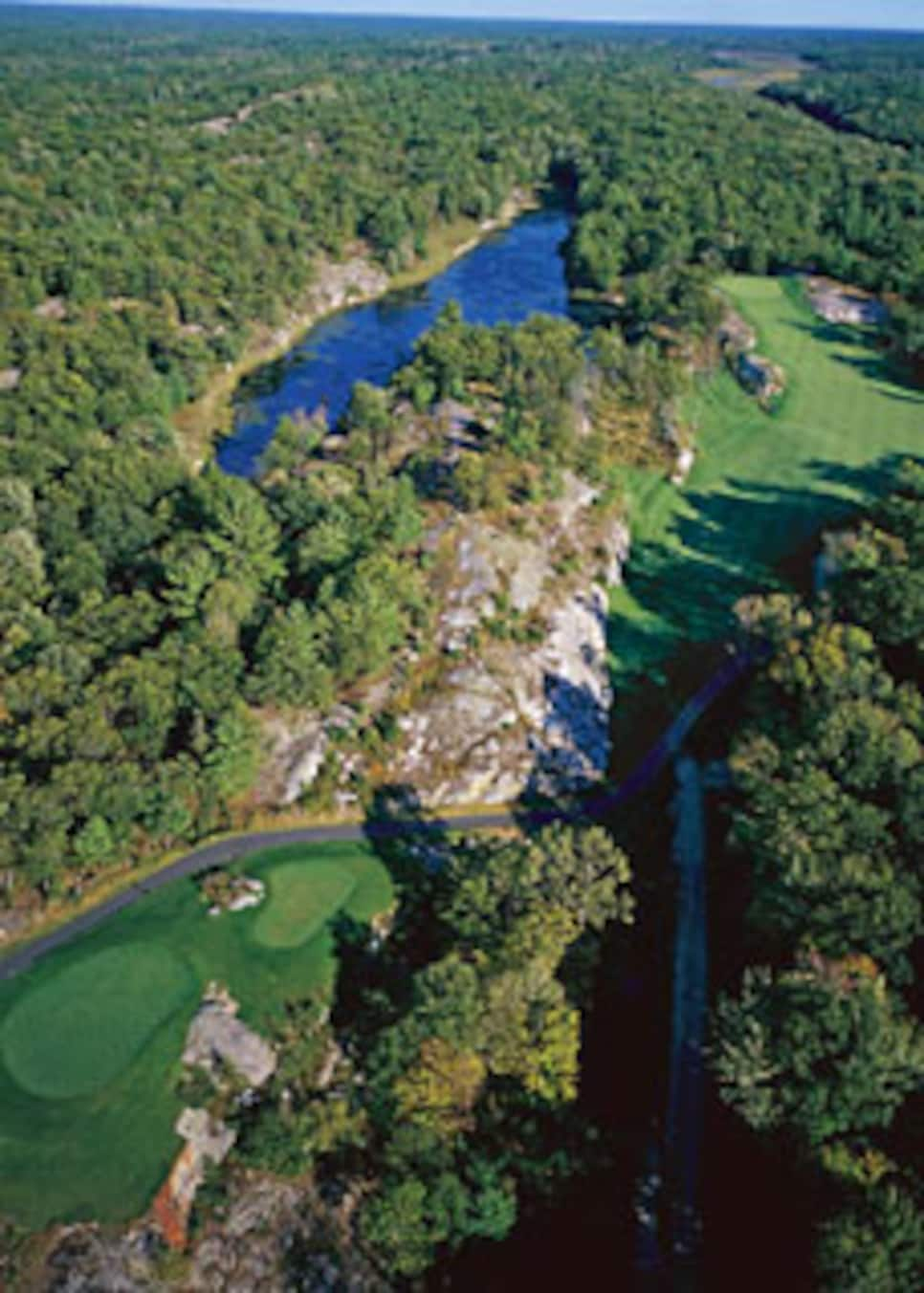 No. 1/ Muskoka Bay: Who needs bunkers when granite walls work so well?
A great piece of land can often produce a great golf course, but it takes a great architect to carve something challenging, breathtaking and playable out of a questionable hunk of rock, particularly one surrounded by wetlands and hemmed in by forest.
Which makes the accomplishment at Muskoka Bay Club, in Gravenhurst, Ontario, our 2007 Best New Canadian Course winner, all the more impressive. The honor acknowledges what veteran Toronto architect Doug Carrick (this is his fourth Best New Canadian win since 1995) and his then-associate Ian Andrew achieved in routing, flow, presentation and quality of golf shots. They produced a silky smooth destination daily-fee from hard-tack topography.
The average golfer finishing a round at Muskoka Bay probably has no idea just how rugged this site was. (The diagram in the yardage book shows more gray rock and blue water than green grass.) Somehow, Carrick shoehorned the front nine into seams between mammoth ridges and marshland edges without ever making it feel uncomfortable or cramped. The climax is the par-4 ninth, off a ledge, over a swamp to a skinny fairway that weaves uphill through domes of granite to a hilltop peek-a-boo green beyond twin outcroppings. Pulverize that rock and you'd have a terrific hole in the sand dunes reminiscent of Ballybunion or Lahinch.
The back nine has more rock, less marsh and the same amount of pines. It's an hourglass routing with the narrow neck containing a pair of tandem par 3s, the 11th and 17th, over the same lake, in the same direction.
That's an unusual bit of architecture, but each plays differently. The 11th is 180 yards to a hilltop green, with water in play only for topped tee shots, and the 17th is 214 all-carry yards to a diagonal green hunkered right down on the shoreline.
Our vote for the most sensational hole on the course goes to the 569-yard 12th, with its gun-sight tee shot between boulders to a rolling, tumbling fairway (leaving the impression that bent-grass sod was unrolled atop more boulders), to a ledge-top green guarded by the graceful curve of a lake. It was near this green that we found a discarded yardage book, on which some plaintive customer, possibly after a fit of three-putts, had scrawled across the diagram of the 12th green, "These greens are whack."
That's a harsh assessment, but understandable. Muskoka Bay's putting surfaces mimic the topography of the site. They're mostly long and narrow, with a deep dip somewhere or another in each one. Mr. Woeful Putter might find them devious and unfair. We found them the perfect complement to the wild and rugged tenor of the course. Muskoka Bay is high drama from opening tee shot to last putt. How they managed to fit it all in is the stuff of textbooks.
BEST NEW CANADIAN 1. MUSKOKA BAY C. • Gravenhurst, Ont. • Yards 7,367 • Par 72 • Fee: $155 • Designers Doug Carrick • 866-361-7529 • muskokabay.com 2. COPPINWOOD • Goodwood, Ont. • Yards 7,536 • Par 72 • Fee: $80,000 • Tom Fazio • www.coppinwood.com __3.__HUMBER VALLEY RESORT (RIVER CSE.) • Humber Valley, Newfoundland • Yards 7,199 • Par 72 • Fee: $100 Doug Carrick and Steve Vanderploeg • 709-686-1090 • humbervalley.com