Instruction
Best Young Teachers in America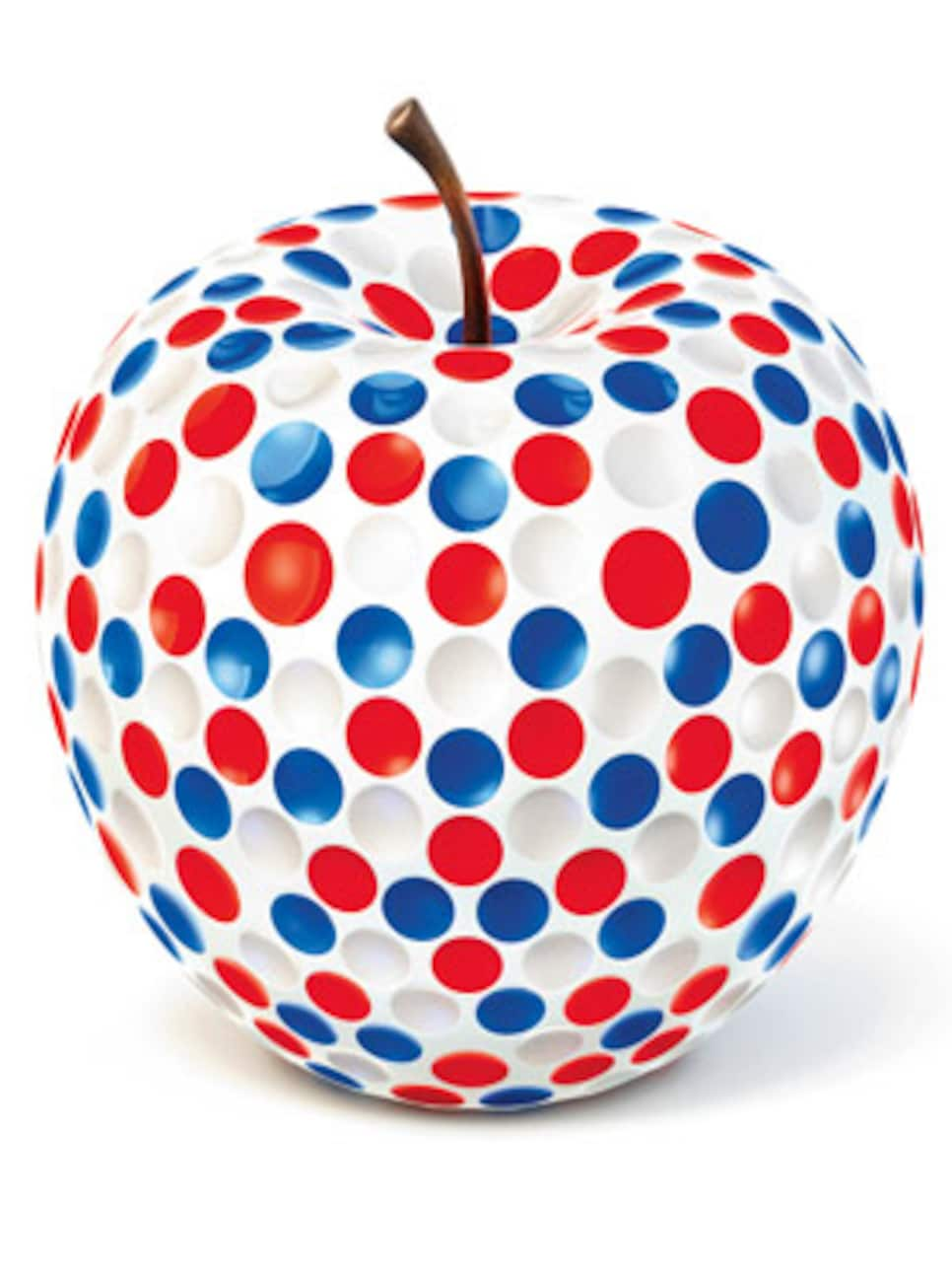 The new list of Golf Digest's Best Young Teachers in America recognizes instructors under 40. To identify this group, we surveyed our nationally ranked teachers, all 41 sections of the PGA, and just about anyone we thought might know a good candidate. After a comprehensive evaluation, we welcome 11 new teachers to the list. These talented instructors, along with 29 who are returning, represent the future of golf instruction. Want a lesson? Here's a taste of how they can help you, from tee to green.
39, De Bell G. Cse., Burbank, Calif., $115/hour
39, Eagle Springs G.C., Wolcott, Colo.
33, Omni La Costa Golf Performance Institute, Carlsbad, Calif., $200/hr.
39, Golf Lab, Salt Lake City, $145/hr.
33, Les Bolstad G. Cse., Falcon Heights, Minn., $125/hr.
36, Aronimink G.C., Newtown Square, Pa., $120/hr.
34, Alpine C.C., Demarest, N.J.
39, Blackburn Golf Academy at Greystone C.C., Birmingham, Ala., $250/hr.
38, Hamilton Farm G.C., Gladstone, N.J., $150/hr.
34, Carlos Brown Golf Academy at Waterview G.C., Rowlett, Texas, $130/hr.
37, Gleneagles C.C., Plano, Texas, $1,500/half day
39, The Golf Learning Center at Sea Pines Resort, Hilton Head Island, $150/hr.
37, Saddlebrook Golf Academy, Wesley Chapel, Fla., $225/hr.
39, Durland Golf School at Naples (Fla.) Grande, $145/hr.
37, J.W. Marriott Wildfire G.C., Phoenix, $110/hr.
35, Olympia Fields (Ill.) C.C., $135/hr.
37, Tour Academy TPC Sawgrass, Ponte Vedra Beach, $200/hr.
37, Hawk Hollow G.C., Bath, Mich., $125/hr.
36, Piping Rock Club, Locust Valley, N.Y., $175/hr.
29, The Killen Golf Academy at Olde Stone, Bowling Green, Ky., $260/hr.
36, GolfTec Omaha, $125/hr.
36, Blackmoor G.C., Murrells Inlet, S.C., $60/hr.
33, Larkin Golf Learning Community at Stonewall G.C., Gainesville, Va., $130/hr.
37, Core Golf Academy, Winter Garden, Fla., $200/hr.
31, The Club at Carlton Woods, The Woodlands, Texas, $140/hr.
33, Maderas Golf Academy, Poway, Calif. $150/hr.
30, Fishers Island (N.Y.) Club, $135/hr.
27, Plainfield C.C., Edison, N.J., $175/hr.
38, Burlingame (Calif.) G. Ctr., $225/hr.
26, GolfTec Westheimer, Houston, $95/hr.
29, Belfair Plantation, Bluffton, S.C., $125/hr.
38, GolfTec Cleveland West, North Olmsted, Ohio, $250/hr.
30, Tour Academy TPC Sawgrass, Ponte Vedra Beach,
36, Woodmont C.C., Rockville, Md., $175/hr.
29, Old Memorial G.C., Tampa, Fla.,$150/hr.
36, David Toms Golf Academy, Shreveport, La., $150/hr.
35, Kiawah Island (S.C.) Golf Resort, $160/hr.
35, Jim McLean G. Ctr., Fort Worth, $225/hr.
28, Jim McLean Golf School at Trump National Doral, Miami, $235/hr.
37, Sea Island Golf Performance Center, St. Simons Island, Ga., $200/hr.
BEST YOUNG TEACHERS: THE LIST AT A GLANCE
__AVERAGE HOURLY RATE:__ $165
POPULAR LOCATIONS: Florida (7), Texas (5), California (4), South Carolina (4); 21 states represented
Mark Blackburn (5): Kevin Chappell, Robert Karlsson, John Peterson, Heath Slocum, Tyrone Van Aswegen
Chris Como (4): Aaron Baddeley, Trevor Immelman, Richard H. Lee, Jamie Lovemark
Matt Killen (4): Bud Cauley, J.B. Holmes, Kenny Perry, Josh Teater
__Mark Durland (2): __Chad Collins, George McNeill
Jorge Parada (2): Jonas Blixt, David Lingmerth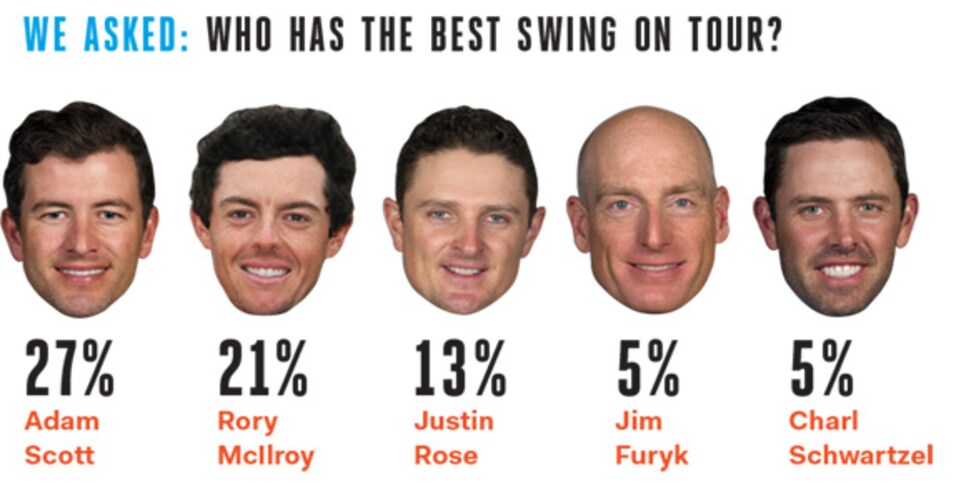 WE ASKED: WHAT ONE THING WOULD YOU TELL THE AVERAGE GOLFER TO IMPROVE THE FASTEST?
"Work from a perfect finish backward. The finish shows what occurred, what body parts contributed and the timing of the execution."—Megan Padua
"Simple things like green-reading, distance control, lie-reading and shot-planning don't require a swing change but can improve any golfer's game right away." —Corey Lundberg
"Because 46 percent of your strokes are taken with a putter, that club deserves attention in practice. Once you can control the distance of your first putt, your scores will drop quickly." —Alex Fisher
"Most average golfers need to have more weight forward at address to promote a downward strike on the ball. Tour pros are 75 to 90 percent forward at impact; weekend golfers aren't." —Mark Durland