News
'I quit golf for 20 years between major accomplishments'
The best player I ever saw but you never did: Tracy Phillips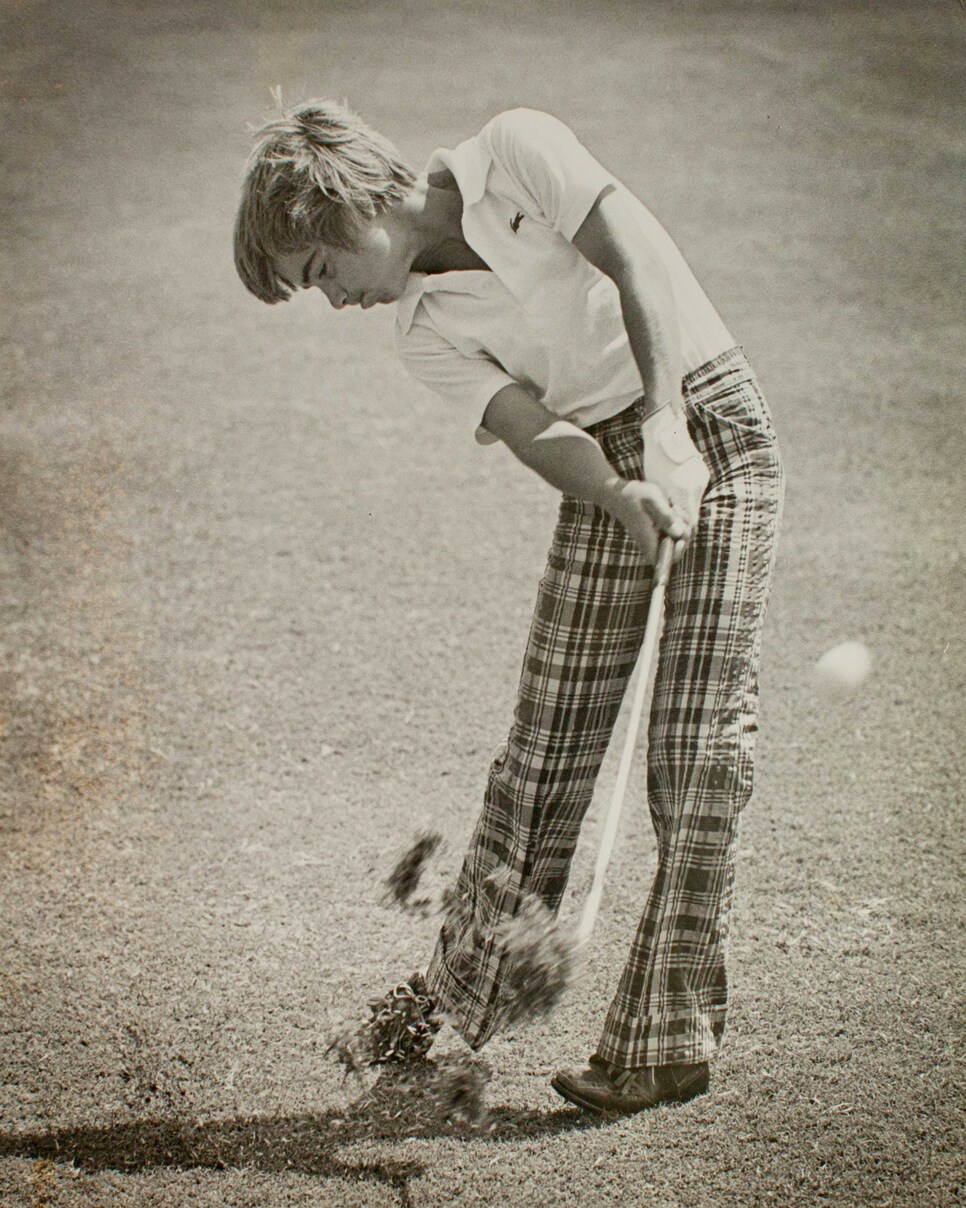 Courtesy of Tracy Phillips
When I was at the University of North Carolina in the early '80s— famously during the time Michael Jordan attended—there was a guy at Oklahoma State who came out and just beat everybody for a while. That was Tracy Phillips. He wasn't a very big guy and didn't hit it far, but he knew how to compete and get the most out of his game. He had a great junior career and then immediately started winning in college. I definitely pegged him as taking that next step to the PGA Tour, like a lot of guys who played for the Cowboys, but it didn't happen. Not everyone is meant to play professionally. I know he competed in a few senior events in recent years, which was good to see. Talent never goes away.—Davis Love III
I started playing golf when I was 2. My mom told me I was meant to play because I was on the course hours before being born. She went into labor while watching my dad, Buddy, play at Artesia Country Club in New Mexico. Dad (he was born Vernon Buddy, and I was named Vernon Tracy) was a longtime head golf professional in Tulsa, one of the best until his retirement in 2012, and he just recently passed away from a heart attack. He was a great dad, mentor and friend.
Growing up, I would always go to the golf course early in the morning with Dad and wouldn't come home until after dark, when he closed the shop. I'd spend hours working on my chipping, pitching and putting. I especially loved hitting bunker shots. I was never going to be very tall, so I really understood the importance of a short game. Perhaps this is why I was able to compete and sometimes beat the bigger boys growing up. I certainly couldn't hit the ball as far as they could because I topped out at 5-feet-4 as an adult.
A combination of working hard on my short game and having Dad there to keep my swing in check helped prepare me for tournament golf. But from age 11 to 17, whenever I was struggling, Dad would want another set of eyes to look at my swing. That's when we would make a trip to Austin to see legendary teacher Harvey Penick. Dad met Mr. Penick during a golf clinic at Cherry Hills outside Denver when Dad was an assistant pro there under Warren Smith. Mr. Penick actually mentions us in his second book, And If You Play Golf, You're My Friend. He wrote that I had "one of the best short games I ever saw." That was quite a compliment.
In 1967, Dad got the head pro job at Tulsa Country Club. In 1971, he became the head golf professional at Cedar Ridge and remained there for 40 years. Cedar Ridge is where I spent most of my time playing and working on my game.
In the fall of my junior year of high school I hit a shot fat on the driving range and hurt my back. The diagnosis was a herniated disc. A specialist in Dallas said I didn't need surgery, but he had me doing all these crazy exercises. I was out of golf for nine weeks. Upon returning, I played just nine holes before entering my first AJGA event, the American Junior Golf Classic at Innisbrook Resort near Tampa, Fla. To accommodate my back, I was hitting these weak cuts off the tee, so I had to rely on my short game. Somehow, I ended up in the final and defeated future PGA Tour player Jodie Mudd on the 19th hole.
That got me on a pretty good run. I've got two pictures of me swinging, one before and one after the injury. It's amazing to see the difference in my finish. Nevertheless, I ended up a four-time AJGA All-American from 1978-'81 and won the 1980 Junior PGA Championship.
I went on to attend Oklahoma State, a great program, and my first college event was the All-City at Lincoln Park in Oklahoma City. It was three days of playing in wind like you can't imagine. I think I shot 67, 68, 66 and won by 10 shots. I won my third start, too, and eventually earned second-team All-America honors.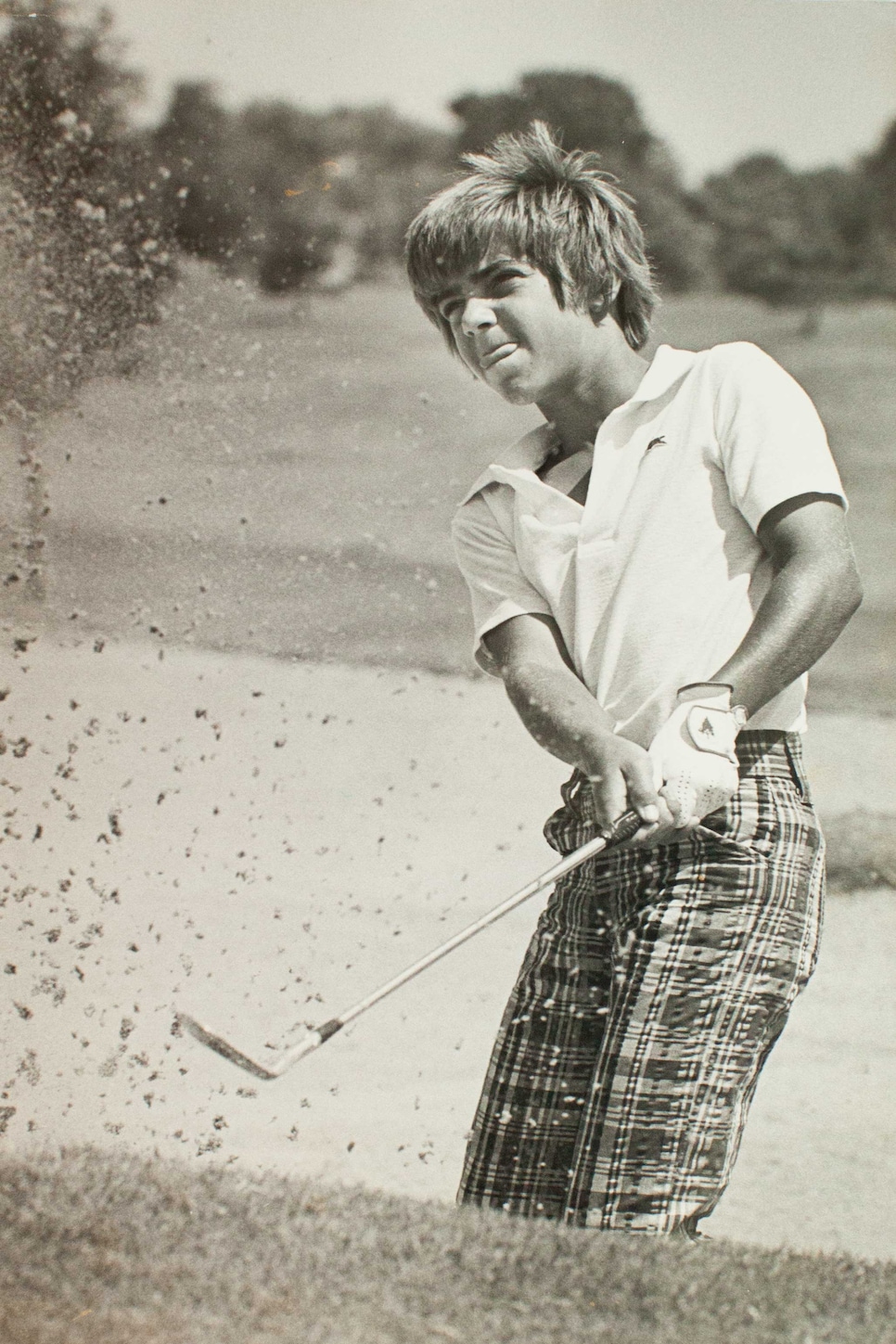 Phillips was a four-time AJGA All American and won the 1980 Junior PGA Championship.
Courtesy of Tracy Phillips
At that time, Bobby Clampett was the hottest thing going. He led the 1982 British Open after three rounds. My coach at OSU, Mike Holder, became all about The Golfing Machine, an instruction philosophy Bobby was doing that featured getting lag into the swing.
After the spring season, I worked on trying to get more lag. It was a disaster; I developed the driver yips. I couldn't keep it on the golf course. I stayed one more season at OSU and then turned pro. I believed I could eventually work out my driver problems and get back to where I once was. I played some state Opens and then tried the Asian Tour for a few months. I was gone nine weeks. The travel was hard, and I lost 15 pounds that I couldn't afford to lose, and I continued to struggle with my swing.
When I got back home, I knew I was toast, so I went to work for my father at Cedar Ridge and eventually became a teaching pro. I worked for Hank Haney in Dallas a few years and got experience with some other great teachers. I soaked up a lot of information on how to teach the game.
In the meantime, I didn't play any golf, not for about 20 years. I told people I would rather go to the dentist than play golf. When you can't keep a driver on the golf course, you have zero desire to play. Stopping was a relief. I bought a bass boat and took up fishing. I also spent three years caddieing for Kelli Kuehne on the LPGA Tour after I had worked with her during her junior golf days at the Hank Haney Golf Ranch.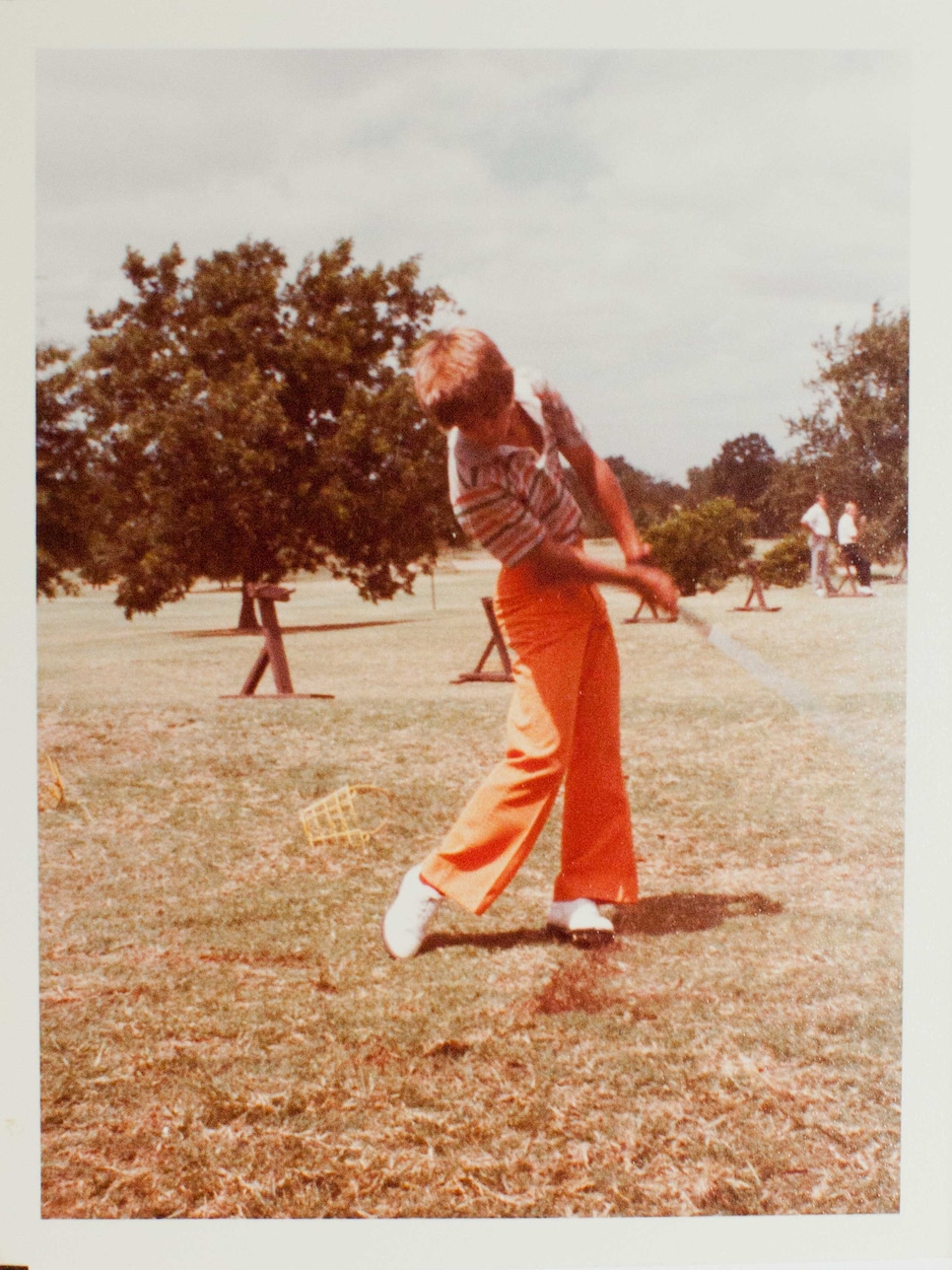 Courtesy of Tracy Phillips
Around 2008, I received a call from veteran pro Vince Bizik, whom I met when I was 15. We were paired against each other in an event at Muskogee Golf Club. He shot 69, and I shot 64. We kept in touch over the years, and one day he calls and says, "Hey, let's get you out playing again." Just casual rounds. He helped me to start enjoying the game again. It wasn't about mechanics. It was about helping me free up my mind and go play as opposed to hitting the ball. I started to remember how I used to play, and my ability to score came back quickly. Eventually, I felt comfortable enough to play South Central PGA Section events, and I had success, including Senior Player of the Year honors in 2014 and '15.
During that time I was able to qualify and play in the Senior PGA Championship. It was gratifying that so many guys remembered me and greeted me warmly. That first year I played a practice round with Billy Andrade, Joe Durant and my old OSU teammate Willie Wood. Playing in that championship was a highlight and gave me a taste of what I missed.
There are a lot of things I'd like to do over again. First is not quitting for so long. Being out of the game for 20 years and getting back to playing and having success fairly fast made me think, Golly, why'd I walk away? But enjoying success when I returned and having the guys at the Senior PGA remember me sure felt good. It showed that I was once a pretty decent player, and though I might not have reached the tour, the players who did treated me like I was part of that world. —WITH DAVE SHEDLOSKI