News
'I withdrew from a major after a recurring nightmare'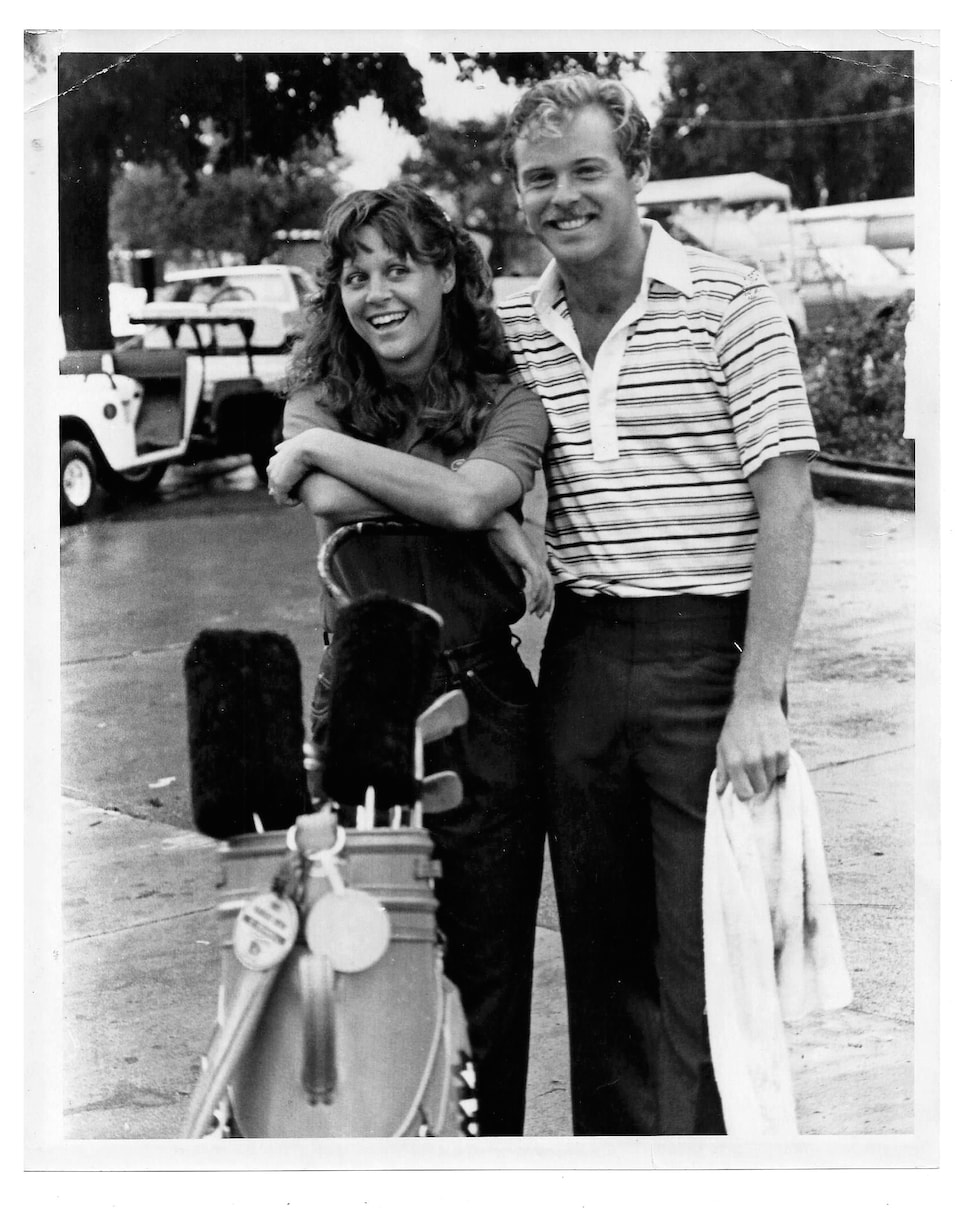 I've spent my career studying the psychology of greatness. I've had the pleasure of knowing and working with many major champions. The most skilled player I ever saw who never obtained a tour card is Curt Schnell. We met years ago working corporate outings together, where Curt and I would tag along on these first-class golf trips and help the clients with their games. He drove it so long and so straight, stuck his wedges, and could get really hot with the putter. When Curt was on, it was like watching God play. —Dr. Bob Rotella
I grew up in Milford, Iowa, a town of 3,000 people. I started going to our local nine-hole course when I was 4, hitting a few shots but mostly hanging onto my dad's pushcart to ride along. Then I started playing and was zipping around four times a day, every day. My mom always gave me $2 for food. I'd always finish with a dime to call her from the pay phone, let it ring once so she knew to pick me up, then retrieve that dime to play pinball while I waited.
I won our state junior championship and received a partial scholarship to Wake Forest University. My teammates were future PGA Tour winners Scott Hoch, Gary Hallberg and Robert Wrenn. I saw I was out of my element. I'd never had a formal lesson, and our coach, Jesse Haddock, wasn't going to make me technically better. His record as a motivator is legendary, but to my young eye he was a left-handed 17-handicapper who drove the bus and believed good players ought to help each other. I transferred to Brevard Community College in Florida. There, a skinny freshman named Paul Azinger could barely make the team, and the coach, Dr. Jim Suttie, talked golf swing all night. He changed my grip and brought my ball-striking to a level I'd never imagined.
After graduating, I played mini-tours. I'd get too excited. I tend to be emotional, and after every birdie or bogey I'd start thinking way ahead in a round. I won the 1982 Iowa Open the same weekend I married my wonderful wife, Bennie, who caddied for me in the event. It's a cliché, but once our son grew old enough to miss me when I'd leave for tournaments, I settled into being a club pro. I was ashamed for not making the tour. I'd wanted it so bad.
Life as a big fish in a small pond has been OK. I won the 2004 PGA Northern Region Club Professional Championship, which encompassed 12 states, and five times qualified for the PGA Tour Quad-Cities event, now called the John Deere Classic. My first year at check-in I stood next to Greg Norman, which pretty much ended my tournament. I saw I hit it better and longer than a lot of the tour guys, but I just got so nervous. If I could've competed four or five weeks in a row, I might've become comfortable, but when the one tour event you play all year feels like the U.S. Open, you've got almost no chance.
I did qualify for two majors. At the 1990 PGA Championship at Shoal Creek I must've signed 150 autographs after missing the cut. Of course, not one person receiving it had any clue who I was.
Not long after I qualified for the 1993 PGA Championship at Inverness, I started having a recurring nightmare: I was in a greenside bunker and couldn't get out. I'd hit and hit, and groups would begin to pile up. Each night I woke up in a hot sweat.
Then the dream changed. Instead of a bunker, it was the first tee at Inverness. There's out-of-bounds way right, and I'd keep pumping balls over. Five days before the tournament, I called and withdrew. My buddies said I was crazy. Who cares if you shoot a couple of 80s, they said. I was too embarrassed to admit the relief I felt. My spot went to alternate Michael Allen, who made the cut, so I felt good about that.
My doctor explained that I was having panic attacks. He prescribed medication for anxiety and depression. I told only my wife and parents about the diagnosis, and it was then I learned that my mother and grandmother had suffered from the same.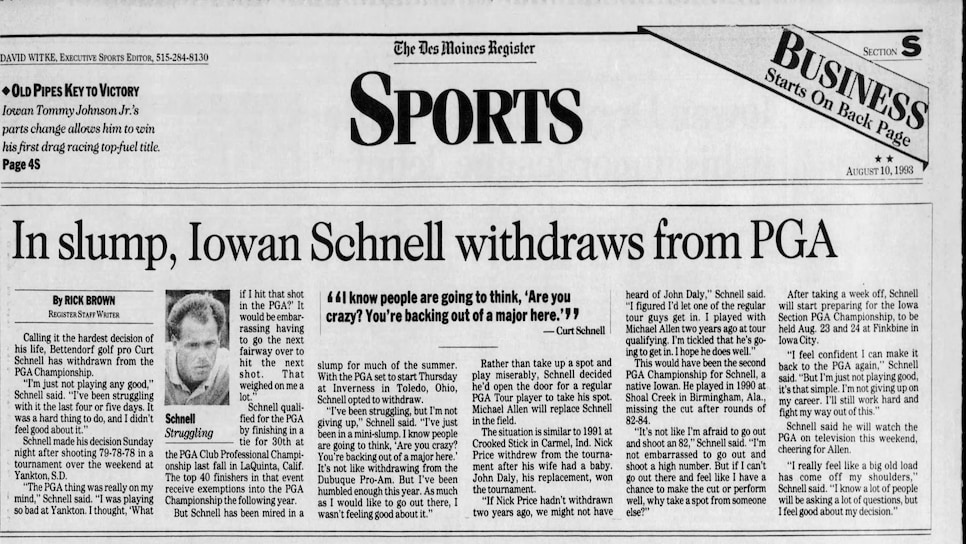 The medication worked, but I kept it a secret for over a decade. Even after I shot 59 at Davenport Country Club—which is a legit track— I couldn't open up to my members I'd played with. It was only after befriending Dr. Bob Rotella, who confided in me that there'd been top-10 players in the world who'd battled exactly what I had, that I started to drop hints to people. Culturally, it became less taboo to talk about mental health. I just wish I'd met Bob 15 years sooner.
Not making the tour has been one of the great frustrations of my life. I was a "thumper," or someone who virtually always hit the ball solid, but I was debilitated by a lack of self-belief. I accept that the "Man Above" had different plans for my talents. Through teaching, playing and entertaining, I've traveled the U.S. and Europe. And now at 61, I get satisfaction watching my son chase my same dream. Brady, 35, has won on the Korn Ferry Tour, and there's zero indication he's inherited the problem that plagued his dad. —WITH MAX ADLER