Access Success
The best methods for getting the world's toughest tee times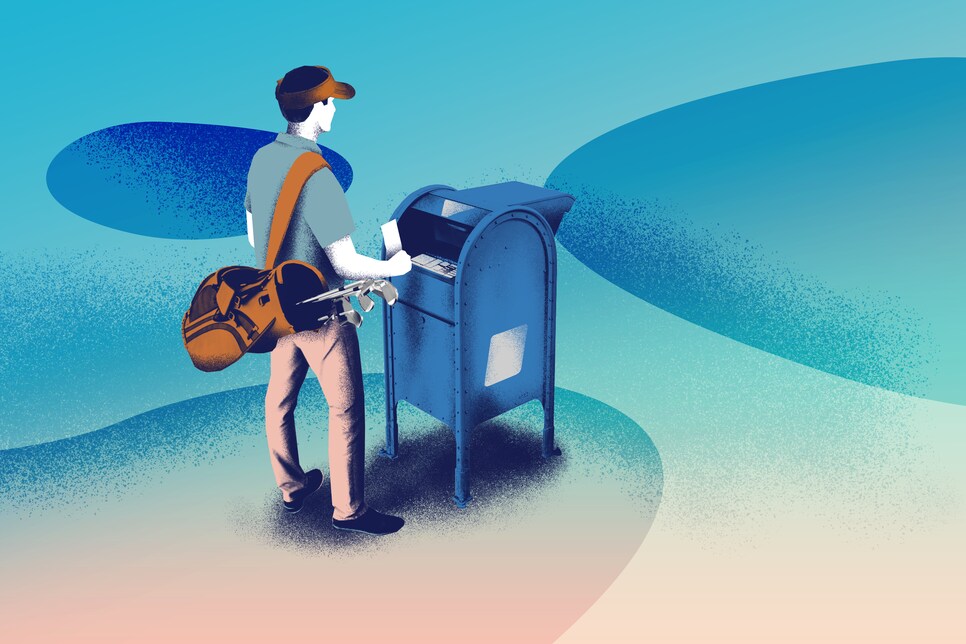 Illustrations by Mario Wagner
Over the years, I have developed some expertise in gaining access to a variety of the most exclusive and sought-after private clubs in the world. There are several ways you can follow my lead and do the same.
Finding and meeting a member is the best way, of course, although sometimes this isn't practical, particularly if the course is in another city or state. Playing in a charity event is another good option, as is leveraging the golf pro at your club to ask on your behalf.
I have been able to access several excellent clubs by befriending the caddiemaster or greenskeeper, so keep an open mind about who can help you. In recent years, golf societies, which have been popular in the British Isles, have sprung up on this side of the Atlantic. The Outpost Club is popular among golf aficionados who love to travel, and its event calendar typically includes courses that might make golfers salivate.
Forgive me for taking the liberty here, but another good method is to become a panelist for Golf Digest, though this requires knowledge of architecture, a time commitment and the desire to play dozens of lesser-ranked courses. Even the best venues have become obsessed with how they fare in Golf Digest's ranking of America's 100 Greatest Golf Courses, and many clubs that used to shun panelists now welcome them—and eagerly so.
One of the truly under appreciated ways to play a private club is to write a letter to the head professional or the club president. Invest some time researching the names of these people rather than addressing it generically to "the head pro" or "president." Accompanying this article is a template of a letter that I have successfully used to gain access to many courses, although it is only a guideline. Rule number one of letter writing is that if it looks and feels like a template, it won't be well received, so add personal touches. Write what you know about the course, its history, the architect, how much you would appreciate playing and emphasize that you would be a good guest. Also, keep the letter brief; it should comfortably fit on one page. Don't overreach and ask for a foursome. Don't give only one date you can play; instead mention a range of times. Don't fake it; if you say you are a fan of A.W. Tillinghast courses, then you had better be and be conversant in his design style and body of work.
A WRITTEN LETTER IS SO UNCOMMON THESE DAYS THAT IT RECEIVES ATTENTION.
Most important, it should be an actual physical letter put down on paper and sent through the mail. Readers in their 20s might be scratching their heads about now: "A letter on paper? What, is this guy from the Victorian era?" Sure, it is easier to email or send a message on social media, but a written letter is so uncommon these days that it receives attention. Emails are not personal. When you make the effort to mail a letter, it shows your seriousness.
I also suggest including a separate bio page with your letter. The purpose of the bio is to show in greater detail that you would be a respectful guest. Put yourself in the position of the letter's recipient. You would be unlikely to invite a stranger to play, so the more the recipient knows about you, the better. Want to make an even bigger impact? Hand write the letter.
Still need convincing? When the folks at Augusta National Golf Club extend their coveted invitation to a new member, they don't telephone or send an email or a text. They send a letter. If it's good enough for them, it should be good enough for you.