The Loop
Best man crashes golf cart at Vermont wedding because he doesn't like the bride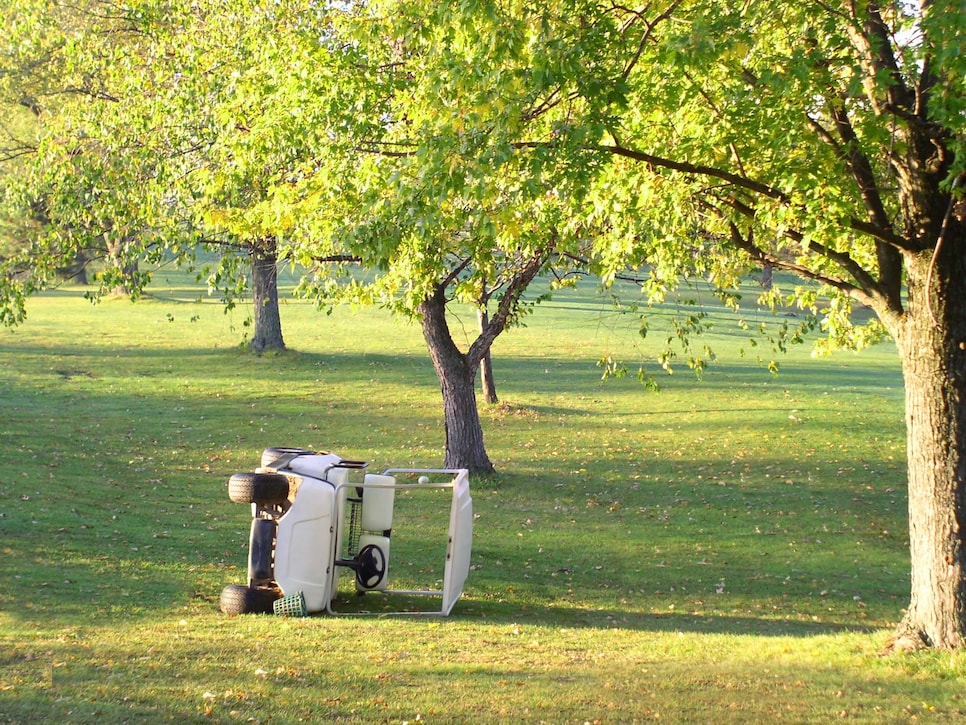 One of the most nerve-wracking moments of any wedding day is the best-man speech. The best man stresses out about speaking in public, and the newlywed couple worries about the best man saying something embarrassing. You know, something like this:
But at one recent Vermont wedding, the best man made an even worse scene. And it had nothing to do with his toast. According to The Caledonian Record, 29-year-old Travis Bass got drunk after the Sept. 11 ceremony, stole a golf cart, and crashed it into the 11th tee at Jay Peak Resort Golf Course.
Bass has pleaded guilty to unlawful mischief and has paid more than $5,000 to the resort for damages done to a six-seat golf cart. Bass told police he was anxious about being the best man and that his actions had to do with him "not liking the bride."
Instead of remaining at the reception, Bass disappeared with the stolen golf cart. When he returned, he was covered in blood and had a broken hand.
The moral of the story? If you're getting married, just know that there are worse things than a sloppy speech. Oh, and choose your best man carefully.