Apparel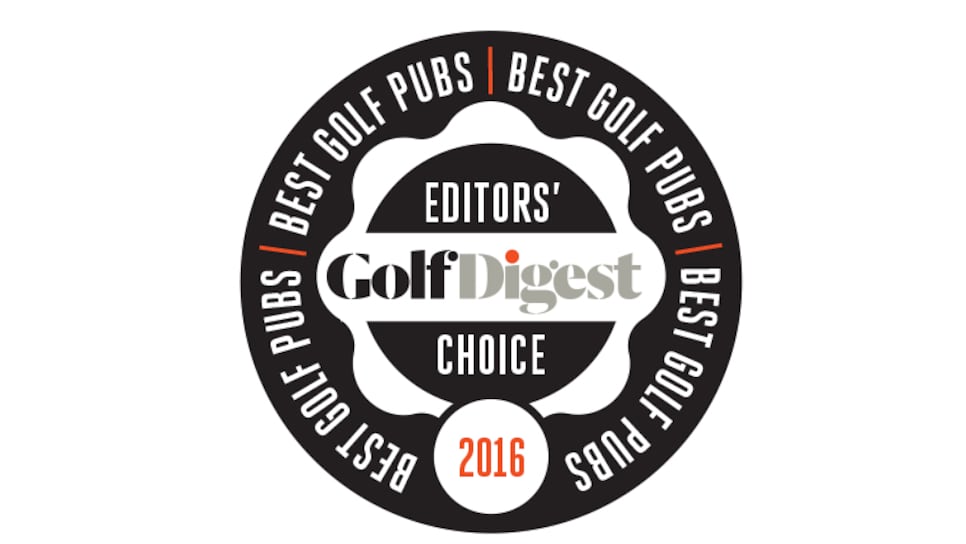 Is golf a ball-and-stick game that is celebrated at its end with a drink? Or is it a drinking game that involves a bit of ball and stick foreplay to work up a thirst? Either way, the 19th has always been our favorite hole. We've played this hole so many times, but it never loses its appeal. Here we don't care if it's raining, slow play is encouraged, and no one is keeping score.
Our editors are well traveled and sometimes even over-served. To make this choice, we took into account quality and expertise of the service, overall ambience of the environment, and golf knowledge of the clientele.
Some golf courses have a terrific bar in the clubhouse, ideally with a large bay window looking out over the links, good company, and a full drinks menu that as well as the usual lagers, scotches and fine wines includes some strange and exotic golfers' tipples such as Kümmel, gunners and, of course, the Arnold Palmer: part lemonade, part unsweetened iced tea. Add a dash of spirit if you wish. And top it off with that long, funny story about the time you ran your friend over with the golf cart.
Some people so enjoy the 19th hole that they dispense with the other 18 altogether, allowing for fine, golf-course-free clubhouse bars like Mr. B's Lounge in the Pine Crest Inn, the epicenter of the vast golf metropolis of Pinehurst/Southern Pines. Or St. Andrews Restaurant & Bar on West 46th Street in Manhattan, New York City. Or the innumerable pubs in the heart of the real St. Andrews, the Home of Golf in Scotland, like the Dunvegan or the Jigger Inn, where the menu should include haggis, cock-a-leekie soup and plenty of conversation in the mother tongue of golf. Forget Facebook: if you want to make friends, just head for the Dunvegan on one of those Scottish summer nights where it barely ever gets dark, when the congregation spills out into North Street, and everyone is a golfer.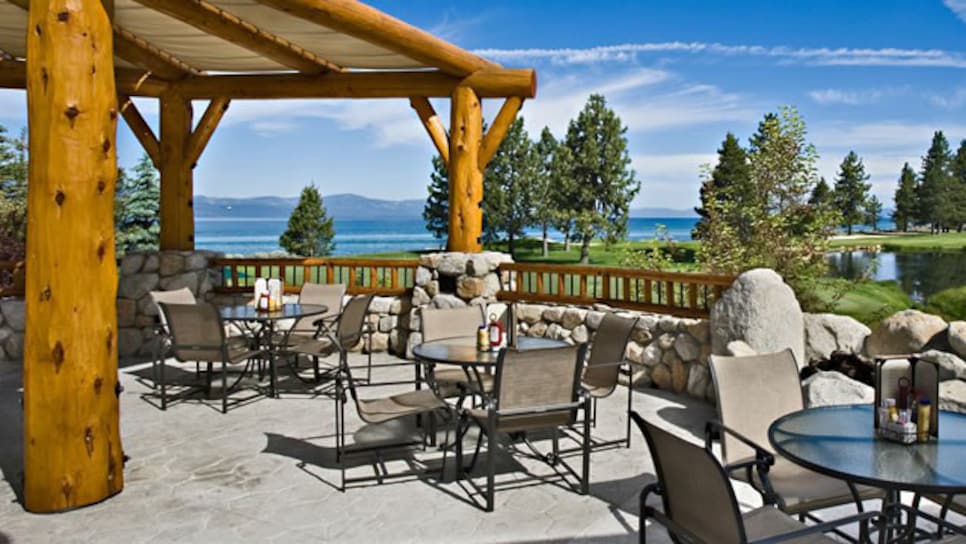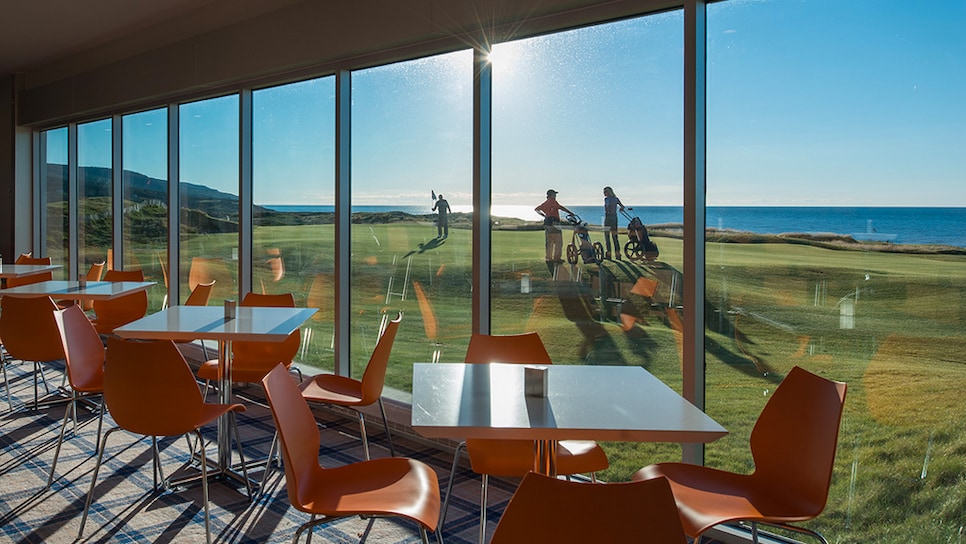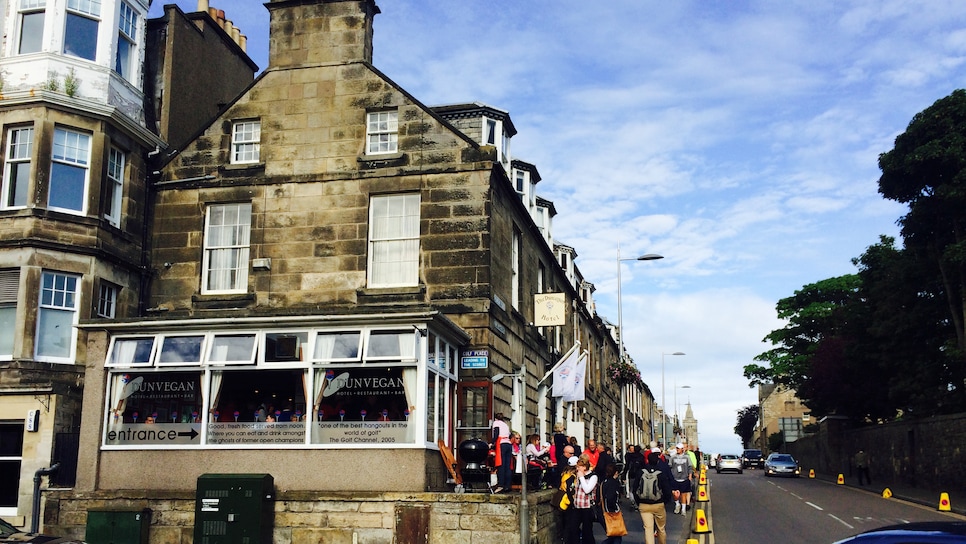 DUNVEGAN HOTEL GOLFER'S CORNER LOUNGE BAR
St. Andrews, Scotland
More Information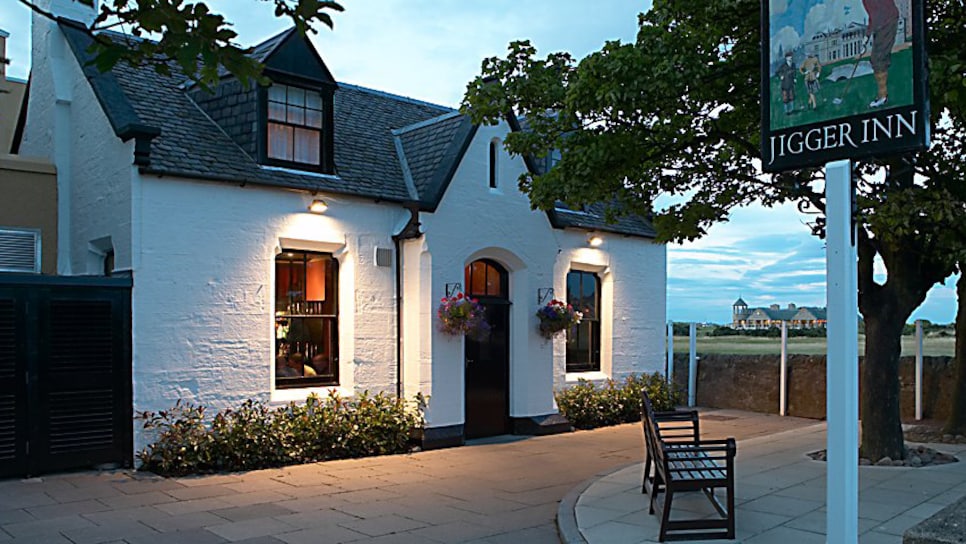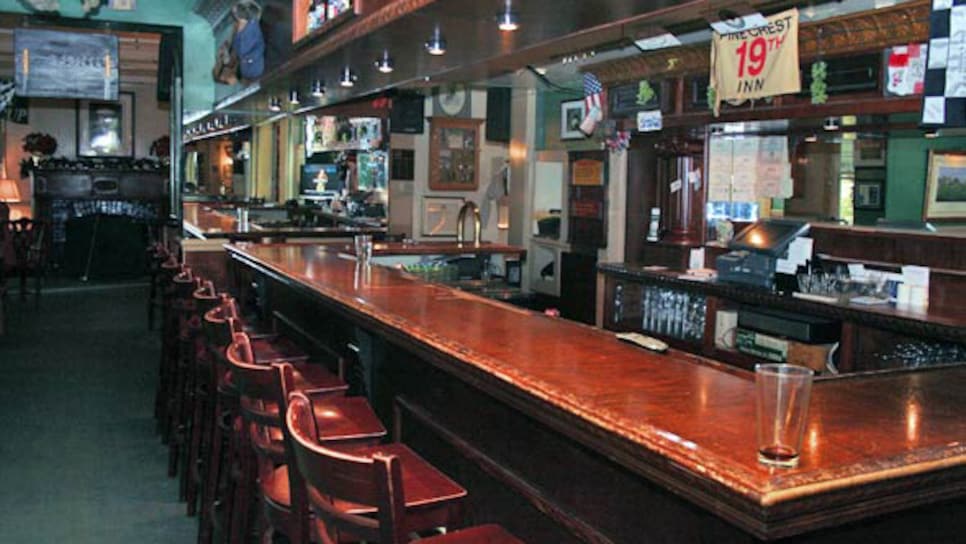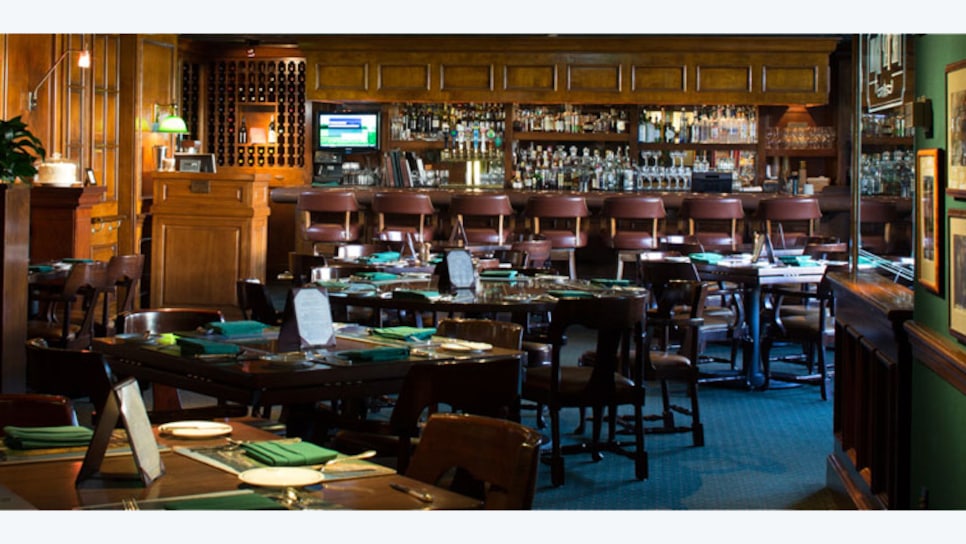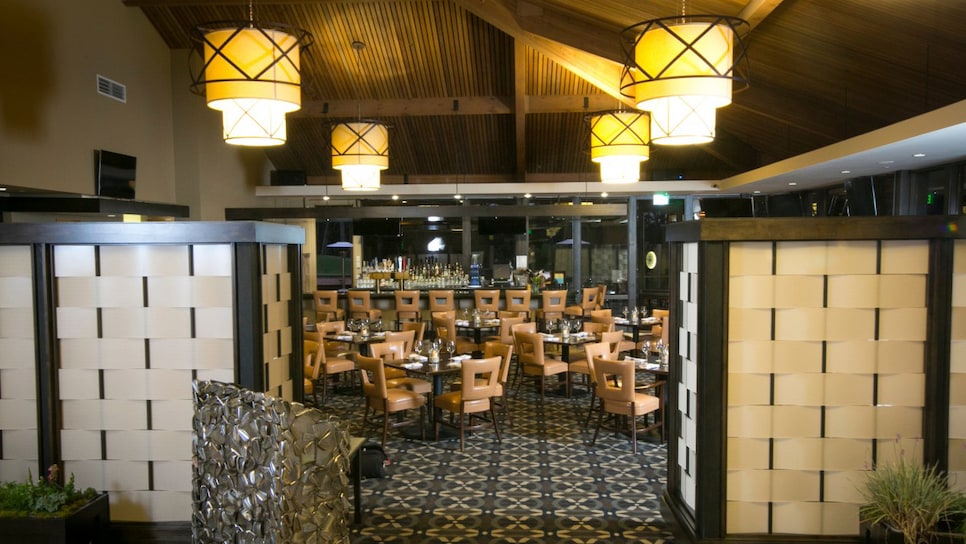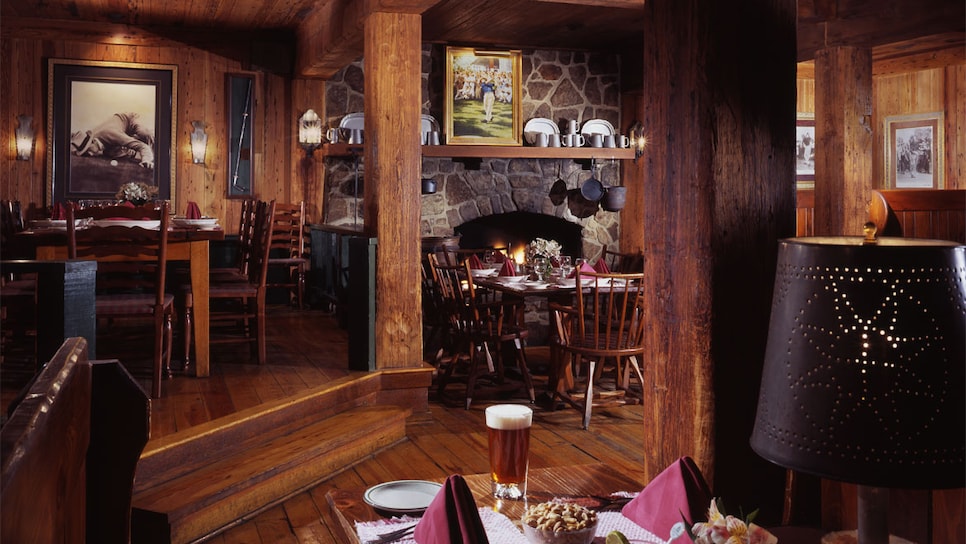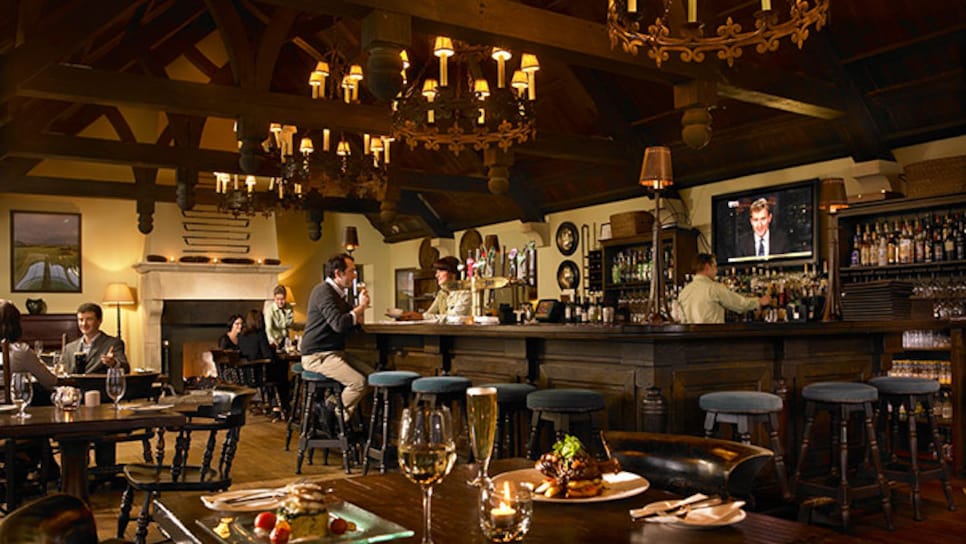 TRUMP'S BAR AT TRUMP INTERNATIONAL GOLF LINKS & HOTEL
Doonbeg, Ireland
More Information