Apparel
Nordstrom Anniversary Sale 2020: The best deals for golfers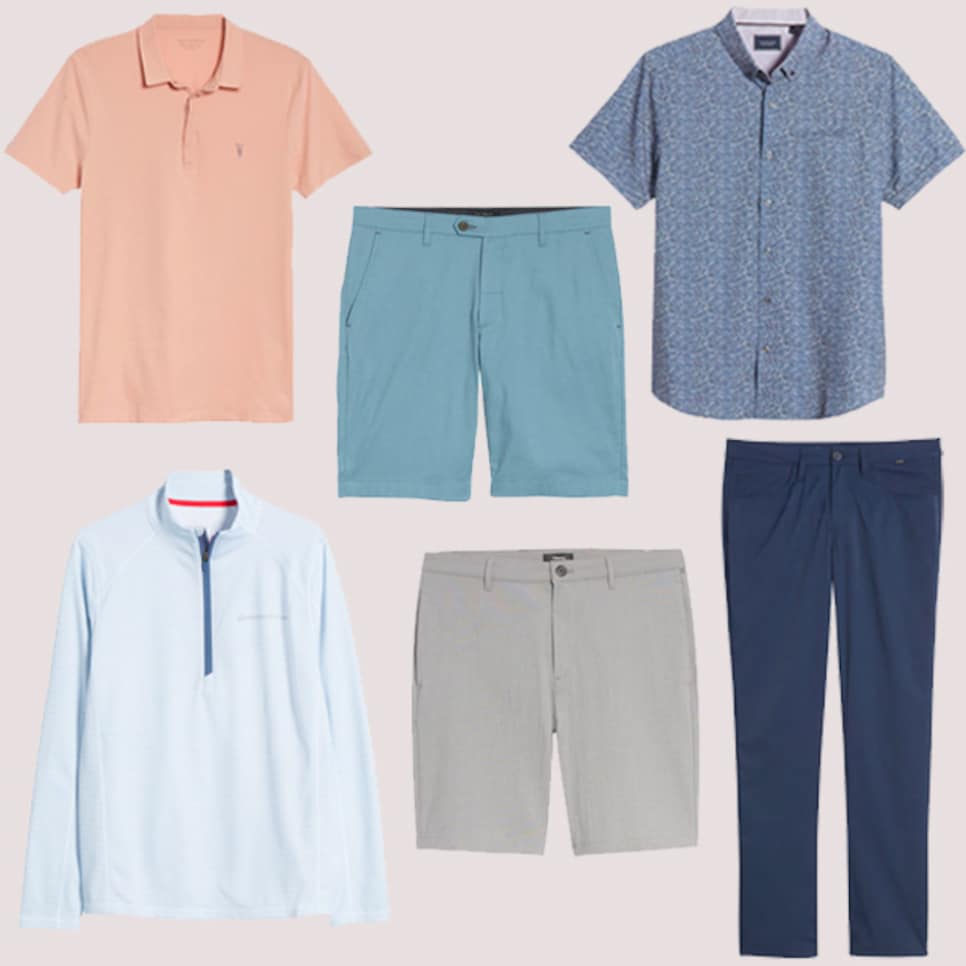 The Nordstrom Anniversary sale is a sneaky great opportunity for golfers to improve their looks. It might not be your first place to shop for golf clothes, but the mix of Nordstrom's fashion and performance offerings is great for discovering new trends and brands to try out on the golf course. If you're looking for traditional golf basics, the sale includes golfer-trusted brands like Peter Millar, Bonobos and Vineyard Vines, but Nordstrom also might surprise you with golf-ready pieces from apparel makers like All Saints, Vince and Theory. We searched to bring you the best golf deals at the Nordstrom sale going on now.
The short-sleeve-button-down trend has made its way into golf. The casual collared shirts are versatile and can be dressed up or down. Button up to the top button and pair with shorts for an ultra-modern look, or wear under a jacket for an upscale remix. There are tons of prints and patterns to choose from, so find one that matches your personality. The 7 Diamonds At First Sight Short Sleeve Performance Button-Down Shirt ($50) is one of our favorites going into fall with a slimming cut, stylish micro-pattern and stretchy performance-material.
Golfer staples like the Bonobos Washed Stretch Chino Shorts ($55) and Peter Millar Salem High Drape Performance Shorts ($58) are a highlight of this year's Nordstrom Anniversary Sale. The comfortable golf shorts have refined designs, flattering lengths and durable constructions. Too many golfers opt for shorts that are long and baggy—poor-fitting apparel creates a sloppy appearance regardless of the quality of clothing. Find shorts that end just above the knee and with no more than two inches of extra slack on the leg openings. The fit may feel a bit more snug but with the proper stretch-enhanced fabrics, it should be comfortable.
If you want something more daring than a solid golf shirt but aren't ready for a statement piece as loud as a short-sleeve button down, striped and patterned golf shirts are a natural next step. Reimagine traditional stripes with the Vineyard Vines Southwinds Stripe Sankaty Polo ($60) that uses contrasting colors in the thin stripe design for an extra pop of color. Heathered looks like that of the Good Man Brand Short Sleeve Heathered Linen Polo ($85) are also extremely on-trend, and the linen construction will feel great all year.
As fall golf approaches, it's a great time to stock up on versatile golf pants. Brands like Bonobos and Peter Millar offer options you can wear for almost any occasion, but similarly with the shorts warning, make sure the fit is precise.
With the heat surges around the country, your layering pieces might be sitting forgotten in the back of the closet, but when temperatures drop you don't want a lack of warm options to prevent you from playing as much golf as you can. The Ted Baker London Caravan Quarter Zip ($90) is an upscale layer that will perform well on the golf course and look great at a nice dinner, too. For a more casual look, the lightweight Vince Double Layer Hoodie ($100) is easy to layer for a modern and comfortable look.