Courses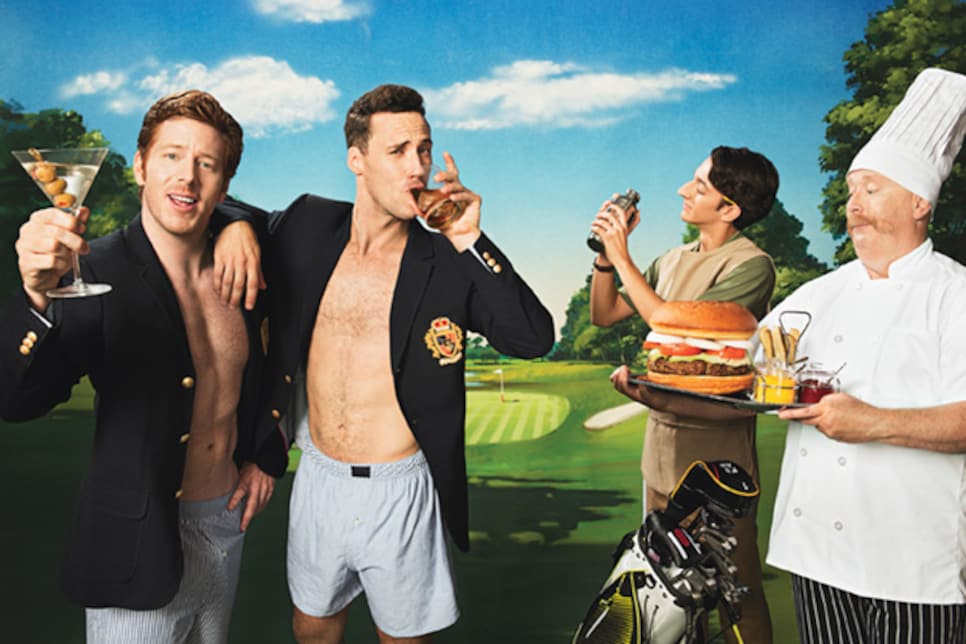 What makes a Best Damn Club? Our starting point was everything but its golf course. Golf Digest has produced rankings using numerous criteria over the years—greatest, public, newly built, resorts, toughest, most fun—and we figured you'd read enough about all the Augusta Nationals, Pine Valleys and Pebble Beaches of the land. So here we've identified places perhaps lesser known, but whose special atmosphere is tangible—almost hits you in the face the moment you drive in. Though members of the typical country club might share geographic proximity, similar financial health, a penchant for golf and maybe tennis or swimming, members of Best Damn Clubs share much more. The French call it esprit de corps, or the strong pride, fellowship and loyalty of a like-minded group. The members at Secession Golf Club, a 28-years-young Best Damn in Beaufort, S.C., simply call it committed. "Every single member feels he's preserving this place for the next generation," says Mike Harmon, the director of golf even before the first holes of this lowcountry field of dreams were dredged.
This inaugural list is by no means definitive. Our intent is to spark discussion rather than affront the omitted. (*You can make the case for your club by sending an email to bestdamn@golfdigest.com
or tweeting us @GolfDigest.*) As our nation recovers from economic recession and private clubs reinvent themselves to better accommodate 21st-century members, we think it's a good conversation to have. Of course, Best Damn Clubs often retain elements that are unquestionably old school, like no tee times, no chits, and the swift rule of a benevolent dictator instead of a hapless committee.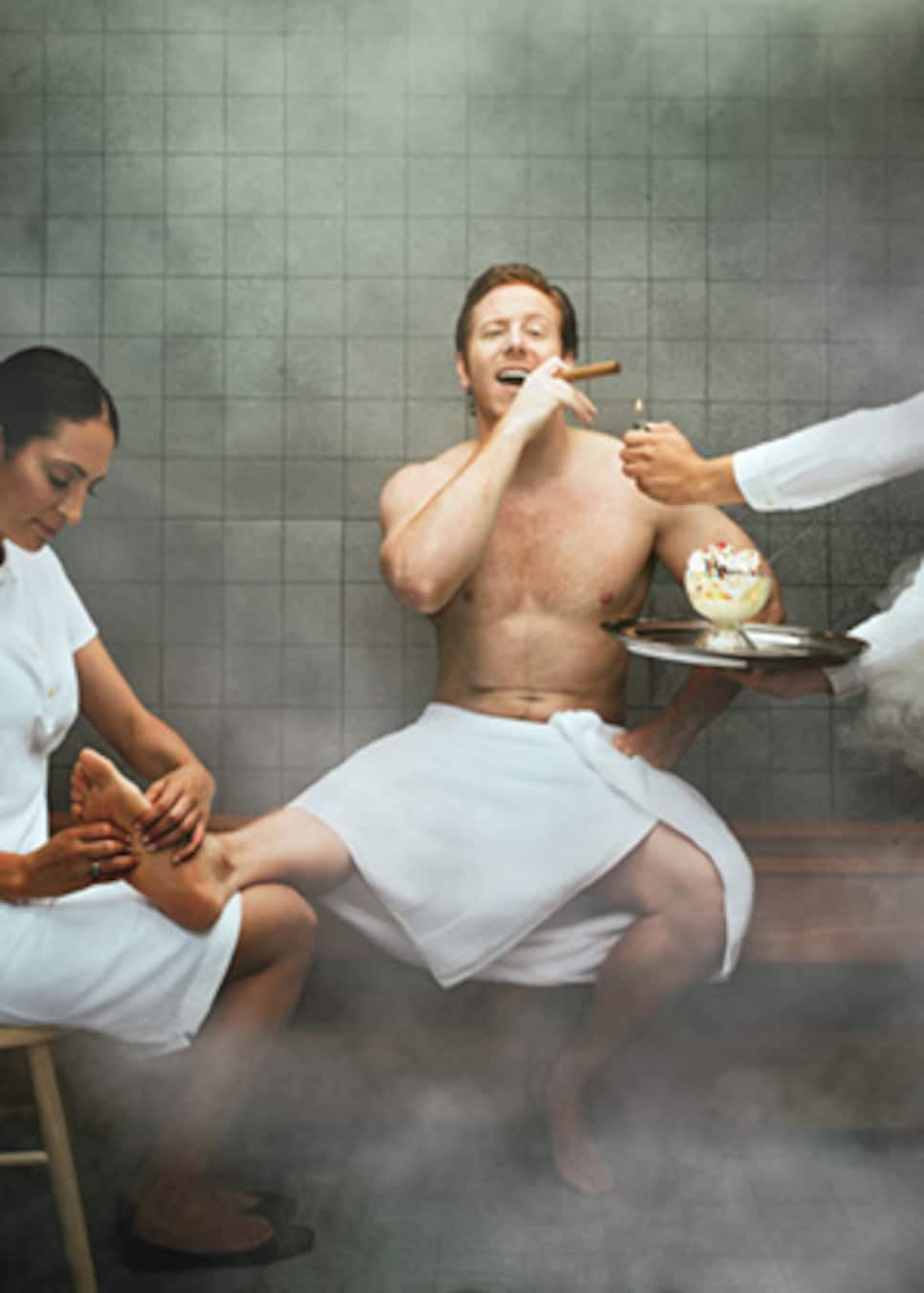 More than a few clubs here could inscribe the motto "No rules, just rich" under their logo and not be far off base, but the greatest lesson taught by the carefree elite is that it doesn't take money to have fun. In Idaho, we like Gozzer Ranch Golf & Lake Club's softball diamond with keg beer as a way to shift the 19th hole outside. On the tony east end of Long Island, we applaud The Bridge for importing the dress code of an outdoor concert. "Why build another generic, fake Scotland in a can?" asks founder Bob Rubin, who encourages jogging, yoga, Pilates or whatever makes a member feel like the club grounds are his back yard. There are even two golf clubs on our list whose founders didn't even deem a physical course necessary. Which, as we mentioned at the beginning, put them at zero disadvantage in our ranking formula.
Have a bad golf tan or an odd number of players? Such problems don't exist at this men-only frat house north of Miami. You can play shirts versus skins in a ninesome, or for that matter, any game you dream up. "We promote an uncluttered environment," says general manager Joseph Burch. "There's only one rule: Never impinge on a member or staff member." Not that there's reason to complain about the service. The chef meets with each new member to develop a personal menu, and if your car needs to go to the mechanic while you play, consider it done. The locker room has a sauna, massage tables and shower stalls designed so you can watch groups putt out on 18.
"What'd you shoot?" A most tired grillroom question. That's why members at this walking-only club square off almost exclusively in match play. Because it lacks tee markers, the team with honors selects where the next hole begins. The custom is for losers to carry the winners' bags up the hill to the clubhouse for all to see. The culture is 36 holes a day (with an occasional "whiskey nine" on top), and evenings are spent with cards, bocce or swapping stories on the deck. Though Ballyneal ran into some financial trouble a few years ago, it seems to be thriving under new owner John Curlander. It's starting to near capacity, with about 200 members, and this summer it nearly doubled its available lodging, to 56 beds. The latest buzz: talk of adding a second 18.
When topographical neighbors are Shinnecock Hills and the National Golf Links of America, the quality of the golf course won't be an issue. The main concern of owner Bob Rubin was "creating a hip place where you can also bring your mother-in-law for lunch." That's why the women's locker room in the avant-garde glass-and-steel clubhouse is nicer than the gents', and the informal vibe caters to teenage scamps with backward hats as much as it does artists with facial piercings. That the club-championship trophies are the work of sculptor Tom Sachs underscores the strong connection to Manhattan bohemia. Upcoming plans include the installation of parkour fitness equipment along the path for carts and jogging. But the price of nouveau tranquility in this neighborhood isn't cheap.
CALIFORNIA G.C. OF SAN FRANCISCO
San Francisco can be a little chilly at times, and not just the weather. The Cal Club is the antidote to all that. It's friendly, the sort of place where it's second nature to invite people you don't know into your conversation, or foursome. Though memberships are limited to men, the club encourages all family members to play any day but Saturday. Roughly half its 350 members have joined since 2007, when the course shut down for a yearlong restoration, and many of the newcomers are under 50 and work in Silicon Valley. The social nexus is a horseshoe-shape bar that regularly attracts three-deep crowds. Says one longtime member: "It's so much fun to sit at the bar and hear guys talk about their social lives instead of what medications they're on."
Caves Valley was conceived as an egalitarian "golfers' paradise" with an invitation-only membership policy blind to race, sex, creed or political affiliation—a novel idea in the hidebound Washington, D.C., metroplex. Most of the 500-member club is made up of national and international members, and they take advantage of the club's collection of five cottages and clubhouse lodge rooms to stay and gorge themselves on golf and gourmet food. A club's logo is a badge of honor at many places, but this membership holds the distinctively linked C and V in particularly high esteem. The Caves' "jersey" is a golf shirt with a members-only red logo.
Initiation: Undisclosed__
Of all the glorious avenues in golf—Magnolia Lane, 17 Mile Drive, Granny Clark's Wynd—the initial stretch of the Long Island Expressway doesn't come to mind. Traffic's usually a nightmare, but duck off Exit 34, and you just about pull into Deepdale, a private oasis made up of Wall Street tycoons, politicians and celebrities like Tom Brokaw and Hugh Grant. The Dick Wilson course is usually empty—and always perfect—but members skip around, make up their routing, even tee it up at 6 a.m. After golf, a "waterfall" shower and a Southside (gin, lemon juice, fresh mint) set up a soft landing back in the real world—whether it's braving the L.I.E. or choppering out from the club's helipad.
Hidden a few hundred yards off Lake Michigan, just north of the Indiana state line, The Dunes Club is hard to find and harder to join, but worth the effort. Though it's not your typical rich-guys' joint. A wide variety of members promotes a laid-back feel. There's no range, no tee markers, no carts, no crowds, and the clubhouse is barely wide enough to sit and empty the sand from your shoes. Indeed, sand is everywhere on this nine-hole layout where developer Mike Keiser got his start, in the form of bunkers, pits, waste areas and backdrops. It's what Pine Valley always was, and what Pinehurst aspires to be: an awesome sandscape that's visually stunning and entertaining to play. If only the mellow atmosphere could be bottled and taken elsewhere.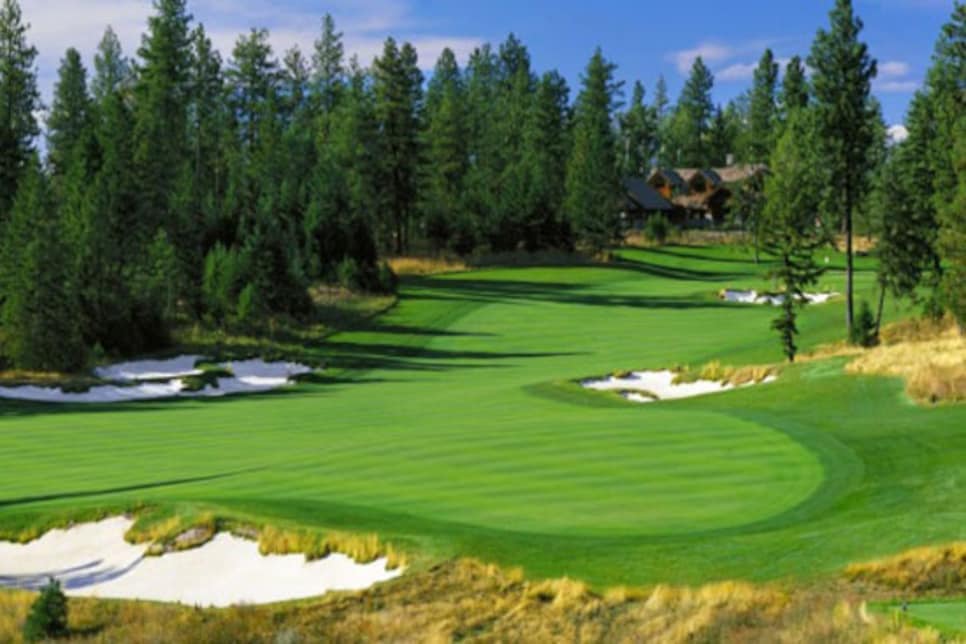 GOZZER RANCH GOLF & LAKE CLUB
When the only criterion for admittance is an expensive real-estate purchase, a club risks feeling like a resort. But visit this rustic paradise on Lake Coeur d'Alene, developed by the same folks behind The Madison Club (another Best Damn member) and Baker's Bay (origin of many shirtless Rickie Fowler selfies), and you might grow convinced it's traditional clubs that have much to learn. By integrating wakeboarding, boating and hiking, golf becomes just another—pardon the cliché—fun activity for the whole family.
Tucked down a dirt road, it's a taste of the old world with a progressive twist. Co-founders Edward Walker and Art Preston fortified Kingsley Club (pictured below) with untamed native grass and a talented collection of caddies to navigate it. For those of age, a bottle of Jameson whiskey is hidden in the rock wall on the 18th tee for celebrating wagers won (or numbing beatings taken). Drink it straight from the bottle. If the fire in your belly gives you the urge to smash a post-round bucket, one end of the double-sided range has music speakers built into the ground. Consider the golf-shop attendant your personal DJ.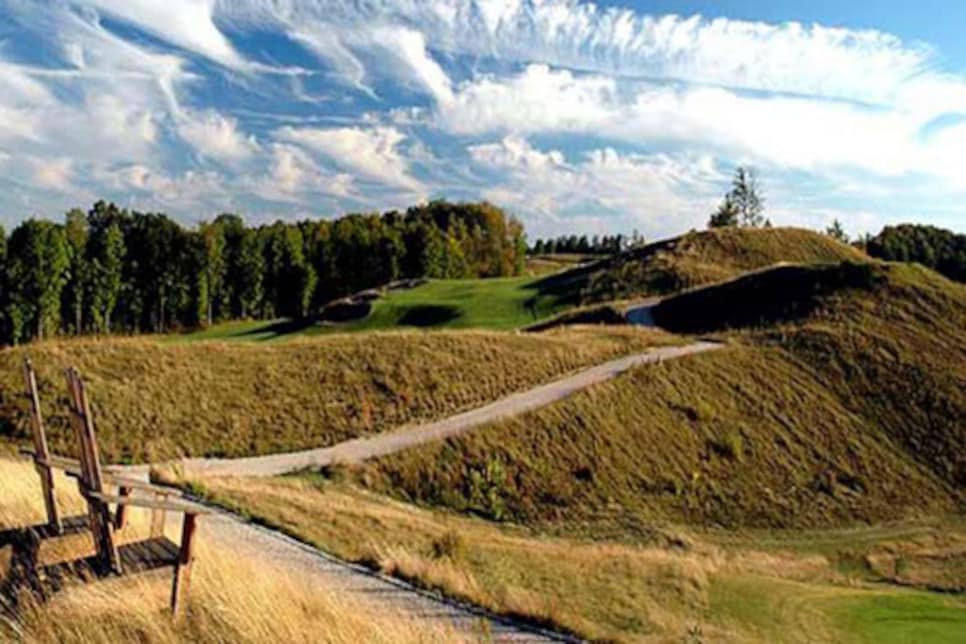 Initiation: Undisclosed__
Given its proximity to several Hollywood movie studios (Universal, Warner Bros. and Disney are all in the neighborhood), Lakeside has always been an entertainment-industry enclave, dating to Bing Crosby (a five-time club champion), Bob Hope and W.C. Fields. Today, its membership includes Kiefer Sutherland, Steve Carrell, Jack Nicholson, Sylvester Stallone, Justin Timberlake, Adam Levine, George Lopez and Bruce Willis, among others. But prima donnas aren't tolerated. The stringent steps for membership are the same for all. A club caricaturist draws a portrait of each member to hang in the locker room. So your mug might be next to a movie star's.
This club differentiates itself by what it offers its 225 propertied members, but also by what it takes away: hassle and unwanted attention. No one cares if your shirt's untucked or if your shorts are mesh. Stashed behind an anonymous gatehouse, it's also known as the home of the five-pound round: Chefs are stationed on the practice tee and behind the ninth green to make custom snacks, like medium-rare Kobe beef sliders on house-baked rolls. Other holes have do-it-yourself comfort stations more elaborately stocked than most luxury hotel bars. The 56,000-square-foot Mediterranean Revival-style clubhouse has a full spa, private movie theater, sushi bar and five residential suites with 24-hour concierge service.
Some jokes have legs, or in this case, flippers. Several couples were at dinner, and a question arose: "What animal does your husband remind you of?" Answers stayed within the equine and ursus genera, until one woman was less adulatory. "Well, he's sort of big, lazy and lies around," said Katie Hyde, wife to Barry Hyde, former USGA chief marketing officer and now an executive at Wasserman Media Group. Barry loved retelling the story, and before long The Manatee Club was born. "The membership is mostly people who've devoted their professional lives to golf and don't take themselves too seriously," says member Pete Bevacqua, CEO of the PGA of America. There's no course, but the club has newsletters, logoed clothes, official handicaps, competitions—like the Lawyer-Am—at clubs across the nation, and a waiting list.
Founded by coal tycoon turned philanthropist Jim McGlothlin, this club at the edge of the Confederacy fights the Civil War each year in a three-day Blue-Gray tournament that starts with cannon fire, includes speeches, tactics and generals, and ends with the awarding of a 150-year-old saber. Upon admittance, each member draws a gray or blue marble and is assigned to that "society" for life, regardless of birthplace. Though it's set in peaceful anonymity, there's Wi-Fi when you need it and a party barn (actual name) with a kitchen, dance floor and 10-foot AV screen when you don't. The ever-changing, farm-to-fork menu, likely harvested that morning on the property garden, goes down easy after a late afternoon catching passes with one of the past or present NFL quarterbacks (Griese, Marino or a Manning, anyone?) or sitting in a rocking chair listening to a former U.S. president take you hole by hole.
Founded in 2010, this burgeoning national society knows how to network. Last year the club calendar had events at 50 private venues designed by Ross, Raynor and just about every great who ever shaped a bunker. "We're not a bunch of old cranks who talk course architecture," says co-founder Colin Sheehan, who's also the coach of the Yale University men's golf team. "Outpost is an invitation-only club intended for young guys who appreciate the history of the game, play fast and like a bit of camaraderie." Social group meals and the freedom to pick and choose events make your dollar go far.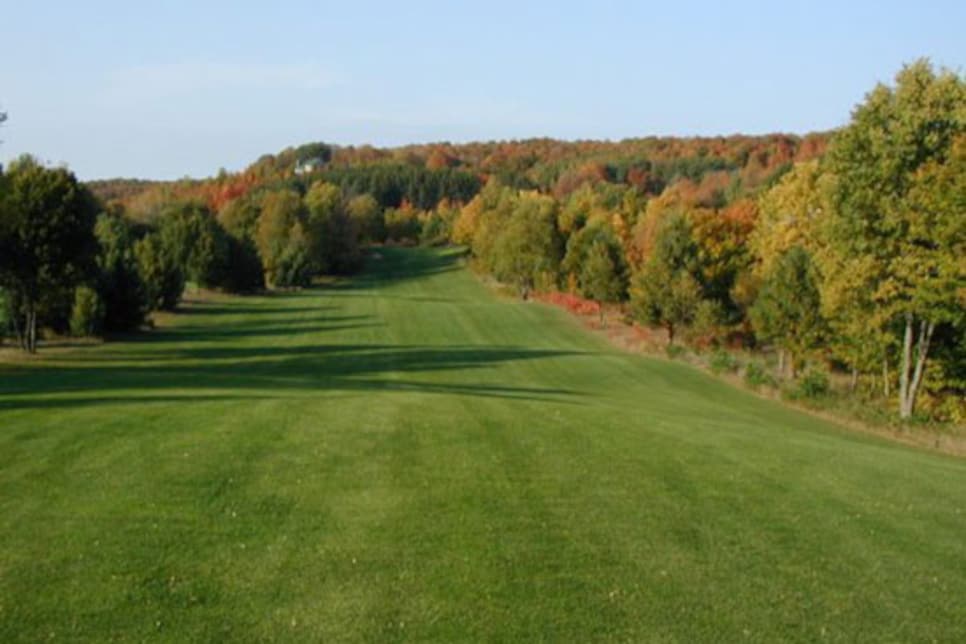 Initiation: Undisclosed__
Accommodations are Spartan, but everything else makes you feel like a Cartwright brother at the Ponderosa. The Coore-Crenshaw course is top 10, the vistas go forever without a hint of civilization, and the steaks are what you'd expect in Nebraska. Check your highfalutin' attitude at the door; all cowboys are treated equal here. It's the original home of Remote Architecture that inspired Bandon Dunes; you need a private plane and a rental car with a full tank of gas. Founder Dick Youngscap—all cattle, no hat—handpicked the understated membership, mostly from the Midwest. Hole handicaps change daily based on wind direction. There's nothing like 36 holes, a ribeye on the rare side, and a good bottle of cabernet.
Along the eastern shore of Nantucket, exposed to the delights and treacheries of the Atlantic, lies Sankaty Head. The genuine links, laid out in 1921 by a local amateur with the Gatsby-like name of H. Emerson Armstrong, offers sand dunes, scrub oak, Scotch broom and salty air. What makes this private club special is not just that it allows public play in the offseason (October to May), but that it's home to the last caddie camp in America. Part military school, part First Tee inspiration, the camp houses 60 boys, ages 14-17, every summer, giving them a living wage as well as life lessons in responsibility, self-reliance and course management.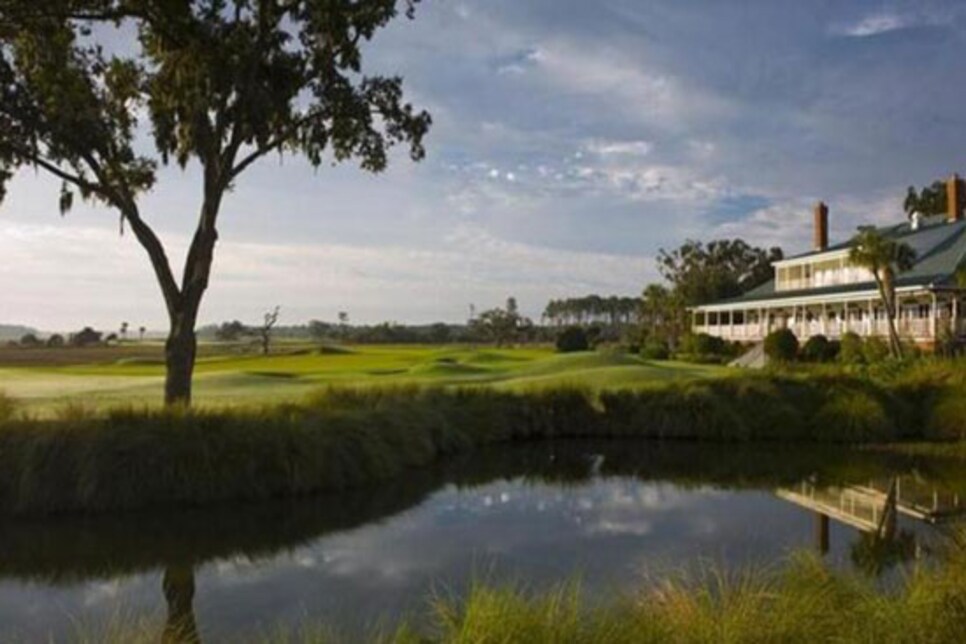 Don't let the name fool you: The majority of members hail from north of the Mason-Dixon. The only thing anyone's still fighting for is simplicity. No carts, no valet parking, no tee prizes and no menus longer than a page. Play 36, hang by the fire pit, crash in a cottage... rinse, repeat. "I have no idea what these people do, which is cool," director of golf Mike Harmon says of the 825 members, over 500 of whom carry single-digit handicaps. "At some clubs you can't get down the first fairway before your net worth is sized up." Speaking of money, you can pass your membership to your kid for free. "There's a strong sentiment here that once you can't walk, it's time to give it up."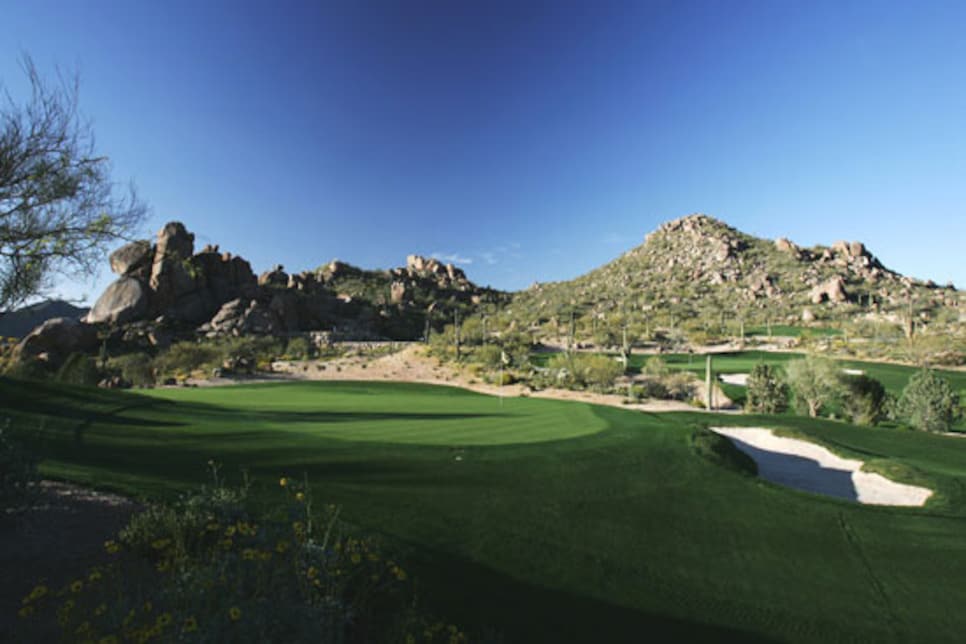 There are no dinner dances or glitzy social schedule. The lunch and dinner menus, prepared by culinary miracle man Leon Eckman, are identical. There is no board or officers, and thus, few petty rules and zero infighting. The 560-member roster is laden with studs (average Handicap Index is 7.6) who gamely enter the club championship in hopes of knocking out one of the 30-plus tour players who pay full dues to be members. Despite all the celebrity, cliques are nonexistent and getting a game is rarely a problem. When you finish playing, the club motto, "It's all about the hang," kicks in. TVs are everywhere, the chairs are comfortable, the beer is cold and the banter nonstop.
ANNUAL CONTRIBUTION: $12,000__
Your club hosts a fundraiser? How nice. Since it opened in 2000, Whispering Pines has contributed half of every member's dues—nearly $8 million so far—to charity. How? All members join a nonprofit called the Spirit Golf Association, which gives them access to the course (up to 36 rounds) for $12,000 a year, tax-deductible. Energy magnate Corby Robertson had the vision to found this philanthropically structured club, and he subsidizes some operating expenses. Members can stay in four cottages on-site (more are planned, along with a dining-room expansion) and get to play a course that has climbed to No. 75 in Golf Digest's ranking of America's 100 Greatest
) in little more than a decade.
Club summaries were written by Max Adler, Peter Finch, Peter Morrice, Matthew Rudy, Mike Stachura, John Strege, Jerry Tarde, Ron Whitten and Guy Yocom.