The Loop
Bernhard Langer responds to voter fraud story Donald Trump told involving him
On Wednesday night, the New York Times published an unusual story about Donald Trump discussing voter fraud. The unusual part wasn't that President Trump was talking about the issue, but rather the example he gave to House and Senate leaders in a meeting at the White House on Monday: Bernhard Langer.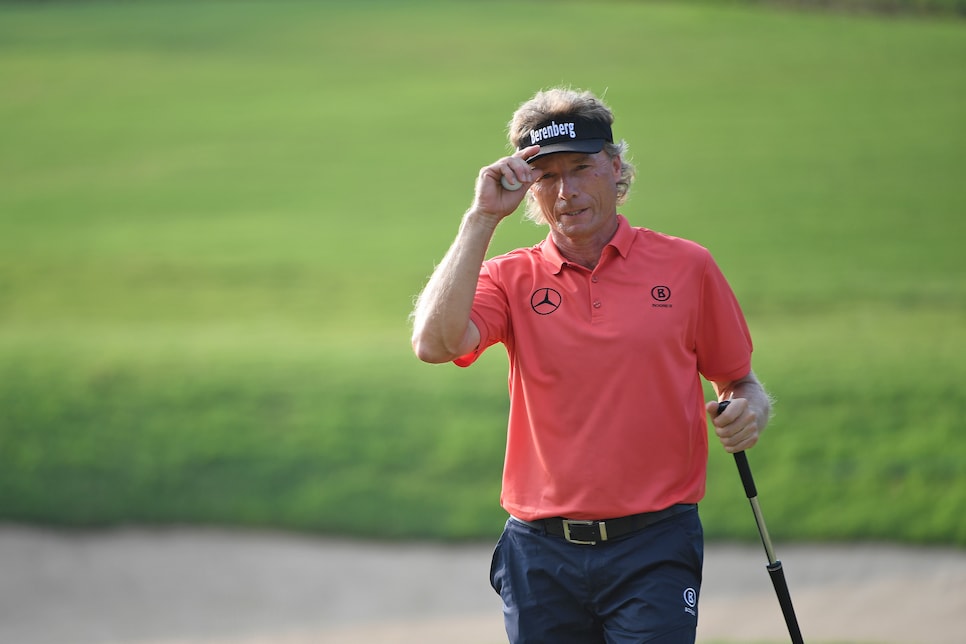 Yes, that Bernhard Langer.
According to the Times, President Trump told a story involving Langer, a German citizen who can't vote in elections, being turned away from voting at a Florida polling place on Election Day. Three witnesses told the Times that Langer was the subject of the story, although one White House staffer said the President was sharing a tale the two-time Masters champ had passed along from one of his friends.
The Times' story drew enough traction that Langer issued an official statement in response through the PGA Tour Champions on Thursday. Here it is:
"Unfortunately, the report in the New York Times and other news outlets was a mischaracterization by the media. The voting situation reported was not conveyed from me to President Trump, but rather was told to me by a friend. I then relayed the story in conversation with another friend, who shared it with a person with ties to the White House. From there, this was misconstrued. I am not a citizen of the United States, and cannot vote. It's a privilege to live in the United States, and I am blessed to call America my home. I will have no further comment at this time."