News
Bernhard Langer, now 60, wins PURE Insurance Open, his fifth victory of the season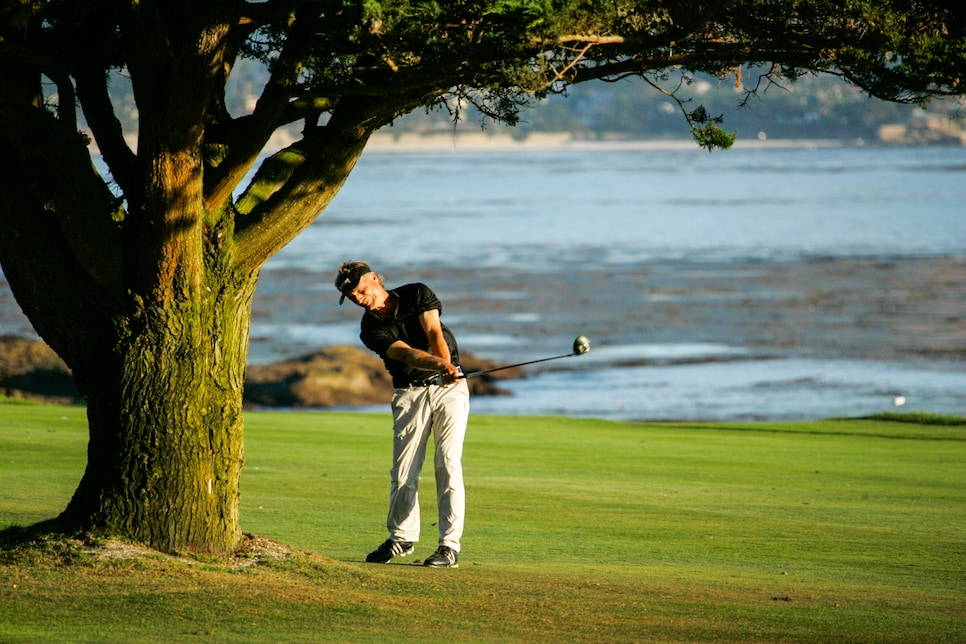 Sixty is not the new 50, but neither is it necessarily a number associated with decline, as Bernhard Langer has proved once more.
Langer, who turned 60 a month ago, added a fifth victory on Sunday to what is shaping up as his best season since joining the PGA Tour Champions in 2007.
On a sunny, warm day at the Pebble Beach Golf Links, Langer won the PURE Insurance Championship by three shots over Jerry Kelly, a 50-year-old, by virtue of two wins in his last three starts, capable of posing a threat to his domination.
"I'm just very blessed to be playing at this level at my age and going to places like Pebble Beach," Langer said. "It doesn't get a whole lot better."
Meanwhile, Langer and his First Tee partner Justin Potwora won the team portion of the event.
The victory was the 34th of Langer's senior career and it marked the third time he has had five wins in a PGA Tour Champions season. Yet in 2010 he won five of 23 events and in 2014 won five of 21 events.
In 2017, he's won five of his 18 starts and still has four starts left in pursuit of a fourth straight Charles Schwab Cup title and fifth overall.
The $300,000 he earned for this win increase his yearly earnings to $2,973,835, more than a half-million dollars than his closest chaser, Scott McCarron.
Langer was tied with Kelly when he birdied the 13th, 14th and 15th holes to open a three-stroke lead en route to a closing five-under par 67 and a a 54-hole total of 17-under 198. He made 23 birdies, the most in tournament history
Kelly, meanwhile, closed with a 67, his 14th consecutive round in the 60s on the PGA Tour Champions, eclipsing Hale Irwin's senior record of 13, set in 1999.