'You're actually stupid'
Two-time Masters champ explains why cheating on tour 'can be tempting'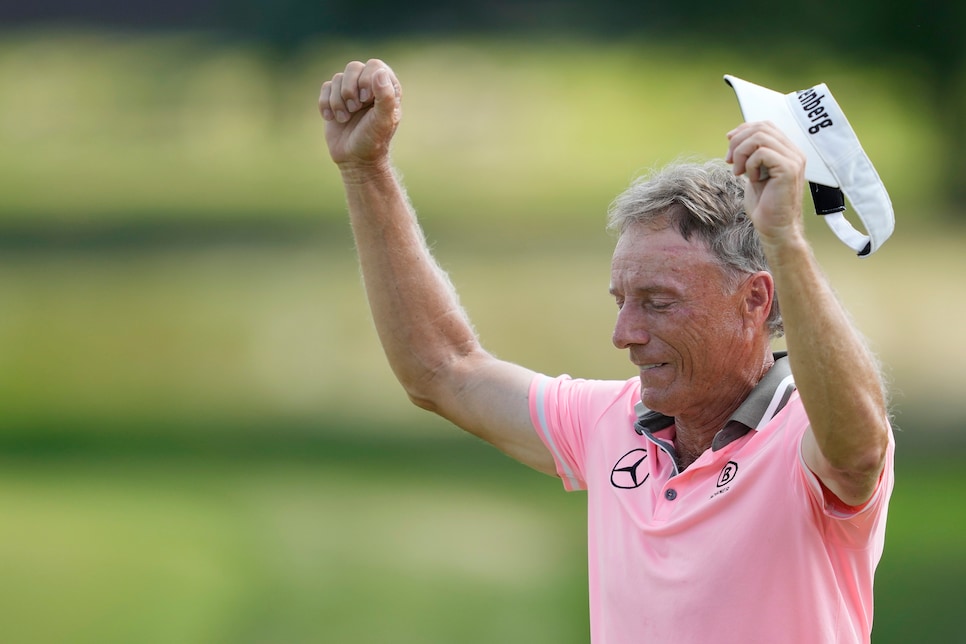 If anyone can speak on the challenges of golf, it's Bernhard Langer. The World Golf Hall of Famer isn't just a two-time Masters champion but has won 122 professional events and has been playing the sport for longer than most of his fellow pros have been alive. While preparing for the Senior Open at Royal Porthcawl, which he won back in 2017, Langer spoke about the cheating scandal that has swept up the PGA Tour Canada and the rest of the sport.
As a quick catch-me-up just in case you've been living under a rock, Justin Doeden was caught, and later admitted to, changing his scorecard at the Ottawa Open. The 28-year-old fudged his card at Eagle Creek, changing a double-bogey seven to par on the par-five 18th hole at Eagle Creek Golf Club. Langer is one of many pros with something who had something to say about this scandal.
"It's obviously very disappointing when anybody cheats because the game of golf was built and founded on honesty and integrity and that's what we try to teach our younger generations, and that's what we all try to be, role models for that and uphold the rules.
"Let's face it, golf is very unique in that way. What other sport penalizes yourself? If you're a soccer player, and you kick the other guy, you go, 'I didn't touch him, I didn't do anything'. Would you ever say, 'I tripped this guy, you need to give a penalty.'
"You'll never see that, ever. Any other sport, tell me any sport, tennis, you always think it's in. You never say, 'It's out.'"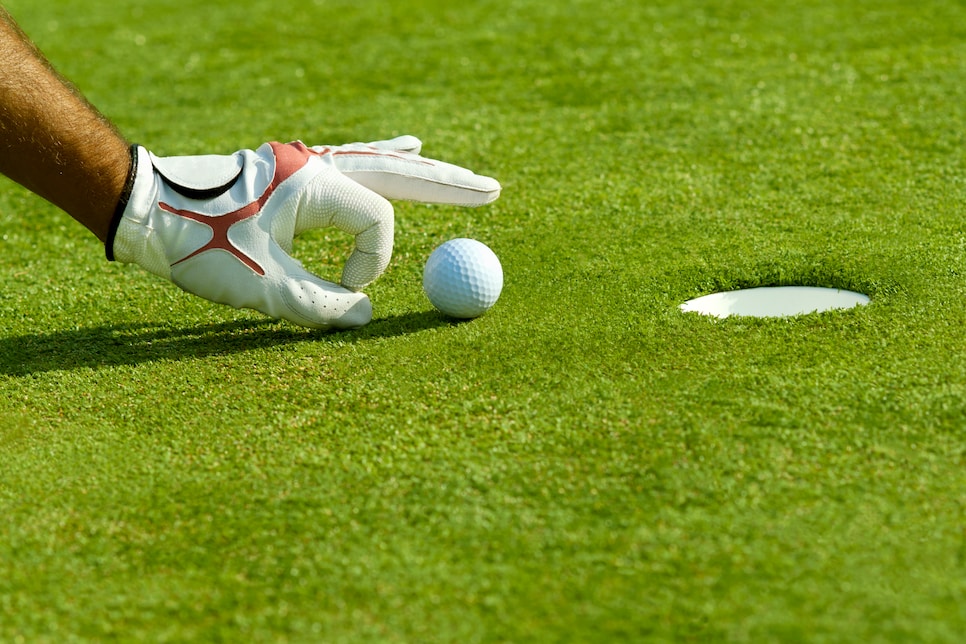 Langer went on to say that he doesn't know Doeden but can see the stress of trying to make a living off of the sport adding up and forcing one's hand. "I don't know what circumstances this player is living under and what's going on and whether that one stroke would improve his life dramatically, I have no idea. I can't imagine it.
"But there's tremendous stress out there, a lot of pressure. Some of these people, they have family, they have young kids and they live from this paycheck to the next one, so it can be very tempting."
Despite a bit of sympathy, the 65-year-old still doesn't understand why Doeden thought he could get away with it. "To me it's foolish, especially changing a scorecard is ridiculous, really. I mean, how can you think you're going to get away with changing a scorecard? You're not just breaking a rule. You're actually stupid."
After making his thoughts known, Langer turned his attention back to the most important matter at hand, winning the upcoming Senior Open. The man loves golf and wants to be out there for big events as long as he can. If he wins this week, it will be Langer's 13th senior major title.
"The goal is to win a few more. If I enjoy what I'm doing and still healthy, I'll keep going. Right now I still feel well and feel like I can compete and if that's the case, I'll keep going and whenever the time is right, I hope I will know it and not bore you with an 82 or 84 and that kind of stuff."