The Loop
Bernhard Langer is still upset, confused by anchoring ban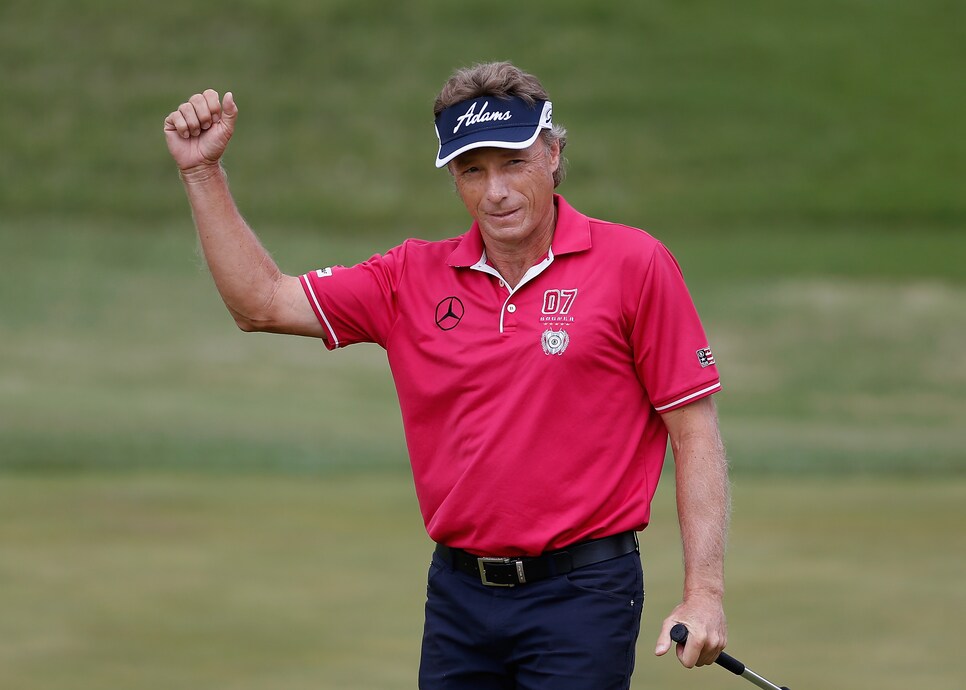 What, you assumed that, thanks to Adam Scott's career revival sans long putter, the anchored stroke discussion would be kaput? Ha!
The rule has been in effect for three months, but some players still don't see eye-to-eye with golf's governing bodies on the ban, as illustrated by this Bernhard Langer interview with The Arizona Daily Star.
"I've accepted it, but it doesn't make any sense," said Langer. "To me it never made any sense, and to a lot of people it doesn't. ... My argument was always, if it's easier to putt that way, everybody would putt that way, wouldn't you think? Out of 100 touring pros, you would see 99 putting that way. And that's not the case."
Well, except that four of six major winners from the 2011 PGA Championship to 2013 Masters used an anchored stroke, a trend the USGA said contributed to the ban when it was announced in the spring of 2013.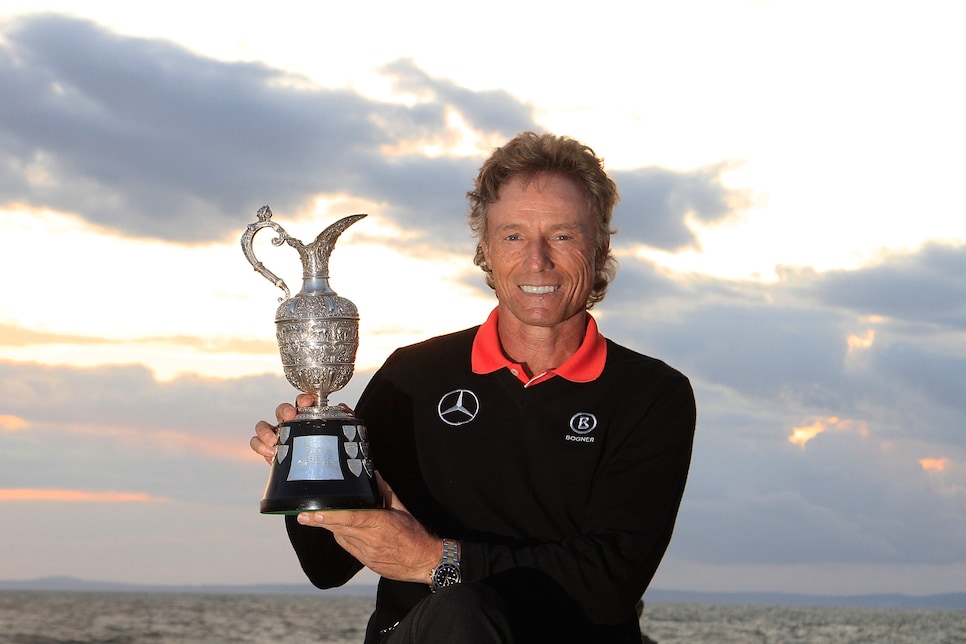 Langer wasn't done, remarking amateurs are the real victims of the rule, especially those with bad backs.
"We're trying to grow the game," Langer said. "Then they're making a decision like that, which is hurting it. It's hurting thousands of golfers around the world."
The health concern is a common, and understandable, refrain from the pro-anchoring crowd. Also one that's refutable. As USGA executive director Mike Davis told Golf Digest, "I say to [golfers], 'We're not going to take away your long putter.' All you need to do is this [hold the club away from your body], where you control the whole club with your hands. So long and belly putters are still legal, as long as you don't anchor them." Meaning, those with back woes don't have to worry about extra exertion.
(Although, serious question: While a longer flat stick is easier on the back, what do you think is more detrimental to the body: Taking a golf swing -- with all the moving parts that come with it -- or bending over slightly more to putt? If your back is unable to do the latter, seems the former is out of the question.)
I understand Langer's defensiveness. He perceives a threat to his livelihood, although the aforementioned evidence shows that's not the case. And to Langer's credit, I think his worries regarding the ban's effect on the game are genuine, and noble. You will not find a player more respected by his peers than Langer on tour.
Which shows that, if someone of Langer's disposition is fired up on the subject, the anchoring ban discussion is far from finished.