The Loop
Bernd Wiesberger makes record nine straight birdies at Euro Tour's Maybank Championship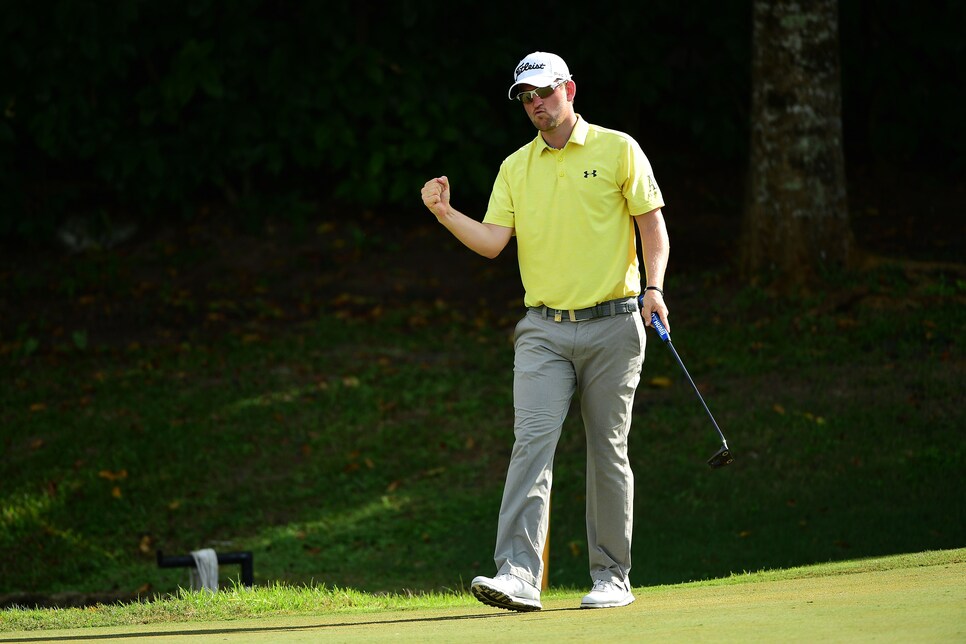 There's getting hot, feeling it, in the zone, "He's on Fire!"... and then, whatever dimension Bernd Wiesberger's Friday performance occupies. In the second round of the European Tour's Maybank Championship in Kuala Lumpur, Malaysia, the 31-year-old Austrian put on a historic display, recording nine straight birdies at Saujana Golf and Country Club.
"I really tried to cut down on the shots, it was really warm out there this afternoon," Wiesberger said to EuropeanTour.com. "I felt a bit beside myself to be honest, I just kept it going, I felt like I was on a good run and I felt comfortable pretty much the whole day after my bogey on four."
The streak started on the par-4 seventh hole, with Wiesberger using his approach game to paint his scorecard red.
"I hit really good shots and I just felt calm out there. It felt kind of natural," he said. "I hit pretty good shots and really only holed two long ones which were the last birdie of the nine on 15 and about a 20-footer on 11. Apart from that I just hit them pretty close and felt like I had a good idea of what the ball was going to do on the green today again which was nice."
Wiesberger is the first player in European Tour history to record nine straight birdies. Sadly, the streak will not count as an official mark, as the tournament was playing preferred lies on the afternoon. Although we doubt Wiesberger will be too broken up over it.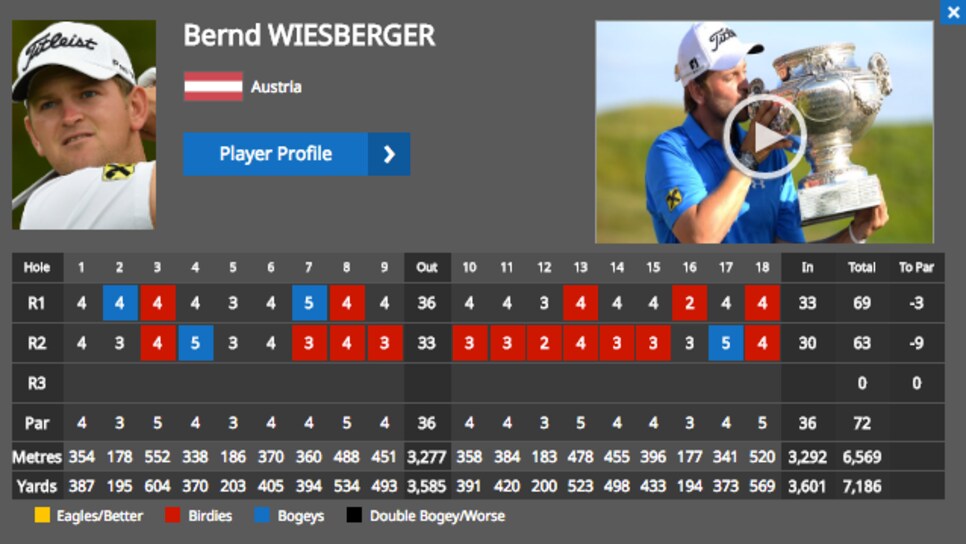 Wiesberger finished with 11 birdies in total to finish the day with a nine-under 63. He heads into Saturday with a one-shot lead over Danny Willett.