Nah
Ben Simmons reportedly left the Nets group chat after being asked to play in Game 4 vs. the Celtics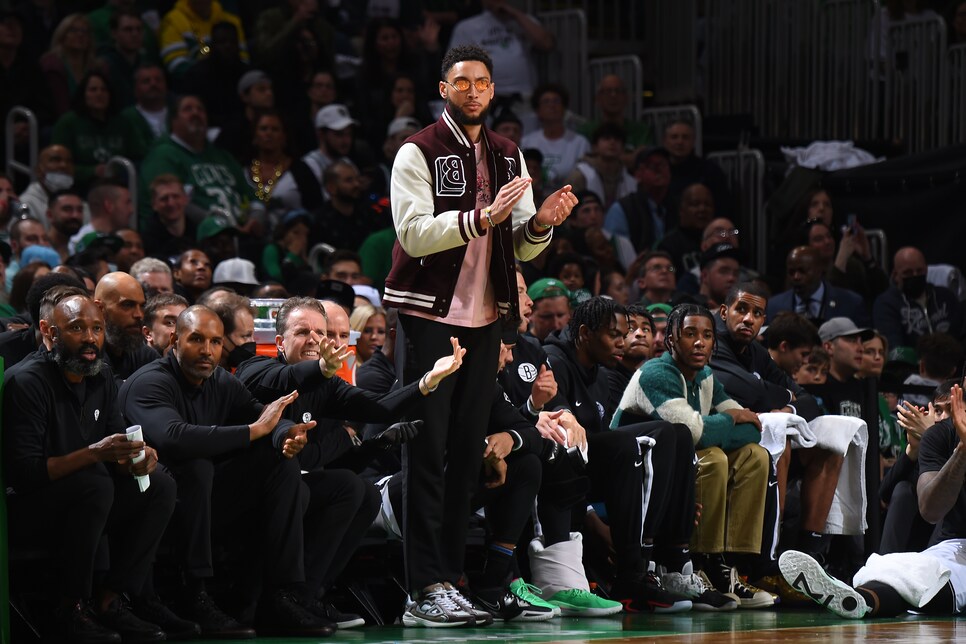 Calling the Brooklyn Nets a garbage fire is an insult to garbage fires.
The second-tier New York squad has been a headline-grabber since Kevin Durant and Kyrie Irving decided to take their talents to the Barclays Center. The team traded for and then traded away James Harden. Irving wanted out; now he's staying. Durant has demanded a trade or that the general manager and coach be fired. And then there's Ben Simmons who is in his own little world, totally fine not playing basketball, and wearing bright outfits on the sideline with spectacles that Elton John would envy.
Despite his near $30 million salary, it seems like Simmons doesn't want to take the court. It was recently reported by Ric Bucher that BS left the Nets group chat after the team asked him to play in Game 4 of the team's round 1 matchup against the Boston Celtics in April.
Attempting to avoid a sweep, it certainly would've been helpful for a 6'11" do-it-all point-forward to join Durant and Irving, but Simmons would have no part in doing his job when asked to play by his own team. It's an incredible performance at locking down guaranteed money and then never doing what's asked of you. Honestly, it's an awe-inspiring performance.
Needless to say, Twitter is having a field day with this one, as it should. This is incredible content.
Put Ben Simmons in the Hall of Fame now. It's the NBA offseason and we're still getting tremendous anecdotes about a player that last played in a professional basketball game over 400 days ago.