The Loop
Hogan's secret? A hands-on approach to clubfitting
In less than a month, some lucky collector is going to be the proud owner of a set of Ben Hogan's clubs that The Hawk used in 1953 when he won the Masters, U.S. and British Opens, because one of two sets used by Hogan that year is going up for auction (the other is owned by the USGA).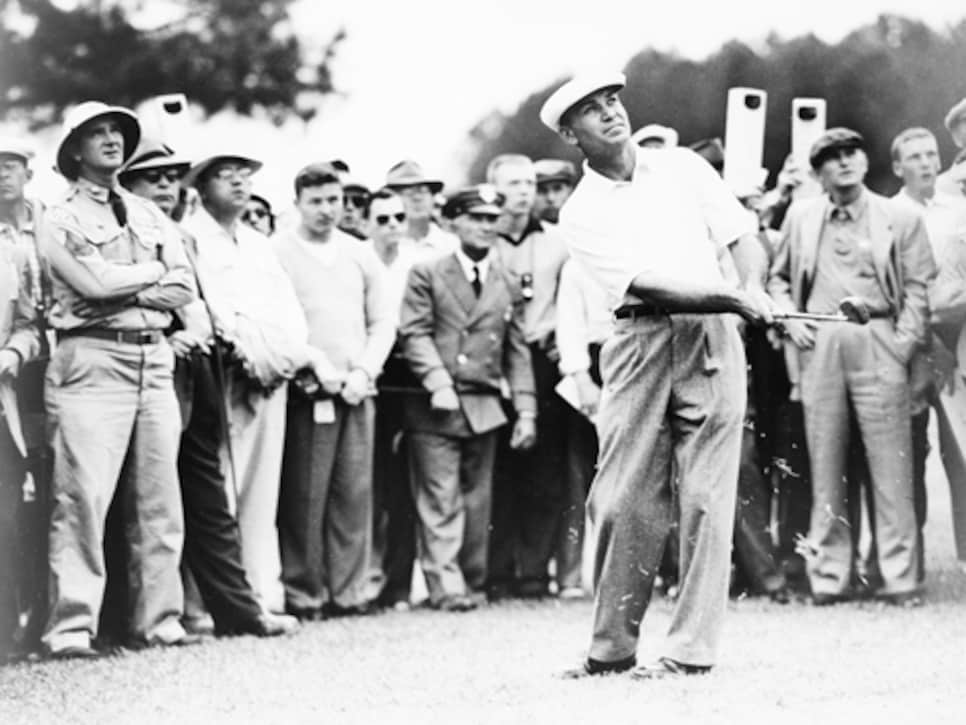 Photo: Augusta National/Getty Images
What the winner will receive is not just a piece of history, but an intriguing set of sticks with so much variation from club to club that it might drive a modern-day player berserk.
That's because Hogan's clubs were from a time well before constant loft, lie and swingweight checks became routine. Manufacturing tolerances were almost an oxymoron. As such, Hogan worked on his clubs and whatever felt good to him is what he went with.
"He set his clubs up for feel so the specs are a little all over the place," said Tom Stites, now a consultant for Nike Golf who learned the art of club design from Hogan himself. "On today's golf courses a player would really dig into the turf with those 8- and 9-irons. Those clubs would be pretty tough to play. But back then when the turf was firmer they were perfectly good."
That's because those 8- and 9-irons had zero bounce. Today, most clubs start with 1 degree bounce on the 3-iron and progressively move up 1 degree of bounce per club, resulting in a pitching wedge with 8 degrees bounce. Hogan's bounce angles, however, were all over the lot from minus-2 degrees on his 4-iron, to 5 degrees on his pitching wedge. Although only 5-foot-8, Hogan had his irons made a half-inch longer than standard.
The lofts would be considered extremely weak today. Comparing Hogan's personalized MacGregor forged irons from 1953 to current forgings reveals that, on average, modern irons have lofts approximately 2.5 degrees stronger. According to Stites, they also have more than five times the offset of Hogan's old blades. Additionally, Hogan's irons weighed nearly 5 percent more than today's clubs, although the swingweight (between D-0 and D-2.25) is similar.
One club where the swingweight definitely was not similar is the driver, which checked in at a swingweight of G-2 -- reported to be the heaviest ever measured at the USGA test center. Conversely, today's titanium drivers routinely tip the scale at a swingweight of C-8 or C-9. That heavier clubhead was also in a considerably more compact package. Hogan's driver head was approximately 145cc. Virtually every driver currently used on the PGA Tour exceeds 400cc, and many are at the 460cc limit.
Hogan preferred very firm cord grips with a "reminder" pattern. A close look reveals that the reminder (a raised rib in the back) was set at 5:30 instead of 6 o'clock -- a slightly "weak" hand position. Although Hogan never explained why, it is a reasonable assumption he did so to combat the hook that plagued him early in his career.
Many professional golfers have idiosyncrasies when it comes to their equipment, but Hogan was really finicky. He inserted two extra cleats in the middle of his left golf shoe for added traction and also inserted an extra screw in the middle of the insert of his fairway woods, believing the hard metal would propel the ball farther than the plastic insert. He also routinely soaked golf balls in salt water in order to find ones that were perfectly round. Hogan's personal quality-control test on balls also went a step further. He would inspect them by holding a magnifying glass up to each, searching for excess paint in the dimples.
Hogan's quest for perfection wasn't brand-specific. Although under contract with MacGregor at the time, Hogan routinely used Spalding Dot and Titleist golf balls. In fact, Hogan won the 1953 U.S. Open with the Dot and then the British Open using specially made 1.62-inch Titleist balls.
Ultimately, Hogan's lack of satisfaction with MacGregor equipment led him to create the Ben Hogan Golf Co. in late 1953. Still, the equipment he used for that magical season holds significant historical importance. So much so that it is likely the clubs will sell for more than Hogan's single-season high in earnings of $42,556 in 1946, when he won 13 times.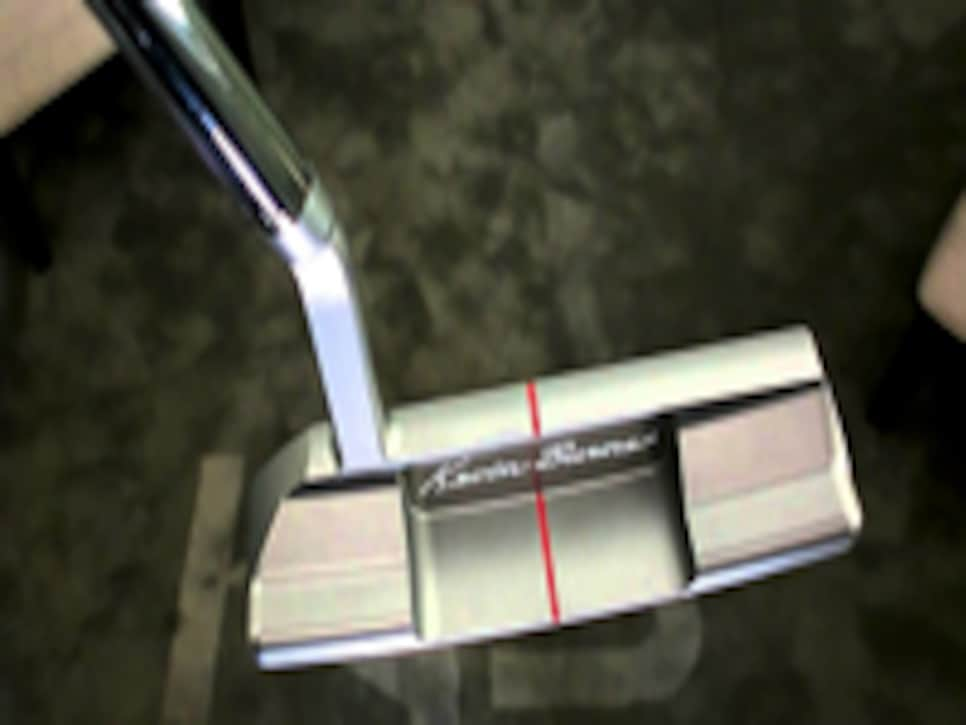 Small putter companies are the Davids amid golf's Goliaths. In fact, at the WGC-Cadillac Championship and Puerto Rico Open, five companies (Odyssey, Titleist, Ping, TaylorMade and Nike) accounted for more than 90 percent of the putters being used, leaving few opportunities for upstart or long-standing smaller companies to get their flat sticks in play -- this was a far cry from 1999 when José Maria Olazábal used a Kevin Burns 9304 model in winning the Masters. That win helped spark a run where in 2002 putters from Burns were the fourth-most-used on the PGA Tour according to the Darrell Survey 2002 Equipment Almanac.
All of which made Jerry Kelly's solid showing in the Puerto Rico Open with a Kevin Burns putter notable. "I worked with him at John Deere last year and made him a new putter for this season," said Burns, who said he first met Kelly a few years ago at the Frys.com Open. The club is a redesign of Burns' 705 model and is 33 inches long with a mid-slant neck. Kelly used it to finish T-9 while ranking third in putts per round.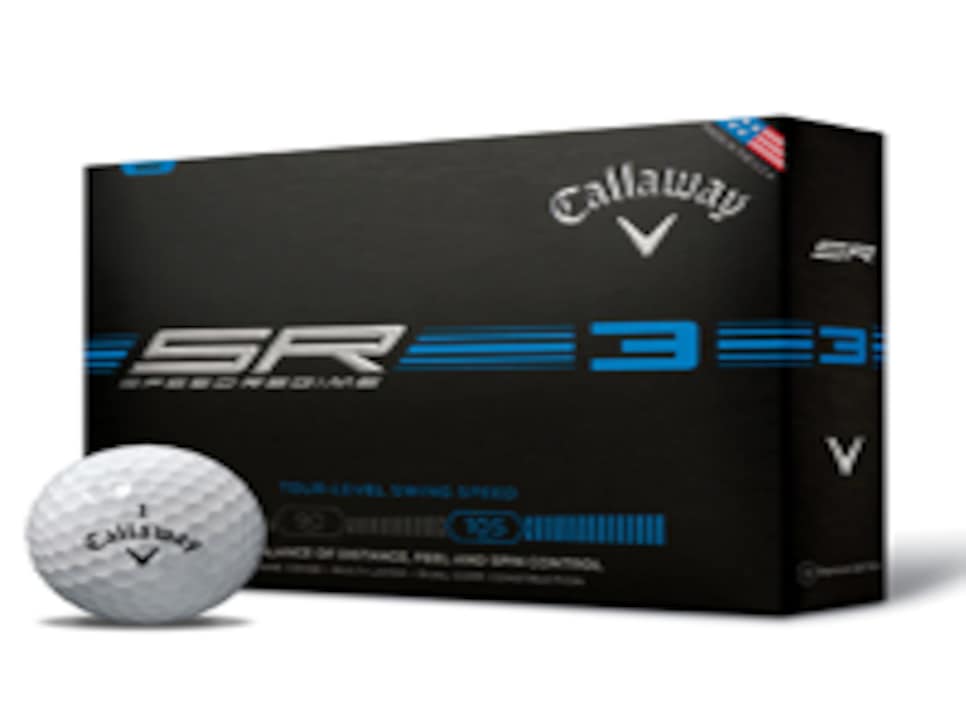 PRICE: $48/doz. (Three models: 1, 2, 3)
Patrick Reed used a version of the SR3, a five-piece ball that features a HEX dimple pattern specifically designed for players with swing speeds above 105 mph.
](http://callawaygolf.com/)
Those spotting Hunter Mahan using a Ping Eye2 lob wedge at the WGC-Cadillac Championship can rest easy. Mahan wasn't wielding one of the old Eye2s not permitted in competition but rather a conforming Eye2 XG model. . . . Russell Henley had Nike's tour technicians check the loft and lie angle on his Method 006 putter at Trump National Doral. Henley regularly has his putter inspected because the long neck makes it more likely that the loft or lie will get unintentionally altered when traveling. . . . A Yes! C-Groove Sandy 12 putter was back in the bag of Ryan Moore in Miami. The putter is the one he used in winning the CIMB Classic in Malaysia last October. Moore finished T-25 at the WGC, ranking 44th in strokes gained/putting. . . . Ernie Els had some new fairway woods in Miami. The four-time major champion employed Adams' new Tight Lies model for his 3- and 5-woods (14 and 19 degrees, respectively). . . . Francesco Molinari wanted a slightly different feel with his Nike Method 006 putter so he practiced with one at the WGC-Cadillac Championship that did not have weights like his gamer. After a few putts on the practice green at Trump National Doral, Molinari put the lighter putter in the bag, eventually finishing T-25 while ranking 37th in strokes gained/putting.