Stop trying to be perfect
'Lightbulb moment': The Ben Hogan advice that helped Rory McIlroy bust his golf swing slump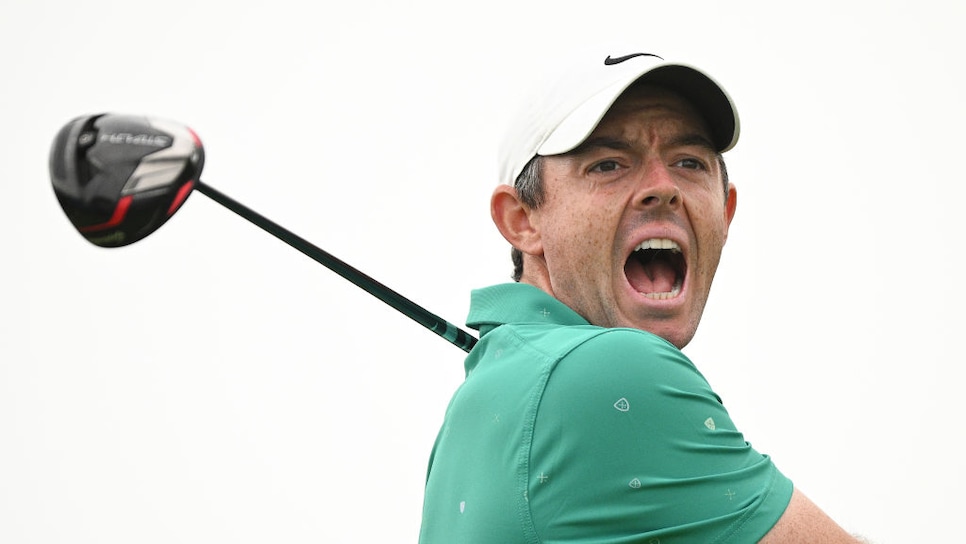 It's easy to look at a player like Rory McIlroy, along with the astonishing drives he sends rocketing into the distance, and conclude he's simply not like the rest of us. He's an elite level athlete—a superhuman!
Yet despite some of the things he's capable of doing on the golf course, Rory's one of the few professional athletes who will actually pull back the curtain on his career and show us his human side. Such was the case during his recent interview with Paul Kimmage of the Irish Independent.
The biggest storyline from the interview is Rory's revelation that he — and Tiger Woods — both got COVID before the Open Championship. But Kimmage's longform interview, just like his previous ones with Rory, are full of fascinating insights about the highs and lows he experienced in his golf swing over the past two years.
Hitting 'rock bottom' with his golf swing
When Bryson was putting the finishing touches on his 2020 U.S. Open victory, Rory was in the interview room. His analysis of the soon-to-be champion's unabashedly bomb-and-gouge approach was appreciated with some slightly backhanded compliments.
"I think it's brilliant, but I think he's taken advantage of where the game is at the minute. I'm not saying that's right or wrong. He's just taking advantage of what we have right now." McIlroy said. "Look, again, whether that's good or bad, but it's just the way it is."
Later, Rory admitted to Kimmage it was a hit to his ego, which lit a fire. He said he got a second opinion about his golf swing from Butch Harmon and leaned into speed training.
"You start to see progress and these speeds you've never had before; and you start to hit it by your playing partners by 30 and 40 yards; and you start feeling good about yourself," he said. "What you don't realize is that your swing is deteriorating."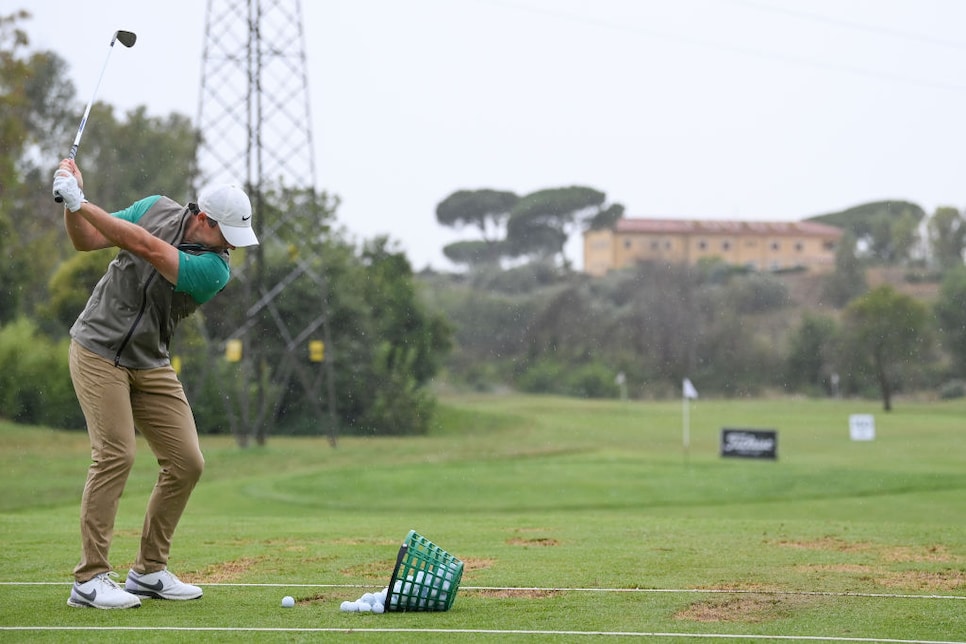 His early speed training brought his swing to an "unreliable" place.
The Hogan advice the helped Rory
There were two moments, both sparked by his newly-employed sports psychologist, Dr. Bob Rotella, around the same theme.
The first came after losing to Ian Poulter in the 2021 WGC Match Play, when Dr. Rotella reminded Rory of a lesson from the great Ben Hogan.
"He brought me an excerpt from a [Ben] Hogan book, four or five paragraphs, about a lightbulb moment Hogan had about the pursuit of perfection," McIlroy said. "'Don't go down the road of trying to be perfect, because that's not golf.' Even Hogan said it."
Rory won the next week at Wells Fargo Championship, but that didn't fix the underlying problems in his swing. By the time the "low point" of the Ryder Cup rolled around, he was mired in too many technical thoughts. Double-crosses became alarmingly common, and he started leaning more on outside help.
"I don't want to throw him under the bus, but I spent so much time with [Pete Cowen] on the range and got into this technical swamp," he said of his mindset during Ryder Cup week.
That changed on Sunday. After another pep talk from Rotella, Rory said told himself: "What are you doing? Why are you getting caught-up in this [technical stuff]? Just play golf."
He won handily that Sunday, and a year later, he had dug himself out of the hole he found himself in. He had simplified his swing thoughts and was playing some of his best golf because of it. Along the way, he provides a good reminder for the rest of us: Don't try to be perfect, and don't rely on technical solutions to all your problems. More often than not, you can get a long way from simplifying.
Keep the technical thoughts simple and accept the imperfections as they come. Like Rory, you'll find some more success along the way.