The Loop
Ben Hogan on first tee at Riviera: 'That's just what I want to see'
Ben Hogan is always a key component of coverage of the Northern Trust Open, given his history at the Riviera Country Club, Hogan's Alley, as it is called.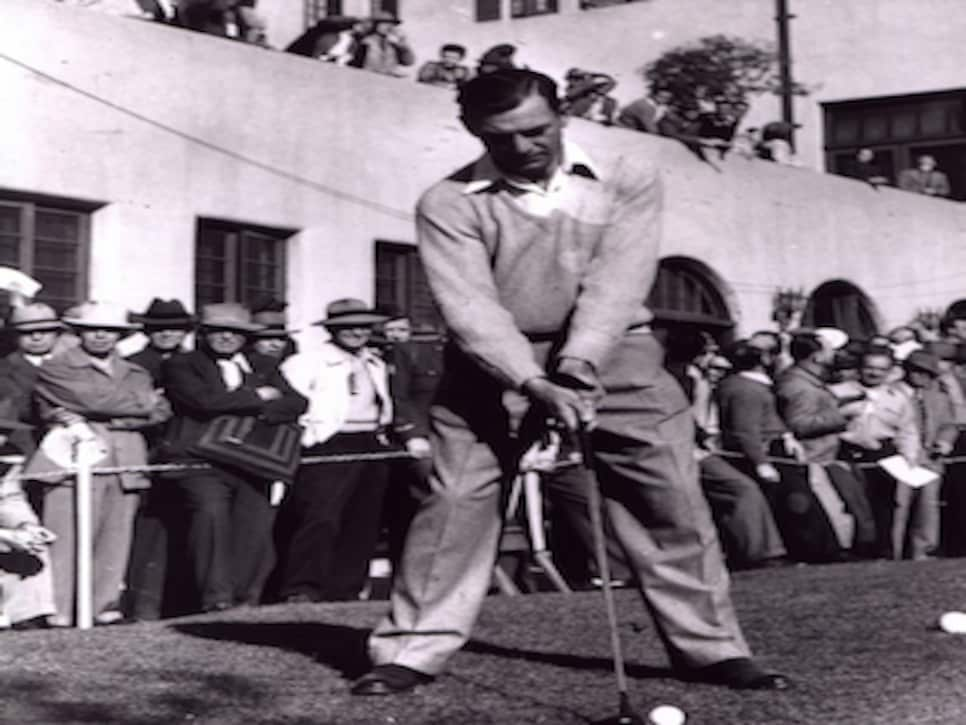 Hogan won the 1947 and '48 Los Angeles Opens there twice and won the U.S. Open there in '48 -- three victories there in an 18-month span.
There is a statue of Hogan adjacent to the upper putting green by the clubhouse at Riviera. Then there is the photograph shown here, of Hogan at address on the first tee of the Los Angeles Open one year. It hangs in the clubhouse.
The first time Hogan saw it, according to Bob Williams, a long-time member at Riviera and a friend of Hogan's, he stared at it for 10 minutes before delivering his verdict.
"That's just what I want to see," he said, noting perfection in his setup.