The Loop
Ben Hogan deal is a reminder of challenges brand rebuilders have faced through the years
The May 6 announcement that the Ben Hogan brand would be coming back to the equipment scene was met with approval by golfers who fondly remember the Apex line of clubs. Those removing the emotional tie and viewing it solely as a business proposition, however, may have had a less positive view of the news.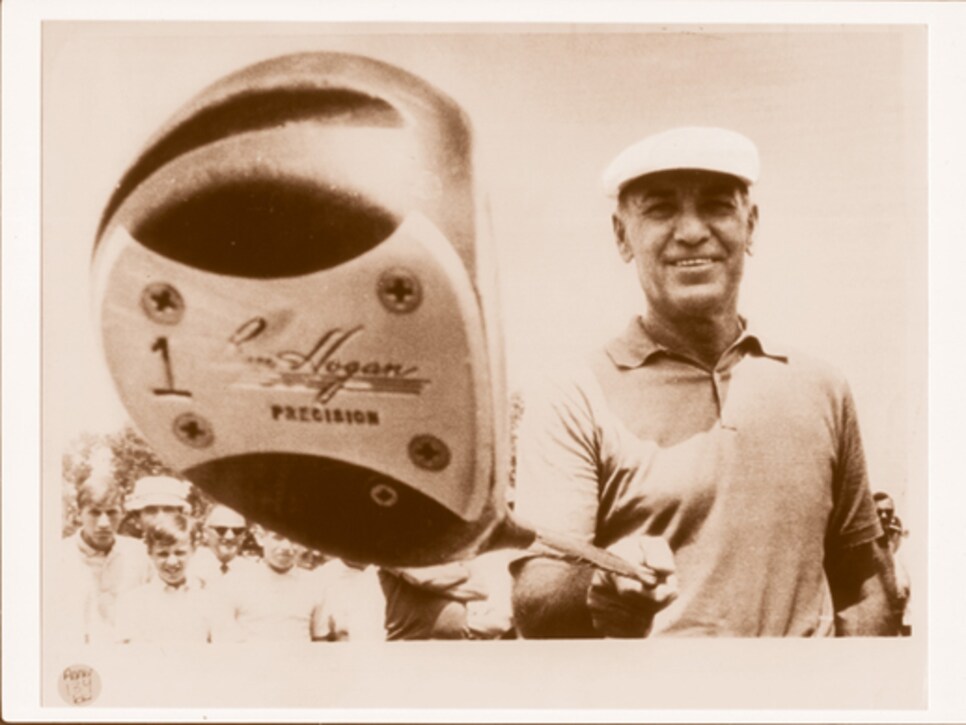 Photo: Golf Digest resource center
Their pessimism is understandable. Over the last 30 years many of the great brands in golf equipment history have been reduced to bit players, house brands for big-box stores or have simply disappeared altogether.
Still, Terry Koehler, president and CEO of Eidolon Golf, the company that will now produce and market Ben Hogan equipment under a licensing agreement with Perry Ellis (which owns the Hogan name), feels the Hogan brand is different from any other.
"There wasn't a Mr. MacGregor or Mr. Ram," Koehler said. "There was a man here. This company was born out of [Hogan's] personal achievements and persona and his accomplishments. He has a lot of fans and followers who still believe in all that. That will have people take a look at what we're doing, but brand only takes you so far."
The laundry list of great brands that fell on hard times proves that point. A look back at the equipment scene 30 years ago reveals a drastically different landscape. The game's best player, Tom Watson, used Ram clubs and balls and wore Dexter shoes. Nancy Lopez and Calvin Peete also were Ram staffers, as was Patty Sheehan, who took home LPGA Player of the Year honors in 1983. The best player ever, Jack Nicklaus, played MacGregor clubs and a congratulatory ad for David Graham in *Golf World *in 1983 touted MacGregor as the club brand "more tour professionals tee off with than any other club. Year after year." And when Isao Aoki holed out to win the 1983 Hawaiian Open, he did so playing PowerBilt woods and irons, including the wedge he used for his winning shot. Fuzzy Zoeller also played -- and won -- using PowerBilt.
Now Ram is a house brand for The Sports Authority, PowerBilt is a niche company and MacGregor is owned by Golfsmith after a failed turnaround effort.
MacGregor's situation best mirrors that of the Ben Hogan Company: a storied franchise attempting to resurrect itself under an owner with a passion for the brand. In 1998 the Parkside Group, an investment firm headed by Barry Schneider, bought the company with Schneider becoming chairman. Over the next several years the company floundered despite a substantial investment as it bounced back and forth between leveraging its history and producing clubs appealing more to mainstream golfers. In 2007, Greg Norman obtained controlling interest, and in 2009 it was sold to Golfsmith.
Although some brands have endured over the last three decades -- namely Titleist and FootJoy as the most-used ball and shoe brands, respectively -- other popular brands from that era have not enjoyed the same staying power. Etonic, for example, was once a strong No. 2 in shoes on tour. And a glance at the final ball tally from 1983 shows the four ball brands trailing Titleist were, in order, Wilson, Maxfli, MacGregor and Ram.
Wilson, in fact, was a true powerhouse brand in the 1970s and '80s, boasting a tour staff featuring names such as Tom Kite, Ray Floyd, Jay Haas, Hale Irwin, Jerry Pate, Beth Daniel and Sally Little. By the mid-1990s, however, it was an afterthought for most golfers and had gone the route of box sets and low-end golf balls.
Still, Wilson is one of the few storied brands to actually emerge from the abyss, though it hasn't been easy. "I wouldn't want to go through it again," said Tim Clarke, president of Wilson Golf. "When we lost our way, we weren't making world-class equipment. We needed to find a way to stay true to the brand's heritage while staying current. That's the balancing act. So we put a stake in the ground about having won more majors than any other iron but also went forward with the 'Seriously' campaign because we had to have consumer-centric marketing. It's a fine line."
Clarke also knew patience was required. "There are always pressures, but you need discipline," he said. "When the market is soft, you have to have the stomach to stay disciplined. It sounds easy, but it's not. In this industry so many things happen. It's hard to stay true to your beliefs. We're fortunate we had the support of a $2.2 billion holding company in Amer. Not everyone has that."
No, they don't. And, in fact, the largest contributor in the decline of many of golf's greatest brands might just be the almighty dollar. As companies such as TaylorMade, Callaway and others made major investments in tour staff and service, some of the previously great brands were left scrambling to maintain their viability with tour players -- and the visibility to the public that came with that. It began a vicious cycle from which it became difficult to escape. Once the consumers left those brands, the companies had less money to invest on tour. And success at retail and success on tour often go hand-in-hand.
Despite all the potential obstacles, Koehler -- who says Hogan will have a tour presence although, "we won't be spending millions of dollars on that," remains firmly optimistic. "I can tell you these will be pure Ben Hogan golf clubs," he said. "They will exemplify and deliver on every promise Mr. Hogan ever made."
For a company attempting a turnaround, that's not a bad place to start.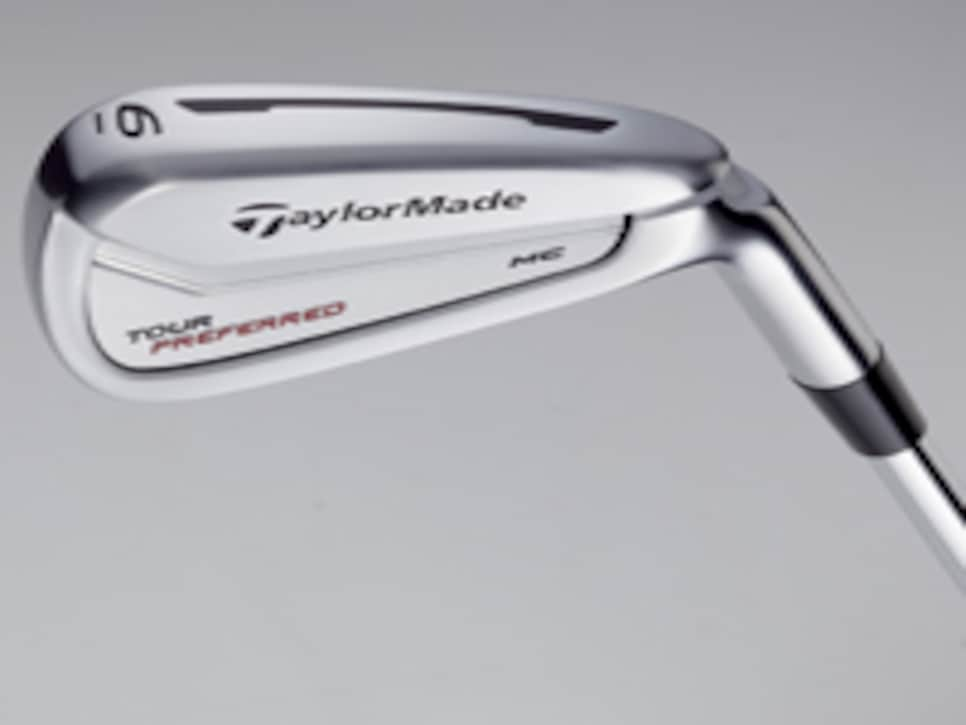 Martin Kaymer ranked third in greens in regulation using these irons. The muscle-cavity design boosts the moment of inertia for better results on mis-hits while the sole slot increases ball speed.
The putter Players champion Martin Kaymer used to hole the critical 28-footer for par on the 71st hole and the clinching putt at the last was a Ping Karsten Anser 2 -- the same stick Kaymer had in the bag when he won the PGA Championship in 2010 and made the winning putt at the 2012 Ryder Cup. . . . Luke Donald gave everyone a sneak peek at Mizuno's next driver, the JPX-850, at TPC Sawgrass as he tested the club early in the week and then put it in play. The blue-headed club has heel-and-toe weight ports as well as an adjustable hosel designed to affect directional ball flight. A pair of weights in a channel in the sole can be moved back or forward (or taken out altogether) to alter the center of gravity. . . . Rickie Fowler upped the loft on his Cobra Bio Cell driver to 11.5 degrees, hoping to get additional carry at TPC Sawgrass. . . . Some players already have an eye toward the U.S. Open next month. Francesco Molinari got a pair of new Nike VR Pro wedges at Sawgrass so that he might have time to break them in prior to Pinehurst. . . . Former Players champion K.J. Choi made a few equipment changes at TPC Sawgrass, putting a new ball (Z-Star XV), driver (Ping's i25) and irons (Ping's G15) in play. The new bats and ball worked well for Choi, who finished T-13. . . . Charl Schwartzel's irons were feeling lighter as he returned to True Temper's Dynamic Gold SuperLite X100 shafts in his Nike VR Pro Blade irons. Schwartzel had replaced those shafts earlier this year at the WGC-Cadillac Championship with a heavier True Temper shaft.