Equipment
Ben Hogan Golf adds GS53 Max to driver lineup for higher launching, more forgiving option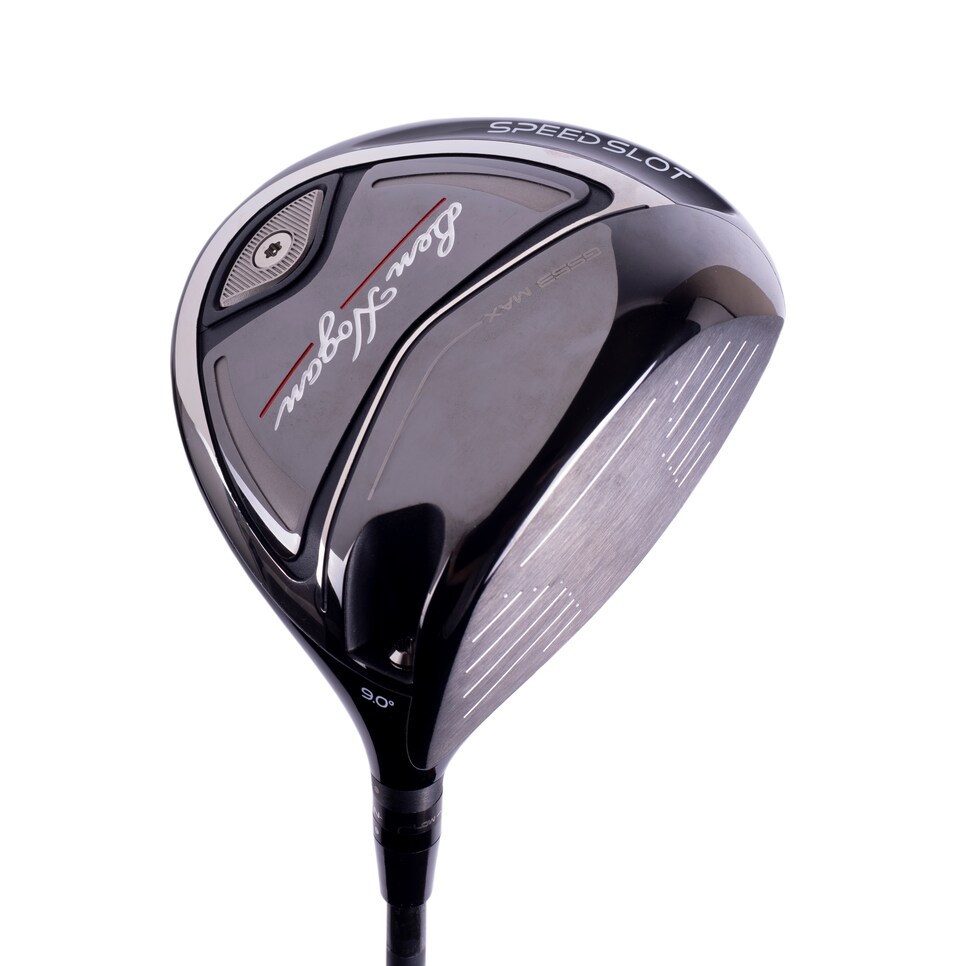 The Ben Hogan GS53 Max driver adds a second model to the company's lineup that operates at the other end of the driver design space from its current GS53 model—and that side likely is where most of the golfing universe might reside.
While the original GS53 is a slightly compact head (445 cubic centimeters) with a more forward center of gravity, the GS53 Max is a full 460cc head that uses multiple materials, including a carbon composite crown and a tungsten rear weight, to position as much mass low and deep within the head to increase launch and forgiveness.
"We're able to position the center of mass so that we maximize launch while decreasing the amount of ball spin," said Scott White, CEO, Ben Hogan Golf Company. "This provides a higher ball flight—especially for players who don't have Tour-caliber clubhead speeds —for increased carry and roll out."
Right now, the average clubhead speed on the PGA Tour is about 114 miles per hour. According to research by Foresight Sports, makers of the GC Quad launch monitor, the swing speed of the average male golfer is a good 20 miles per hour less than that, or around 90-95 miles per hour. It's also no stretch to say average golfers use a whole lot more of the off-center area of the clubface, too. That's where the GS53 Max is focused.
White says the GS53 Max features an 11 percent taller and 22 percent larger face compared to the GS53. The rear tungsten screw weight (approximately 10-12 grams) adds mass to the perimeter for more stability on off-center hits, as well.
The GS53 Max features a 6-4 titanium alloy face with variable thickness, while the body is made of lighter density 8-1-1 titanium.
The benefits of the lightweight composite crown in terms of freeing up weight for a more forgiving center of gravity location are obvious. The challenge is getting the sound right, given the way carbon composite can soften the volume of impact.
"A lot of time was spent on this acoustic tuning," White said. "It was accomplished via a combination of many elements, including the design of the joint between the crown and frame and by honing in on the proper thicknesses of each structural element."
The GS53 Max is offered in 9- and 10.5-degree models and features an eight-way adjustable hosel that allows users to change loft by plus or minus one degree and change face/lie angle to better attack typical left or right misses. It is available now through the company's website ($355) with three standard shaft options (Project X HZRDUS Smoke Black for low trajectory, Mitsubishi Tensei CK Blue for a mid trajectory, lightweight UST Mamiya Helium for high trajectory).