Equipment
Ben Hogan Expands Web-based Fitting System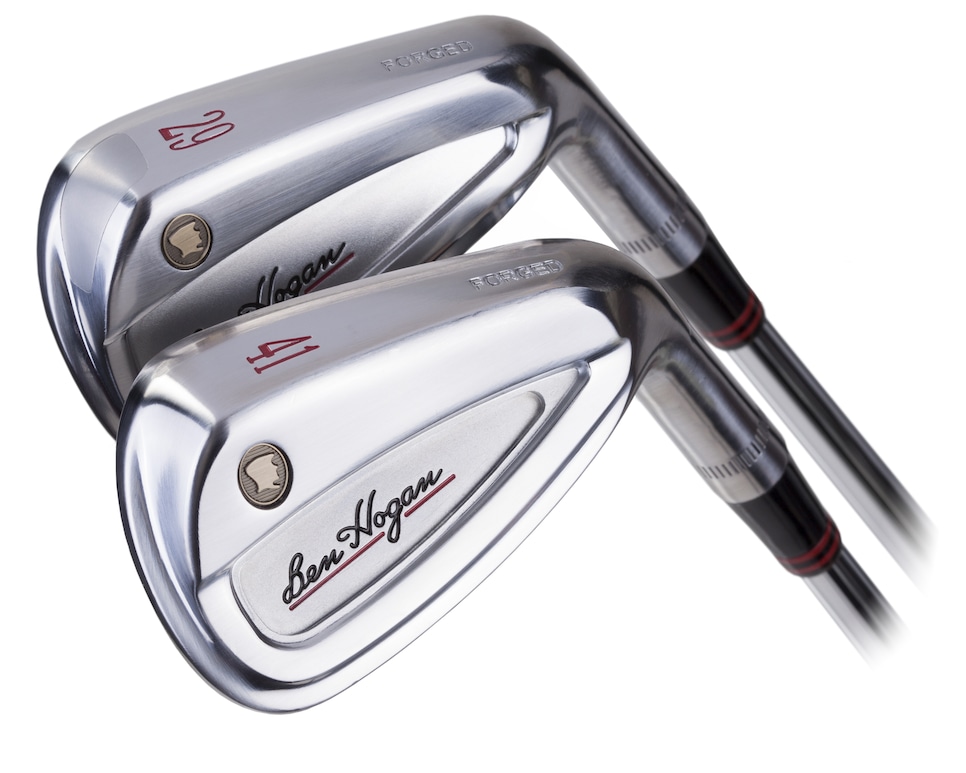 We do pretty much everything online these days, and now you can add "club fitting" to the list. And one of the more surprising adherents to the trend is a brand you might think of as old-school but might just be new school, the Ben Hogan Equipment Company.
Ben Hogan has expanded its online performance center, where you can receive a quick and personalized clubfitting without ever getting up from your desk or looking up from your phone. The system now analyzes what should be in your bag based on how you play. By filling out a short 15-minute online questionnaire with information such as what clubs you play, your average distances, handicap, how often you play, and your ball flight, the site can familiarize itself with who you are as a player. From there, the database offers valuable tips on what to look for in your next set of clubs and is able to save your information for future fittings.
The system shows you whether you have too many (or not enough) headcovers in your bag, and looks to solve the problems of compressed lofts throughout your set and inconsistent loft gaps. Updated from when it was first introduced last year, the Hogan online fitting system now includes the full line of new models that include the PTx and Ft. Worth 15 Hi irons as well as VKTR hybrids, along with the previously included Ft. Worth 15 irons and TK 15 wedges.
The Ben Hogan website puts together a set of clubs determined by your level of play, ball flight and what you are looking for in a club. A price breakdown and online ordering tab complete the process.
The new models continue the Ben Hogan idea of single-degree loft increments and labeling irons with their lofts rather than a traditional number. The idea is to create loft gaps that are specific to each player's needs. Wedges range from 44 to 63 degrees, irons from 20 to 47 degrees, and VKTR Hybrids go from 17 to 27 degrees of loft. For instance, your set of irons could start with a 20, 21, or 22-degree iron (or hybrid) depending on your personal launch tendencies. Bryson DeChambeau and a few other PGA Tour players over the years have their clubs set up this way.
Terry Koehler, Ben Hogan president and CEO, has long decried the way iron lofts are gapped in many sets today, and he sees his company's online fitting system as an education for the average golfer.
"We believe Ben Hogan would be very proud of the extremes we have taken to provide golfers with this level of precision in assembling just the right set of clubs to get the most out of their own hard-earned skills," Koehler said. "We created our bag mapping analysis to illustrate to any golfer the disparate loft gapping throughout his or her set that is the result of the industry's relentless pursuit of distance at any cost. From that understanding, golfers quickly appreciate how we have applied our technologies to re-align the set for improved accuracy and distance control, which leads to better shotmaking."